The National Women's History Museum's Council XIX's Women In: Event Industry
About this Event
Council XIX is hosting the third installment of the Women In: webinar featuring a discussion with Sarah Mosbacher, Founding Member and CFO of Republic Restoratives, and Susan Lacz, President & CEO of Ridgewells.
Share a drink with us!
Event boxes are on sale* shipped and prepared by Ridgewells catering!
To purchase, please email info@ridgewells.com
$35 Snack Box
Key lime salt popcorn
Dark chocolate sea salt cookies
$25 Drink Box
Tequila
Mango habanero margarita mix
Tajine salt for rim
Whole lime
*Deadline to order is Thursday 2.18.21 for shipping. Monday 2.22.21 for local (DC) pick up/delivery
Registrants will also receive 10% off your order at RepublicRestoratives.com with code NWHM valid through midnight 2.26.21
We are Republic Restoratives Distillery. We celebrate an outspoken and disruptive attitude towards the production of quality American spirits. In life and business, we are inclusive but opinionated. We are founded by friends, women owned and led, funded by the community and unafraid of challenging convention. Working with us means betting on the underdog. We aren't defined by being women-owned or crowdfunded but it's the heart and hustle of our company.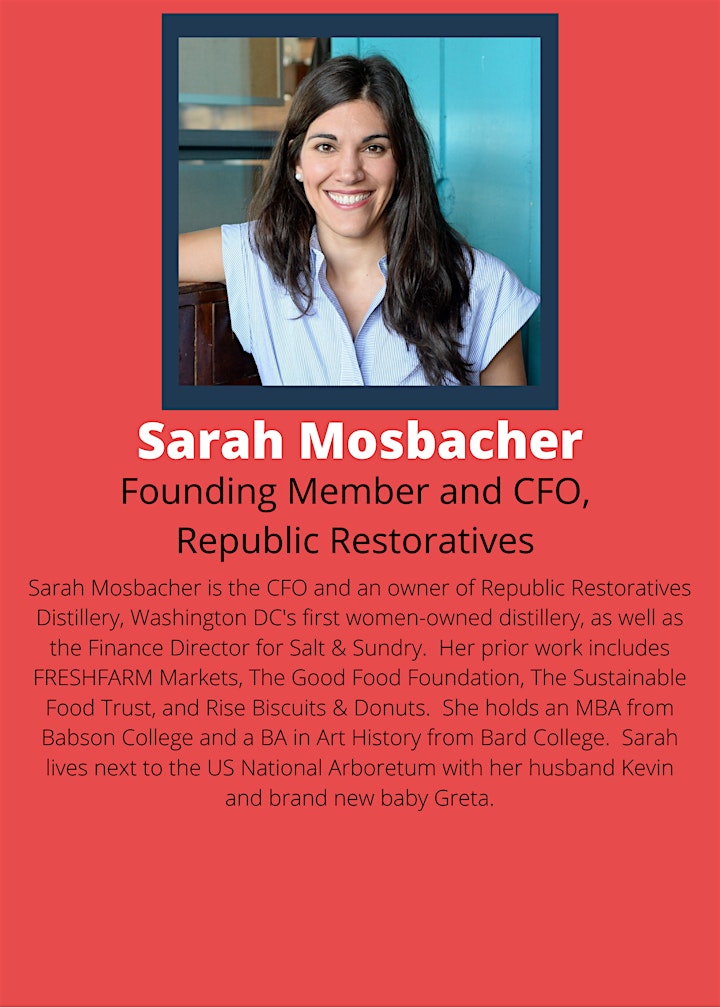 Every single event we create is an expression of the love we have for our work. From intimate gatherings to epic galas, we strive to craft the most outstanding cuisine and the most elegant, high-end presentations in the Washington DC area. Our remarkable 85-year history as a leading DC catering company motivates us to continuously invent truly unforgettable experiences.