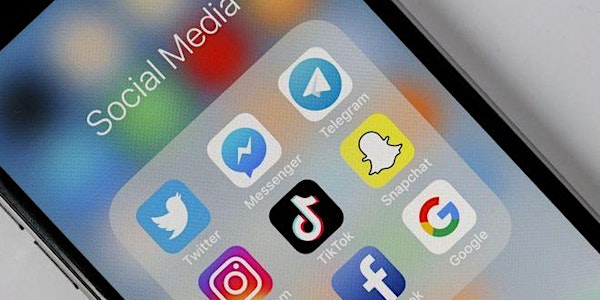 Women in eDiscovery | Boston Chapter | November Meeting (Tuesday Nov 19)
Women in eDiscovery | Boston: Emerging Data Types – From Social Media and Slack to Mobile Devices and the Cloud
When and where
Location
Holland & Knight 10 St. James Ave #1200 Boston, MA 02116
About this event
We welcome you to attend our Boston WiE Chapter Meeting on Tuesday, November 19, 2019 at Holland & Knight (noon to 1:30pm at 10 St. James Ave. #1200, Boston, MA). Space is limited – register soon!
To bring a guest or change your RSVP, please email us at boston@womeninediscovery.org
Topic: Emerging Data Types – From Social Media and Slack to Mobile Devices and the Cloud
As new data types emerge from an array of applications, devices, and storage technologies, eDiscovery professionals must also adapt and evolve. The proliferation of mobile device computing, coupled with the mainstream acceptance of the cloud as a secure storage option, has increased the complexity of collections by introducing variables that have reshaped the collection process. There are also new challenges for attorneys, in determining the relevant data types and how to structure the review. Our panelists will discuss the challenges of identifying and understanding new types of data, collection considerations, and review strategies.
Speakers:
Michael Sarlo: Partner and Executive Vice President of eDiscovery and Digital Forensics at HaystackID
John Wilson: Chief Information Security Officer and President of Forensics at HaystackID
Panelists:
Tracy Jones: Senior Vice President at AlixPartners
Guest Panelist: Stay tuned for more information…
Sponsor: HaystackID | https://haystackid.com/
New Clothing & Toiletry Drive for My Sister's House at the Dimock Center
To participate in the drive, please bring:
New Clothing (socks, underwear, hats, gloves/mittens, scarves, other clothing)
Unopened Toiletries (feminine care products, shampoo, conditioner, soap, lotion, toothpaste, toothbrushes, hairbrushes, razors)
We hope to see you at the meeting!
Women in eDiscovery | Boston Chapter Board Members:
Director: Marie A. Foley Watson
Assistant Director: Dianalynn Saccoccio
Secretary: Daniela Lima
Membership Director: Tracy Jones
Meetings Co-Directors: Dawn Johnson & Jennifer Sosa, Esq.