Description
Columbus Women in Digital Quarterly Meeting
Breaking News!
Amy Brown and Meredith Ulmer are both going to join us via Google Hang Out on January 10th for a Mimosa Toast to the Wendy's Twitter success and total troll domination.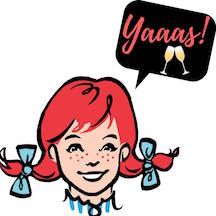 The most power filled hour for Columbus Women in Digital yet
We are going to divide into four groups and practice our "asks" and our "gives". [See our pledge]. This hour of networking power will give you all a chance to make true, valuable connections in a room with peers. The four groups will be: "Programmatic/Paid", "Content: Social and Search", "Design + UX", "CMOs or Executives". We have also added, HR genius, Molly Eyerman to lead a breakout session. Prepare some questions you've always wanted to get answered by a HR pro.

Who should attend: women members only, and the men who were previously voted in or nominated at the October conference. Become a member by signing our pledge here.


The men who inspired us
Since our founding last May we have heard only from women. But, as we acknowledged during our Columbus conference in October, there are so many men who build us up, who stand along with us as champions to break the glass ceiling and without them, we can't succeed.
So, who are these men? Who are the men who embody the ideal character and attitude toward women in the workplace, at home and in life?
On January 10th, we'll turn the microphone and the stage over to two of them, Artie Isaac and Stephen Fechtor. Their talks will reveal their own vulnerabilities and unique perspectives on women's rights and equality in the digital, advertising and marketing industries.
Agenda:
8:00 am-8:30 am – Check in

8:30 am-8:45 am – Mimosa, Toast w/ Amy + Meredith

8:45 am - 9:00 am - Welcome, State of WID, and What's Next from Alaina
9:00-9:15 am – Stephen Fechtor - "Then and now."

9:15 -9:30 - Artie Isaac - "Never Too Late: A Slow Learner's Guide To Understanding Gender."

9:30 am - 10:30 am - Breakaway Networking
About the speakers:
Artie Isaac has worked for more than 30 years with highly creative people, addressing challenges and opportunities facing more than 1,000 companies. Since selling his award-winning advertising agency (2008), Young Isaac, Artie leads corporate brainstorming and idea generation programs to develop new products and expand productivity.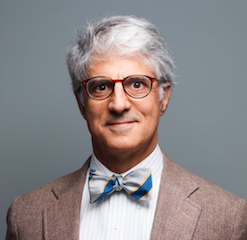 In April of 2004, Stephen Fechtor took his 20+ years of leadership experience in the advertising industry and invested it in his own agency. Since that time, Fechtor Advertising has been working with clients such as Cameron Mitchell Restaurants, Disability Rights Ohio, Donatos, the City of Dublin, Easton Town Center, Graeter's Ice Cream, Jewish Family Services, Leo Alfred Jewelers, Macmillan/McGraw-Hill, PDS Planning, The Ohio State University/Fisher College of Business and law firm Vorys, Sater, Seymour and Pease.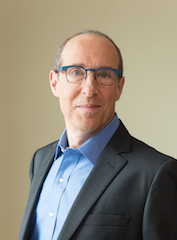 Thank you to Big Lots for sponsoring our event!