Women in Digital - Minneapolis + St. Paul | November Meet Up
Description
Burning Sh*t Down + Building Environments Where Women Thrive


Join the Women in Digital - Twin Cities Chapter as we welcome our November speakers, Bethany Iverson and the Founders of The Coven! They'll be talking with us about their experiences as leaders in digital marketing, their methods for dismantling the patriarchy, and creating spaces for women to become empowered.
This is our second monthly chapter meet up, and will give you a chance to get to know other members, hear from wonderful speakers, meet your City Champion and practice your Asks and Give.


About the Speakers:
The Coven is a collaborative community work space created by women, for women. As the first organization of its kind in Minneapolis, they offer programming and events that focus on leadership, business, career and personal growth. Their missions is to create space for women to pursue growth through connection, collaboration, and content. They hope to cultivate a dynamic an diverse community of women who inspire each other to live more empowered lives. Learn more: thecovenmpls.com
Bethany Iverson is fiercely passionate about creating a more just, equitable world. Prior to co-founding the Coven Bethany was the head of Strategy at space150 where she led Strategy teams across the Minneapolis, New York, and Los Angeles offices. During her time as the Director of Strategy she played a pivotal role in shaping groundbreaking tech-forward work for some of the most memorable brands in the world.
Bethany's love of social justice and sneakers is rivaled only by her love for her dog, Coupon, and her partner, Gabriel. She has a Bachelor's degree in Entrepreneurial Studies from the Minneapolis College of Art and Design and a Master of Art degree in Rhetoric, Scientific and Technical Communication from the University of Minnesota.
About this Meet Up:
This meet-up is for you and a guest. Bring a girlfriend you know would love to be a part of our group and experience the power we can harness when we all come together.
Light refreshments will be served.
Agenda:
6:00-6:30pm: Check in, register, mix, mingle and enjoy the happy hour!
6:30-6:50pm: Speaker presentation with The Coven

6:50-7:30pm: Group Asks + Gives Session All attendees are welcome to come prepared with their own Asks or Gives to participate!
7:30-8:00pm: Network w/other members, the Board, and our speaker!
Thank You to Our Sponsors!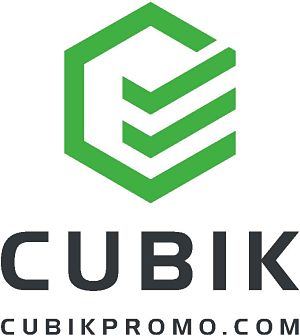 Become a Founding Member of WID in the Twin Cities!
Be a part of our beginning here in MN and lock in the lowest membership price, for life! Learn more about Founding Membership: https://women-in-digital.myshopify.com/
NO men Allowed. Sorry guys, but this is our chance to regroup and reenergize. No men are allowed at Women in Digital events unless you identify as a woman or are a member of the transgender community.
Date and Time
Location
Timber & Tulip
1450 Van Buren St NE, Northrup King Building
Studio 310
Minneapolis, MN 55413