Description
The Wonder Women - Digital Marketers Saving the World!
Join the other Women in Digital Members - Twin Cities Chapter as we welcome our December speakers, Danae Hudson from YouthLink, Sarah Halby from YMCA Twin Cities, and Suzanne Oh from BrandLab! They'll be talking with us about how their careers have led them to harness the power of digital for GOOD! Hear about their career paths, digital tactics, and both bumps and successes along the way from 3 amazing superwomen!
This is also our holiday meet up, so get ready for festive food, liquid cheer, and merrymaking with likeminded women that will leave you glowing and ready to light up the world!
PS: You must be a member to attend.

About the Speakers: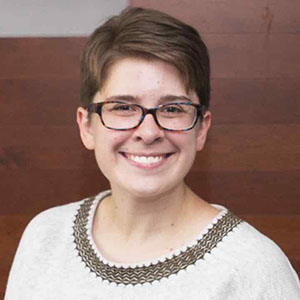 Danae Hudson, YouthLink Danae's career in digital media started at MTV Networks working on the Video Music Awards in 2007, working her way up to Associate Producer of Digital Music. Eventually, Danae's career took a sharp turn when she accepted the position of Communications Coordinator for the Evangelical Lutheran Church in Jordan and the Holy Land in Jerusalem. After three years in the Middle East, she continued her work in communications by becoming the Communications Manager for YouthLink, a nonprofit in Downtown Minneapolis that works to connect youth ages 16-23 who are at risk or homeless to community, education, employment, and housing. Danae spends her spare time learning about photography and practicing self-defense. Support YouthLink via Give To The Max Day here.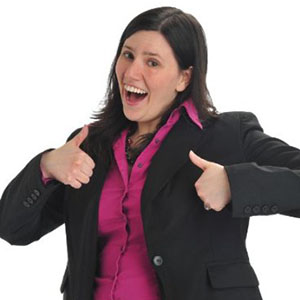 Sarah Halby, YMCA Sarah, Digital Marketing Manager at YMCA of the Greater Twin Cities, works with teams at the local YMCA branches and camps as well as YMCA associations across the country to maximize email, social media, marketing automation and content marketing. When she started at the Y, the email program was nonexistent. Now, the Y sends hundreds of emails every month to serve the communication needs of our team members and to enhance the customer experience. The social media platforms have grown to become a virtual community for members and camp families to continue to connect beyond the four walls of the YMCA. Support YMCA Twin Cities via Give To The Max Day here.
Sarah has worked in both the for-profit and nonprofit sectors throughout her career in roles of marketing and digital marketing. Sarah worked for local Minnesota companies Y.A. and EVINE. She has her B.A. in Marketing Management and English Literature from the University of St. Thomas and is currently in the M.B.A. program at Augsburg University. Sarah joined the YMCA in 2015 after looking for a company that she could make a difference in by serving those who serve others. She lives in the Twin Cities with her husband, Stephen, and two basset hound mixes, Rogue and Samwise.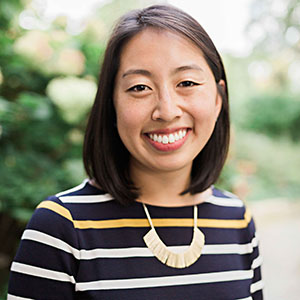 Suzanne Oh, The BrandLab Suzanne is the Fearless Director at The BrandLab, an organization dedicated to creating a marketing industry that thrives on the insights and creativity of people with diverse ethnic and socioeconomic backgrounds. Before The BrandLab, Suzanne moved from Wisconsin to Minnesota to pursue a bachelor's in psychology and minor in American studies at Macalester College and she has been in the Twin Cities ever since. Suzanne has worked at several education non-profits and recently graduated from the Humphrey School of Public Affairs with a master's in public policy, a nonprofit management certificate, and a concentration in Education Equity and Social Policy Analysis. When she's not at The BrandLab, you'll find her trying different places to eat or-- when it's super cold-- inside playing games with her friends and being a little too competitive about it all. Support BrandLab via Give To The Max Day here.
Agenda:
6:00-6:30pm: Check-in, register, mix, mingle and enjoy the happy hour!
6:30-6:50pm: Speaker presentation

6:50-7:30pm: Group Asks + Gives Session All attendees are welcome to come prepared with their own Asks or Gives to participate!
7:30-8:00pm: Network w/other members, the Board, and our speakers!
Parking:
There is parking available in front of the building, as well as an hourly surface lot behind the T3 building. You will also find metered parking along Washington Ave and 3rd Ave.
Become a Founding Member of WID in the Twin Cities!
Want to attend but are not a member? Be a part of our beginning here in MN and lock in the lowest membership price, for life! Learn more about Founding Membership: https://women-in-digital.myshopify.com/
Already in the Sisterhood? Refer New Members & Claim Your Prizes!
Our goal is to become 1,000 members strong by January 1, 2018 … and we're #ask(ing) for your help. To give you that extra incentive, we're giving out these amazing prizes for any member who refers more members. Share the power and win some Women in Digital goodness. Details here!

NO men Allowed. Sorry guys, but this is our chance to regroup and reenergize. No men are allowed at Women in Digital events unless you identify as a woman or are a member of the transgender community.