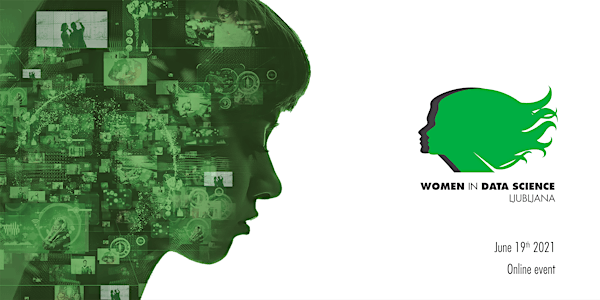 Women in Data Science (WiDS) Ljubljana
We are proud to bring the global WiDS initiative to Slovenia for the first time and place Ljubljana on the WiDS map!
About this event
The Women in Data Science (WiDS) events aim to inspire and educate data scientists worldwide, regardless of gender. It all started as a conference at Stanford in November 2015 and today it includes a global conference with 150+ regional events all around the globe!
Our one-day online conference consists of 10 talks and 3 workshops. Interested in data in healthcare? How AI and law go together hand in hand? How to start your data science journey? Or do you want to improve your skills at one of our hands-on workshops? You can have it all.
Our event features speakers from both, academia and industry, from Slovenia and also abroad! To top it all off, we finish our event with our keynote speaker, Margot Gerritsen, a Stanford Professor and Co-Founder and Co-Director of Women in Data Science, who decided to ignore the major time difference between Ljubljana and the USA and join us live in order to be able to answer our questions!
Register here to get your free ticket and see you on June 19!
See our program below our visit our website for more information: https://widsljubljana.org/.