"Women in Data Protection, Securing Medical Devices and Medical Records"
Description
About the event
Join some of the top professionals from government and private sector as we will be talking about securing medical devices and health records. These professionals are a mix of cyber and privacy professionals who will be exchanging ideas around protecting patients' records and connected medical devices from hackers. They will also talk about the necessity of including more women into cyber, privacy, and medical roles.
Topics that will be covered include:
Regulatory and legal compliance issues, to include how to handle, reduce the likelihood of, and resolve FDA audits
Discussion of privacy issues, HIPAA, and HIPAA-related security concerns
Potential Risks and Threats to connected Medical Devices
Risk mitigation strategies
Ethical issues
Emerging threats
Updates to privacy and cyber standards
Opportunities for improvement and Public/Private Partnerships
Meet the Speakers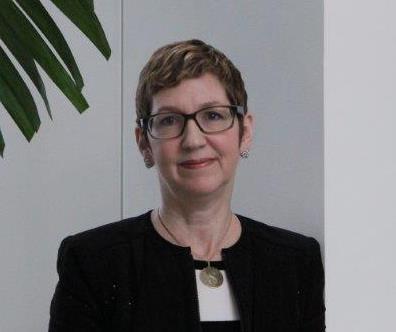 Suzanne Schwartz, M.D., M.B.A (FDA's Associate Director for Science and Strategic Partnerships, at the Center for Devices and Radiological Health)

Suzanne B. Schwartz, MD, MBA is the Associate Director for Science and Strategic Partnerships in the Center for Devices and Radiological Health (CDRH) at the FDA.
Suzanne has served as CDRH's Director of Emergency Preparedness/Operations and Medical Countermeasures (EMCM) and in this capacity has been responsible for preparedness and incident response to all public health concerns involving or impacting medical devices, including cybersecurity of medical devices and their networked systems.
Suzanne's programmatic efforts in medical device cybersecurity have since evolved beyond response to include increasing awareness, educating, outreach, partnering and coalition-building within the Healthcare and Public Health Sector (HPH) as well as fostering collaborations across other parts of government and the private sector.
Suzanne chairs the CDRH Cybersecurity Working Group which is tasked with formulating policy on medical device cybersecurity on behalf of the Agency. She also serves as co-chair of the Government Coordinating Council (GCC) for the HPH Critical Infrastructure Sector, focusing on the sector's healthcare cybersecurity initiatives.
Suzanne earned an MD from Albert Einstein College of Medicine of Yeshiva University in New York in 1988, trained in General Surgery and Burn Trauma at the New York Presbyterian Hospital - Weill Cornell Medical Center; an executive MBA from NYU Stern School of Business in 2012, and completed Cohort X of the National Preparedness Leadership Initiative – Harvard School of Public Health & Harvard Kennedy School of Government executive education in June 2013.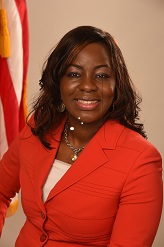 Rose-Marie Nsahlai, M.B.A., RHIT, CPHIMS (Senior Technical Advisor at Office of Chief Privacy Officer/ONC/HHS)

Rose-Marie Nsahlai is a Senior Technical Advisor with the Office of the National Coordinator for Health Information technology (ONC) in the US Department of Health and Human Services (HHS), responsible for furthering the goals of ensuring that electronic health information is secure and protected in the interoperable learning healthcare system. Prior to joining ONC, Rose-Marie was a Health IT Architect responsible for the design, planning, implementation and optimization of the electronic health record (EHR) and clinical applications. Rose-Marie brings to this role over 20 years of experience supporting technology, information security and cybersecurity (IoT) efforts in many diverse industries including financial services, consumer product, oil and gas, telecom, and most notably healthcare, where she has spent the last 14 years leading clinical and technical teams in large-scale IT transformation efforts from small physician practices to large national integrated delivery systems. Rose-Marie has deep technical experience in security testing and organizational architecture of how to build, secure, and integrate a variety of electronic health records, medical and diagnostic devices using standards from IEEE, HL-7, ISO, etc. Rose-Marie has been involved in many initiatives including a range of IT HIPAA/HITRUST assessments, electronic database and medical device program development architectures for healthcare organizations.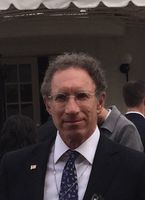 Marc Wine (Security Director and advisor at Veteran Affairs) serves within VA Central Office as the lead for IT collaboration projects, managing VA's Cooperative Research and Development Agreement (CRADA) Program, Office of Information and Technology.

Presently U.S.Department of Veterans Affair Headquarters, Washington, D.C. Marc has more than thirty years of experience Managing & Advisory Federal Government and Private Sector Health IT and Policy; Information Technology Collaboration; Business Development Innovation; Health and Policy Systems Planning, Strategic Open Solution Delivery; and Program Management. His specific subject matter expertise in Federal Health IT Innovation, Community Connected Health Collaboration, Nationwide Health Information Network (NwHIN); IT and Policy Standards Initiatives, Electronic Health and Marketplace costefficiencies; Shared Services; Interoperability; and Facilitating Communications Public-Private Sector relationships. Marc's Health IT and Policy Expertise includes: Federal-Interagency and Intergovernmental , VA VistA, COTS EHRs cost-benefits, DoD and HHS Modernization, Private Sector Health Care Accountable Care Organizations Management and Resources new models. He, also, Co-author: "Medical Informatics 20/20: Quality and Electronic Health Records through Collaboration, Open Solutions and Innovation," Published by Jones & Bartlett, January 2007.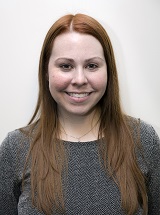 Caitlin Bataillon (Cyber Division at the FBI)

Caitlin Bataillon is the Supervisory Intelligence Analyst (SIA) for FBI Cyber Division's (CyD) new critical infrastructure intelligence team, which provides a cross-programmatic focus on cyber threats to critical infrastructure to inform potential victims and address the FBI's collection and domain intelligence needs.Bataillon became an SIA in 2017 after three years as the only embedded intelligence analyst in CyD's Cyber Operational Engagement Section (COES). She helped establish COES in response to Presidential Policy Directive 21, which called for a national effort to strengthen and maintain the security of US critical infrastructure through enhanced information-sharing between the Federal Government and the private sector. Bataillon was responsible for fostering information-sharing partnerships between CyD and the Healthcare and Public Health, Emergency Services, and Commercial Facilities Sectors. She devised CyD's strategy to enhance visibility on cyber threats through private sector partnerships and developed sector-specific intelligence resources intended to enhance private sector engagements at the local, FBI field office level. Prior to COES, Bataillon provided strategic analytic support to CyD geopolitical and cyberterrorism programs for four years. She earned a bachelor's degree in psychology from Texas Christian University and a master's in criminal justice, with a concentration in criminal behavioral analysis, from the University of Cincinnati.

Melina Scotto is a Cybersecurity Solutions Architect for Health and Civil Federal Programs at CSRA and holds current CISSP (Certified Information Systems Security Professional), CCSP (Certified Cloud Security Professional), CEH (Certified ethical hacker) and CISA (Certified Information System Auditor) credentials. Her professional concentration is in federal, international and domestic health care data regulations as well as general FISMA requirements. In 2004, Melina secured global health systems providing anti-retroviral drugs to PEPFAR countries with John Snow Inc. where she worked primarily in network security administration. She configured PKI for Linux servers and managed Cisco VoIP systems for a nationwide telecommunications project. In 2009, Melina moved from international HIV work to domestic healthcare at George Washington Medical Faculty Associates. The position as Network Security Engineer focused on maintaining technical requirements of HIPAA Security Rule and HITECH in a dynamic virtual server environment and assessing OCR criteria for HIPAA/HITECH compliance and Meaningful Use eligibility. It was at GWU where Melina became an instructor for master classes in Health Informatics, HIPAA Security, Business Continuity Planning and Risk Assessment. In 2012, Melina moved to National Institutes of Health (NIH) where I held several security posts. Currently, she leads a team of 14 security engineers and auditors for National Cancer Institute where projects move quickly and data must be secured for FISMA compliance using NIST SP 800-53 rev 4 technical control framework both on-premises and in FedRAMP cloud environments. A Maryland resident and lifelong Orioles fan. When not securely linked into a server, I enjoy volunteering with the Girl Scouts of the Nation's Capital. I hope to join your program and lead NCI in securing bioinformatic data.
Djenana Campara, co-founder and Chief Executive Officer of KDM Analytics Inc.
Djenana has 30 years of progressive experience and leadership in Software and Security Engineering. Ms. Campara is responsible for the company's business and technology direction, and represents KDM Analytics in leading industry standards groups. Mrs. Campara serves as a board member on the Object Management Group (OMG), an international standard body and co-chairs the OMG System Assurance Task Force. She also has served on the SAS Technical Advisory Panel of National Institute for Standards and Technology (NIST) and previously served as a Board Member of the Canadian Consortium of Software Engineering Research (CSER), an industry directed research program that creates a collaborative environment for industry, researchers, and students to stay competitive in the broader IT marketplace.
Previously, Mrs. Campara was founder, CTO and chairwoman of Board of Directors of Klocwork, a company that she founded in 2001 through its successful spinning from Nortel Networks as an independent company. She also served as Klocwork's Chief Executive Officer, securing the company's first round of funding, and established its customer base. She has been awarded several US patents for her ground-breaking static analysis and formalization techniques implemented in commercial products used in security assessments.
General Admission: $50
Student Rate: $25
Free for Government and Active Duty Military
Pitch your product or service to the audience: $100
Approved by IAAP for CPEs for the following categories: CIPP/US CIPP/G CIPM CIPT or CIPP/C CIPP/A CIPP
OUR SPONSORS