Description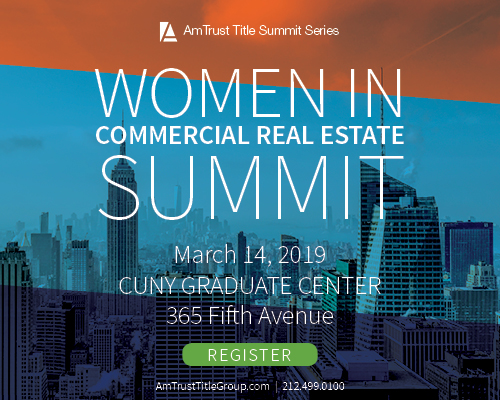 Description
AGENDA
---
8:30 a.m. - Registration
9:00 a.m. - 9:50 a.m - US Office Real Estate 1st Quarter Market Conditions & Forecast
10:00 a.m. - 10:20 a.m. - Refreshments & Networking Break
10:30 a.m. - 11:20 a.m.- How Changes in the Healthcare Industry are Impacting Real Estate Usage & Strategies


DISTINGUISHED SPEAKERS
Roxana Girand - President, Sebastian Capital

Helen Mauch - Partner, Zarin & Steinmetz
Carolyn Pianin - Senior Vice President, Arcturus Group
Lindsey Groom - Director, Cushman & Wakefield
Nancy Mozzachio - Managing Principal, SQN RE Advisors LLC
Carly Ferris - Regional Director, CAPSTAN
Anjum Sharma – Senior Vice President, Brookfield Asset Management
MORE TO BE ANNOUNCED...
Visit us at www.amtrusttitleevents.com for more information.
Early Bird Registration: $49
Standard Registration: $55 (after March 7th)
Students: Complimentary (Please show Student ID) Space is limited!
All proceeds will benefit:



---
---
---
---
---
---


Win is the largest provider of shelter and supportive housing for homeless families in New York City. For more than 30 years, Win has provided safe housing, critical services, and ground-breaking programs to help homeless women and their children rebuild their lives and break the cycle of homelessness.








Any questions please contact: AmtrustTitleEvents@amtrustgroup.com