Event Information
Refund Policy
Contact the organizer to request a refund.
Eventbrite's fee is nonrefundable.
Join WCS Los Angeles Chapter and LADOT for a discussion about the City of Los Angeles' plans for sustainable public transit.
About this Event
Member Notes:
This event is complimentary for all WCS members
Look for the promo code in your WCS Members' list email
Refer to the membership options here
Become a WCS Member here
Join the Los Angeles Chapter of Women in Cleantech & Sustainability and the Los Angeles Department of Transportation (LADOT) for a discussion about the City of Los Angeles' plans for sustainable public transit. Public transit shapes how cities like LA operate and evolve, and it is the main method of transit for many for daily activities and work. Transportation is the largest source of pollution in LA. Transitioning to an equitable and clean energy future will require building robust and sustainable public transportation systems.
This virtual happy hour will feature a 10 minute presentation by LADOT's Marcel Porras, the Chief Sustainability Officer, and Shirin Sadrpour, Environmental Affairs Officer. Their discussion will touch on LADOT's current and future sustainability plans, as well as how Los Angeles is preparing for the clean energy transformation, adapting to state initiatives and regulations, and changes the city has made due to COVID. The event will then feature several breakout sessions where attendees can discuss public transit in their own lives and communities and how COVID has affected their choices.
Event Agenda (PT)
5:00-5:05 Arrival and Introductions
5:05-5:10 Zoom etiquette, housekeeping items
5:10-5:20 Speaker Presentation
5:20-5:32 Breakout Session #1
5:32-5:42 Re-group and share
5:42-5:54 Breakout Session #2
5:54-6:04 Re-group and share
6:04-6:15 Thank you and wrap-up
About the Co-Host
The Los Angeles Department of Transportation is moving LA forward by delivering safe, livable, well-run transportation. LADOT leads transportation planning, project delivery, and operations in the City of Los Angeles. LADOT's goal is for all people to have access to safe and affordable transportation choices that treat everyone with dignity and support vibrant, inclusive communities.
This event is limited to 500 attendees and is open to people of all genders. Refunds provided up to 24 hours in advance.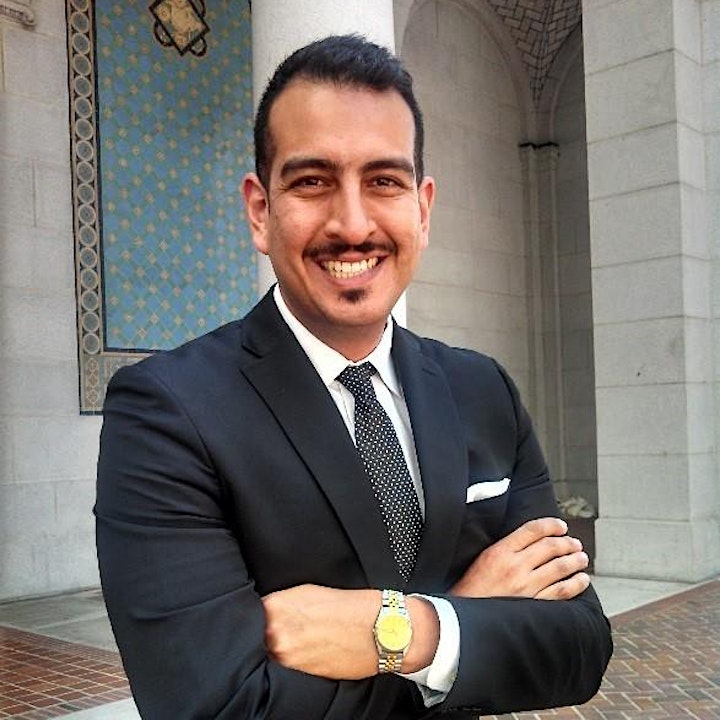 Marcel Porras
Speaker
Chief Sustainability Officer, Los Angeles Department of Transportation
Marcel Porras is the Chief Sustainability Officer for LADOT, where he directs the city's newly established Shared Mobility Group including taxis, bike share, car share, rideshare, and autonomous and connected vehicles to ensure that available transportation amenities are maximized in Los Angeles. Most recently, Marcel worked in the Office of Mayor Eric Garcetti as Associate Director of Transportation where he worked to develop and implement the Mayor's transportation agenda. Prior to joining the Mayor's Office, Marcel worked on various issues related to planning, economic development, and transportation for then Councilman Eric Garcetti. Born and raised in Southern California, Marcel is an avid traveler, who has lived and worked in Latin America. These experiences provide him with a unique range of perspectives on cities, urban development, and mobility. Marcel holds a Master's Degree in Urban Planning from UCLA, as well as a Bachelor's Degree in History and Latin American Studies.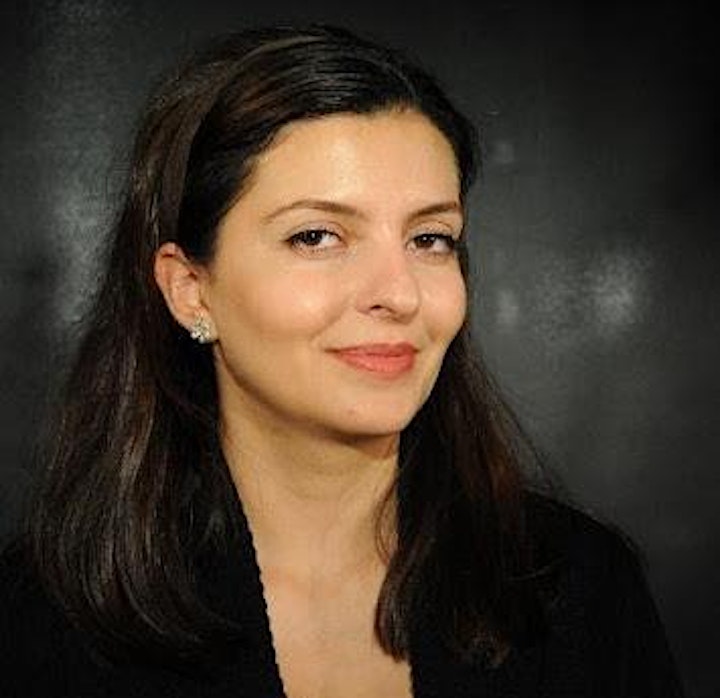 Shirin Sadrpour
Speaker
Environmental Affairs Officer, Los Angeles Department of Transportation
Shirin Sadrpour is an Environmental Affairs Officer with LADOT's Bureau of Transportation Technology who has more than 15 years of experience in the environmental industry, providing both technical and managerial support for a variety of environmental projects. Ms. Sadrpour supports LADOT's Chief Sustainability Officer with the city's newly established Shared Mobility Group. Ms. Sadrpour also supports and coordinates sustainability related initiatives from the Mayor's Green New Deal, and manages the CARB Sustainable Transportation Equity Program Grant, a multi-agency and inter-departmental LADOT team that will develop and manage mobility wallet, community micro-mobility, on-demand micro-transit, an electric vehicle charging network, active transportation infrastructure and community outreach. Prior to this role, Ms. Sadrpour served as a Marine Environmental Supervisor at the Port of Los Angeles, leading a staff of environmental specialists and technical consultants. Ms. Sadrpour has also supported the Los Angeles City Attorney's Office with cost recovery efforts and served as an expert witness in depositions and trials. Originally from Tehran, Iran, Ms. Sadrpour earned a Bachelor's degree in Environmental Engineering Technology at California State University, Long Beach and later received a Master's degree in Environmental Health Science from the University of California, Los Angeles.
Kameale Terry
Moderator
Co-Founder and CEO of ChargerHelp, Inc.
Kameale is the Co-Founder and CEO of ChargerHelp, Inc. an app that enables on-demand repair of electric vehicle charging stations. As the former Director of Programs at EV Connect, an electric vehicle charge station network provider, Kameale structured and led teams to execute electric vehicle infrastructure projects and programs in the United States, Australia, and Canada for commercial and government entities. Her most notable projects include the Electrify America – Phase One Program, the Southern California Edison Charge Ready Pilot, and the New York Power Authority portfolio.
Prior to this role Kameale created, hired, and oversaw the Customer Experience Department at EV Connect, by partnering with the Southbay Workforce Investment Board to employ candidates from the local community. As a South Central Los Angeles native, Kameale believes that an equitable green economy can be achieved through impactful workforce development and realignment.
Date and Time
Location
Refund Policy
Contact the organizer to request a refund.
Eventbrite's fee is nonrefundable.