Description
Become a WCS Member for 30% off this and all events. Click here for more information.**
WCS Talks is a TED-style event featuring the brightest minds and most inspiring stories of the clean economy metamorphosis occurring all over the world. The annual event features both women and men from a variety of sectors sharing their perspectives and challenging our assumptions.
Our program packs in a full day of talks and networking, and we want to see you there!

_______________________________________________________________
Agenda
8:30 a.m. to 9:00 a.m - Registration and Breakfast

9:00 a.m. - Welcome
9:05 a.m. - 10:45 a.m. - Speaker Block One

Global Warming, Droughts & Armed Conflict - Marina Golden, Engineering Manager - Recurrent Energy
Women Decision Makers and their Impact on Climate Change Lysondra Ludwig - Senior Sustainability Manager, Farella
There is no Why in Waste - Allison Paradise, Founder and CEO, My Green Lab
Communications Lessons from a Broadcaster in Cleantech - Melinda Davenport, Kairos Power Going Live
Resurrecting DC - Arila Barnes, Managing Director, AXM Software
If not us, then who? - Emmanuel Sauquet VP, Gtech Google @Google
Sustainable Living Ideas - Anandi Yadav and Susan Kasper
_______________________________________________________________
Logistics
Transportation

Sign up here to participate in the carpool!

_______________________________________________________________
2019 Speakers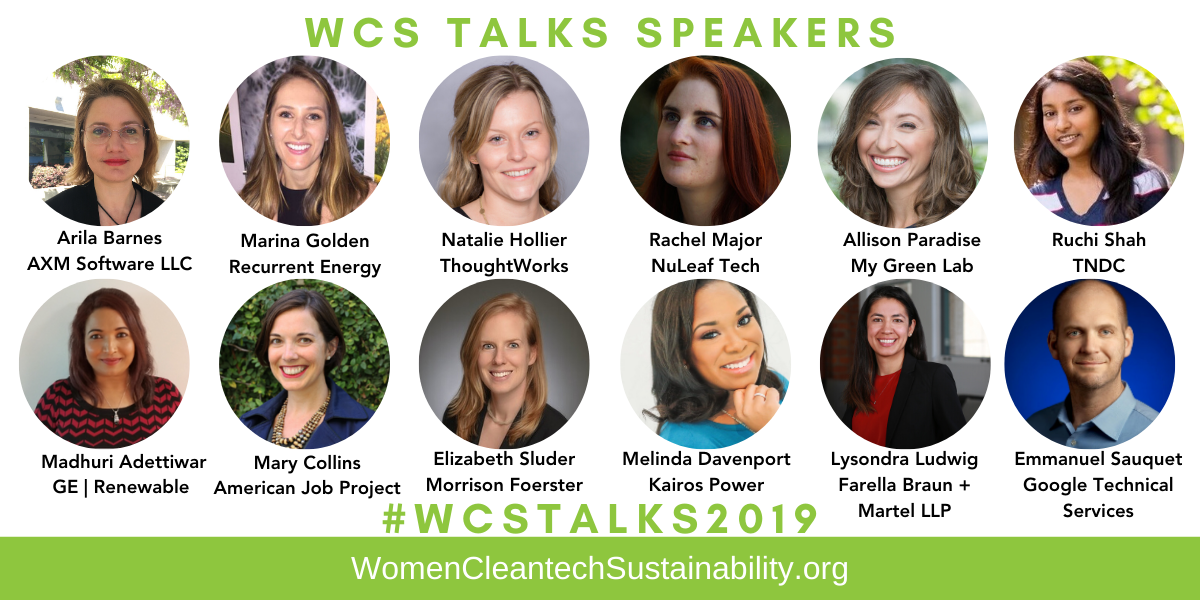 _______________________________________________________________
Second Annual Pitch Competition Focused on Female Led Cleantech and Sustainability Startups in the U.S.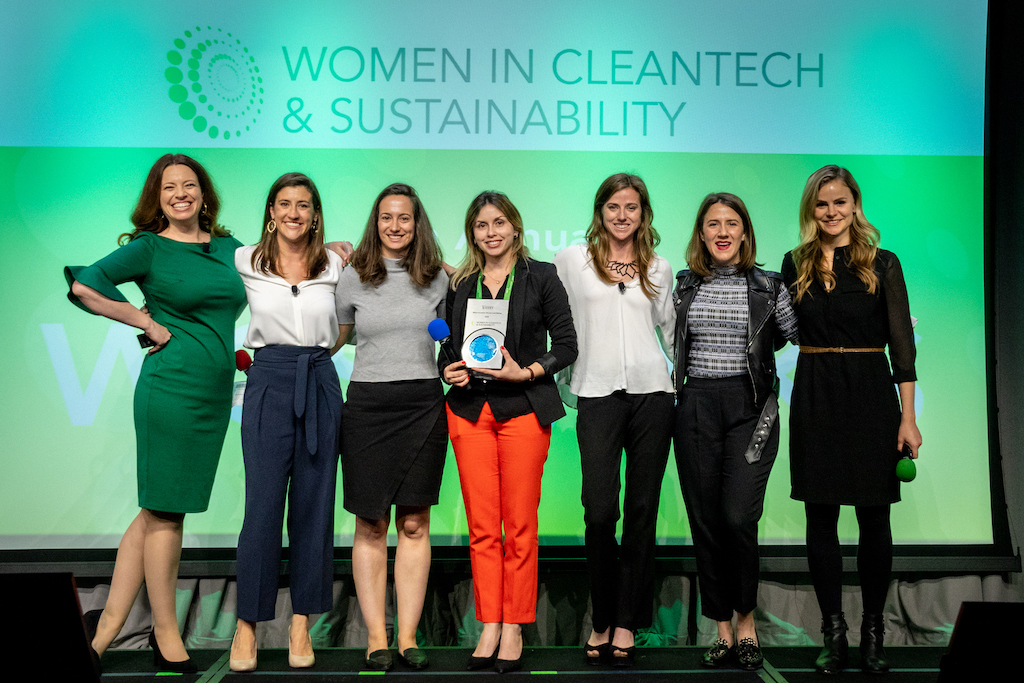 Shining a spotlight on women-led startups from around the world, the 6th Annual WCS Talks, organized by the leading Bay Area non-profit Women in Cleantech and Sustainability, will feature the second annual pitch competition in the United States to focus on female entrepreneurs from the cleantech and sustainability industry. The winner of the competition will enjoy a large prize pool to continue growing their business, including preferential consideration to serve on a Cleantech Forum San Francisco panel, among other prizes.
Meet the Startup Competitors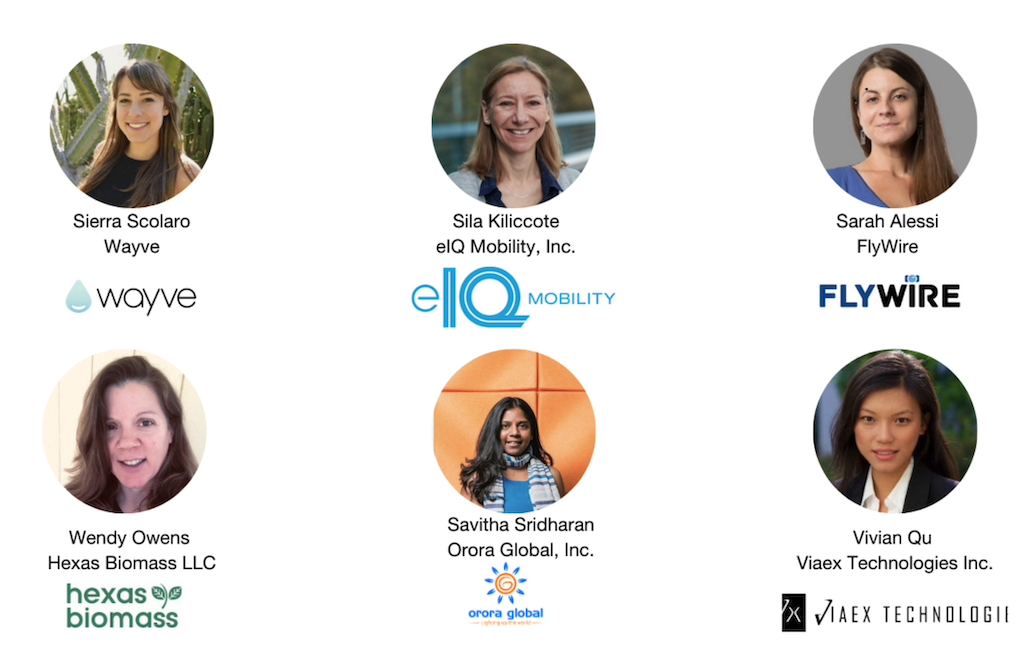 Meet the Judges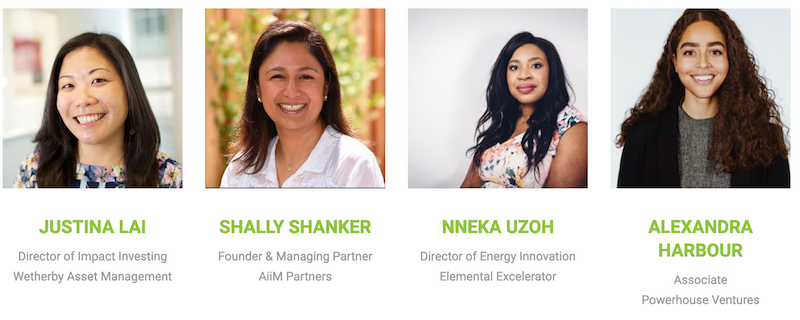 Meet our WCS Talks 2019 Sponsors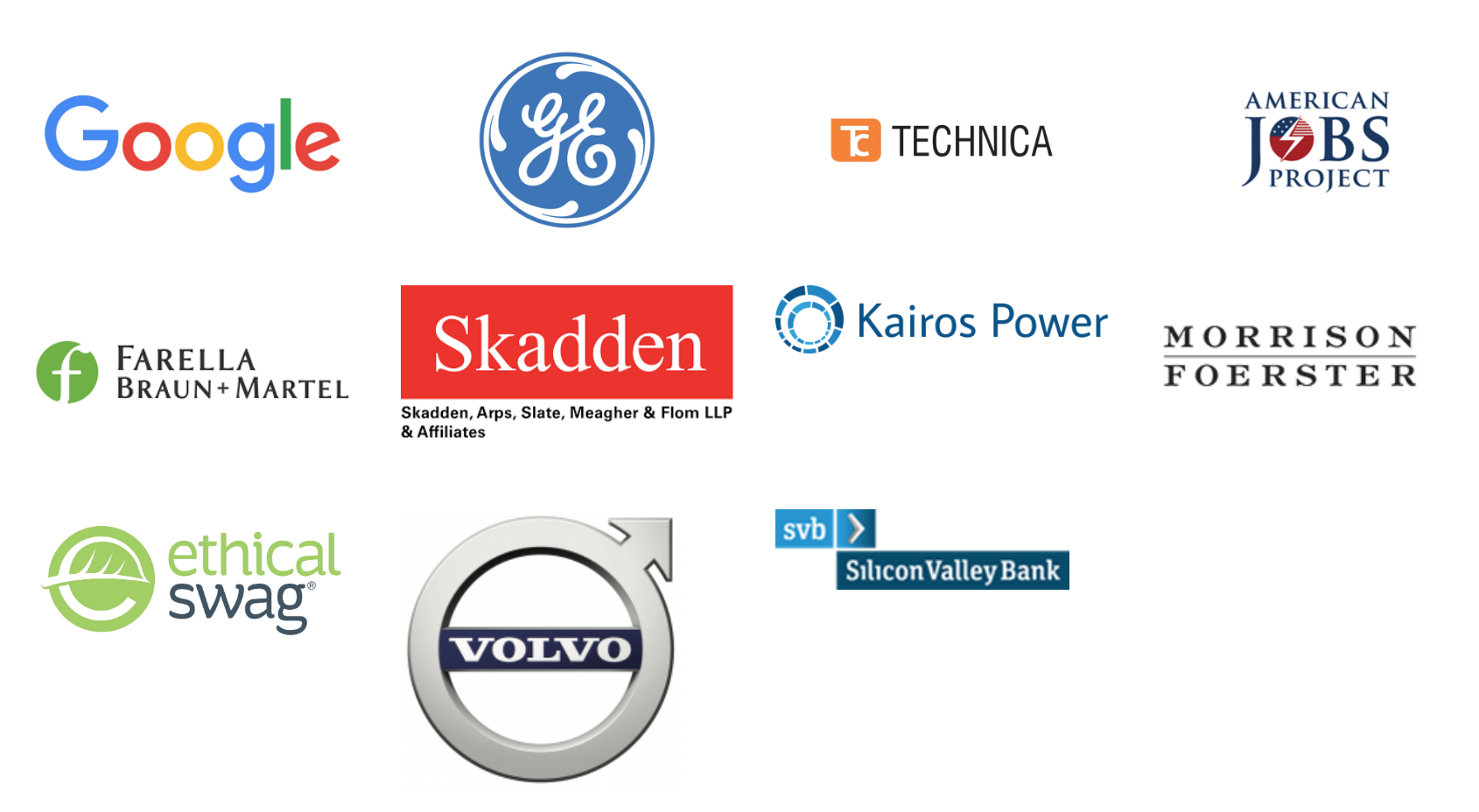 Meet our Media Partners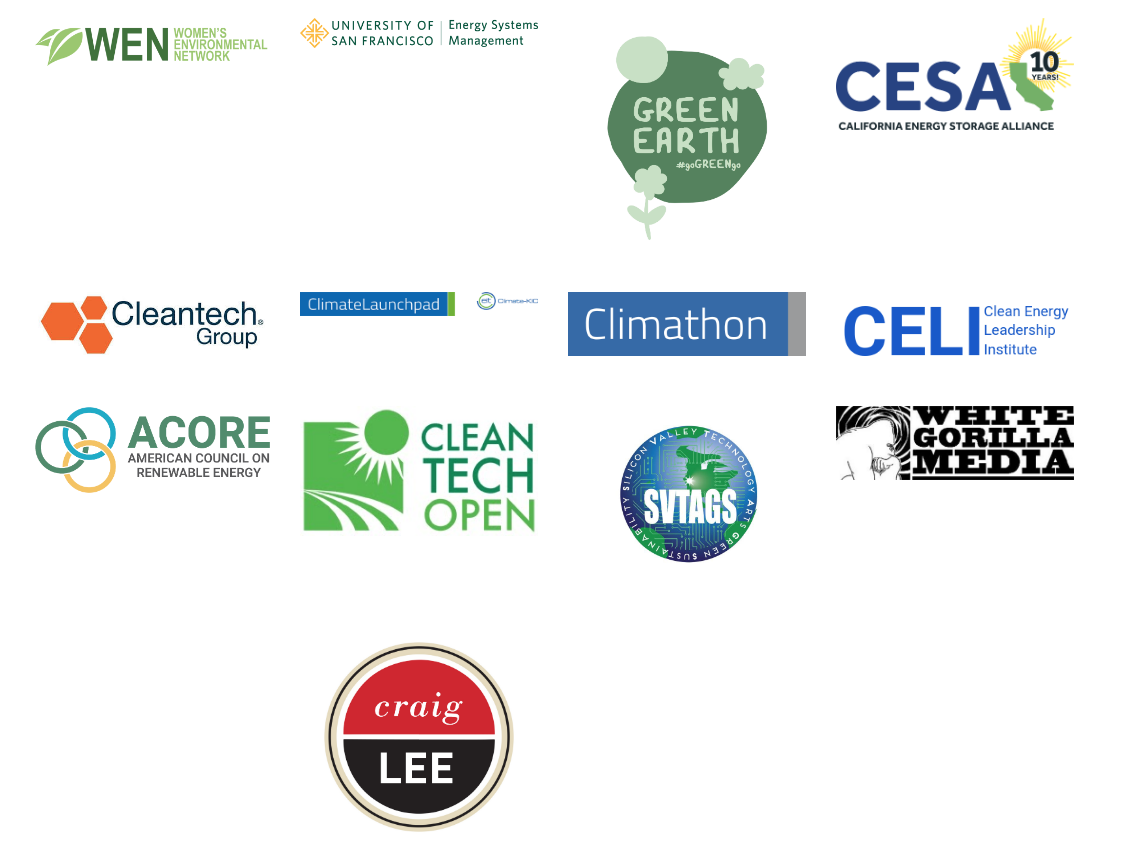 *Please note refunds are up to 48 hours before the event.
Organizer of Women in Cleantech & Sustainability WCS Talks @Google
Founded in 2011, Women in Cleantech and Sustainability (WCS) fosters an influential network of professionals to further the roles of women in growing the green economy and making a positive impact on the environment. The nonprofit leads a community of over 4,500 professional women and men working to drive sustainable change. Members range from the students and entry-level professionals to founders, C-suite executives, and investors.
The organization hosts monthly events focused on trends in the green industry, professional and personal development, and networking. The 501(c)6 organization is supported primarily by volunteers, member donations and sponsorship support.
For more information please visit WomenCleantechSustainability.org.