Women in Cleantech: Negotiation Skills Executive Leadership Workshop
Description
*Become a WCS Member for 30% off this and all events. Click here for more information.
*Members - Use your promo code found in your welcome email

Do you unknowingly work against yourself in a negotiation? Do you feel you never get what you really wanted?
Negotiation is something we do every day and we seldom consciously practice to get better at it. We may even go about it in self-defeating ways. Effective negotiation skills can be learned! Come to this workshop and get hands-on experience as we will practice a few of the tips Kimberlee has for us.
To give you more background, the Harvard Business Review looked at research that suggests that 20% of women never negotiate at all. They saw that a woman who opts not to negotiate her starting salary upon graduation will forgo an average of $7,000 the first year, and will lose between $650,000 and $1 million over the course of a 45-year career.
What is holding us back from being strong negotiators? If we think of negotiation as a chore, we either don't negotiate or do so in ways that can hurt the outcome. There is also the (very real) fear, backed by research, that negotiating may come at the cost of being disliked.
We designed this negotiation workshop to learn and practice new techniques to get what you want or know what you can let go to come to a great negotiation. We will spend two hours and a half deconstructing the tactics and practicing live to give you the confidence to use your new skills next time you need to negotiate.
Add new skills to your toolbox, learn from Kimberlee and each other how we can also embrace negotiations.
Agenda:
5:30 - 6:00pm - Sign in and Networking
6:00 - 8:00pm - Workshop content and practice
8:00 - 8:30pm - Networking
Our Facilitator: Kimberlee Centera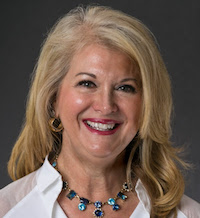 A trailblazer in a male-dominated industry, Kimberlee Centera has over 20 years as a risk management expert for the development and financing of large-scale generator energy projects. Under her leadership, TerraPro Solutions (formerly Centera Land & Title Services) has generated over 5,500 MWs in renewables, with a total financed value of over $6 billion, making it the top risk management practice in the renewables market. Her expertise includes identifying, managing and mitigating risk. She consistently delivers outstanding results on complex high-value projects. TerraPro Solutions provides high-level expertise in the development and implementation of renewable energy projects including wind, solar and energy storage. Comprehensive services range from site feasibility and land acquisition to due diligence for investment and financing, through construction, compliance and post-construction operations. Kimberlee has her Bachelor of Science degree in Business Administration from the University of Redlands and she is a California licensed Real Estate Broker.


Please note refunds are up to 48 hours before the event.