Women in Cleantech: How The 2020 Election Result Will Affect Cleantech
Event Information
Refund Policy
Contact the organizer to request a refund.
Eventbrite's fee is nonrefundable.
Join the WCS Los Angeles Chapter for an engaging and dynamic discussion about the 2020 election results.
About this Event
Member Notes:
This event is complimentary for all WCS members
Look for the promo code in your WCS Members' list email
Refer to the membership options here
Become a member here
For the first time in a Presidential Election, climate change was used as a political issue to turn out the vote (source). And polls overwhelmingly indicate U.S. citizens recognize that climate change is real, it's man made, and their politicians do something to address the crisis (source).
Implementing solutions to turn back the mounting effects of climate change as quickly as possible is crucial for society at large, and perhaps our economic recovery. Large-scale solutions require effective government policies and are heavily influenced by our elected officials. The recent 2035 Report points to the possibilities of reaching 100% renewable energy within fifteen years, if policies aligned to support such an initiative. In the aftermath of election day, one thing is clear: there's a lot at stake over the next four years.
Join the WCS Los Angeles Chapter for an engaging and dynamic discussion about the 2020 election results, expected policies from the elected administration, and how the cleantech industry can thrive, regardless of any obstacles. Leading this conversation will be two leaders from the Market Transformation Team at Los Angeles Cleantech Incubator (LACI). The virtual happy hour will be moderated by Malini Kannan, Energy Services Manager at Sunrun and co-chair for the WCS LA Chapter.
Come learn how the political landscape will shape the cleantech industry in the next four years, how we can understand new policies and regulations, and how to stay engaged in the fight against climate change.
About the Co-Host
Los Angeles Cleantech Incubator (LACI) is a private non-profit organization accelerating the commercialization of clean technologies and ensuring an inclusive green economy by unlocking innovation, transforming markets and enhancing community. LACI is recognized as one of the most innovative business incubators in the world by UBI. In the past six years, LACI has helped 72 portfolio companies raise $159M in funding, $220M in revenue, create 1,695 jobs, and deliver more than $379M in long-term economic value. LACI brings people together inside their campus and out in our neighborhoods to create an inclusive green economy.
Event Agenda
5:00-5:03 Arrival and Introductions
5:03-5:08 Zoom etiquette, housekeeping items
5:08-5:23 Speaker Presentation
5:23-5:35 Breakout Session #1
5:32-5:41 Re-group and share
5:41-5:55 Breakout Session #2
5:55-6:04 Re-group and share
6:04-6:10 Thank you and wrap-up
This event is limited to 100 attendees and is open to people of all genders. Refunds provided up to 24 hours in advance.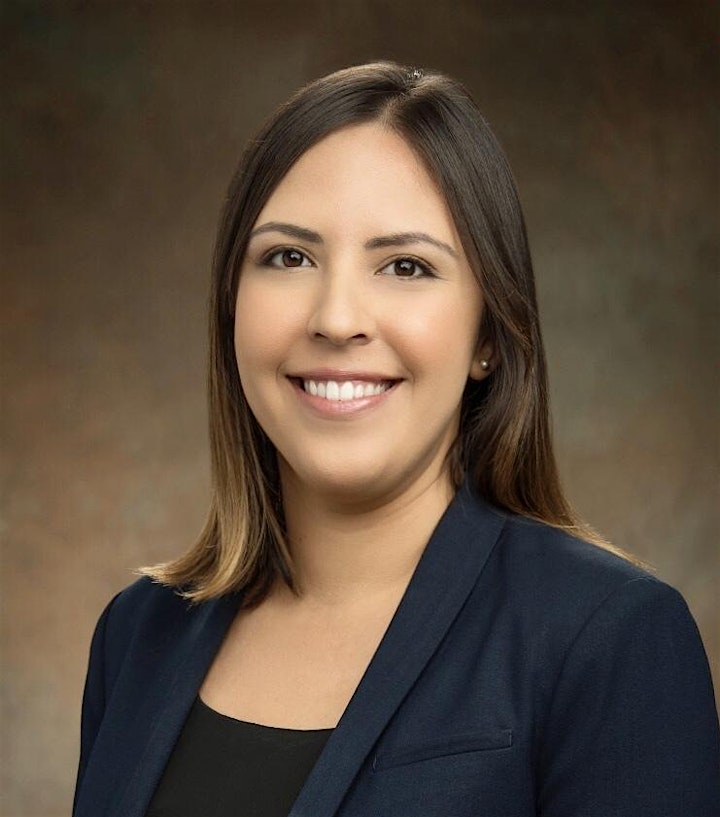 Mayte Sanchez
Speaker
Director of Energy, LACI
Mayte Sanchez is the Director of Energy at the Los Angeles Cleantech Incubator, where she oversees energy programs and partnerships to accelerate the commercialization and adoption of clean energy technologies. Prior to LACI, Mayte represented manufacturers on energy policy issues. She also worked as the Senior State Affairs Liaison at the California Independent System Operator, advancing initiatives that supported California's clean electric grid transition. Mayte began her work in energy serving as a Legislative Aide for the California State Assembly, where she led a coalition that passed the Solar on Multifamily Affordable Housing Program. She is passionate about ensuring racial and economic equity in the energy sector and is a member of California Women in Energy and a former Board Member of Sacramento Young Professionals in Energy. She earned her Bachelor's degree from Pitzer College. Mayte enjoys the outdoors, running, and misses going out dancing.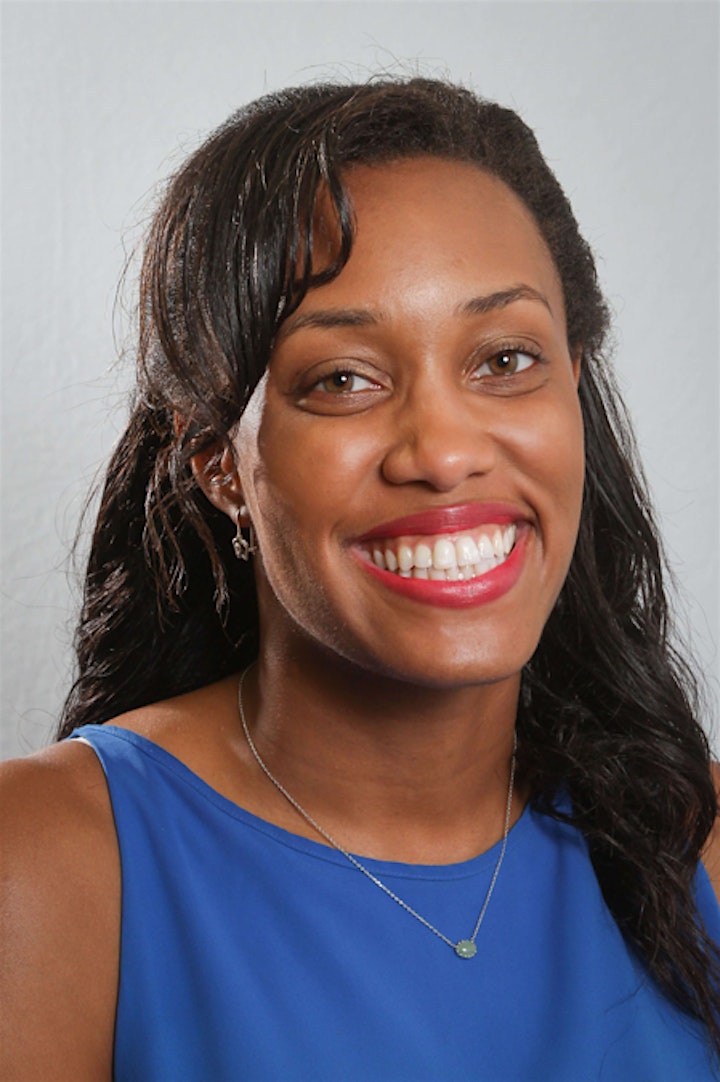 Lauren Harper
Speaker
Manager of Energy, LACI
Lauren is Manager of Energy at LACI. There she oversees the daily management of the Regional Energy Innovation Clusters Grant and assists in the development of energy initiatives and programming within the Market Transformation Pillar. Before joining LACI, Lauren worked in administrative affairs and operational management at Columbia University. Prior to that, Lauren championed a collaborative grant program and oversaw the project management awarded projects at Houston Wilderness, successfully securing over $1M in funding. Lauren holds an MPA in Environmental Science and Policy from Columbia University and a bachelor's degree from the University of Houston focused on Environmental Sciences & Systems. Lauren enjoys birding and hiking in her free time.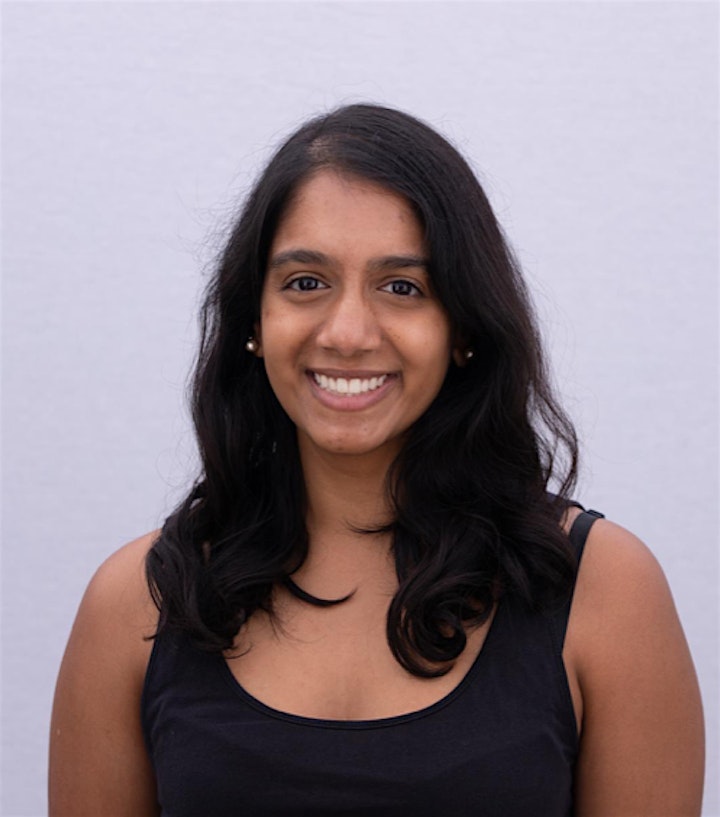 Malini Kannan
Moderator
WCS Los Angeles Chapter Co-Chair
My purpose is to design collaborative solutions to create a more just and sustainable world. Currently I'm a Program Manager with Sunrun's Energy Services team – we're working to build virtual power plants to drive adoption of clean distributed energy resources. Previously, I've worked as a Senior Engineer with Clean Coalition, where I led early stage development of renewables-driven microgrid projects for communities across California, and resolved fuel cell quality issues at Bloom Energy.
Date and Time
Location
Refund Policy
Contact the organizer to request a refund.
Eventbrite's fee is nonrefundable.