Description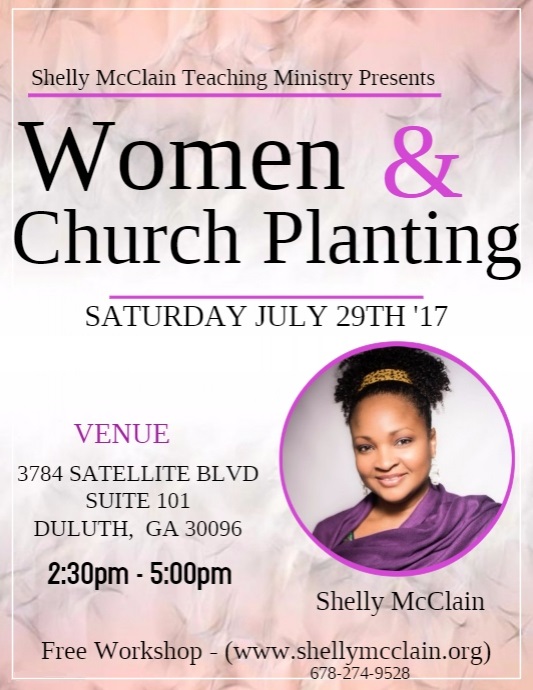 Shelly McClain Teaching Ministry is hosting a workshop for Women in Church Planting. This event is designed for women who are church planters, senior pastors, pastors, leaders, ministers, women involving planting movements, and specifically women who know or feel that God is directing them to start a church.
Are you searching to find ways to serve God faithfully and gain support as you launch and lead a church? Would you value conversation with women who desire to start a church or are involved in church planting? We will talk about God's Directions, Fearless Launching, Leading Effectively, and Impacting the regions or community God is sending us to.
If this content speaks to you please join our FREE WORKSHOP and spend some time among women excited about church planting. We also welcome women who would like prayer for direction and clarity concerning their call to ministry and starting a church.
We look forward to hearing your story and sharing strategies for success – whatever that looks like to you. This workshop is geared at helping us gain clarity, encouragement and support as we embark on God's call for our lives.
Our Goal is to help support and journey with you to that place of Leadership!
Join Us & RSVP today!

678-274-9528