Description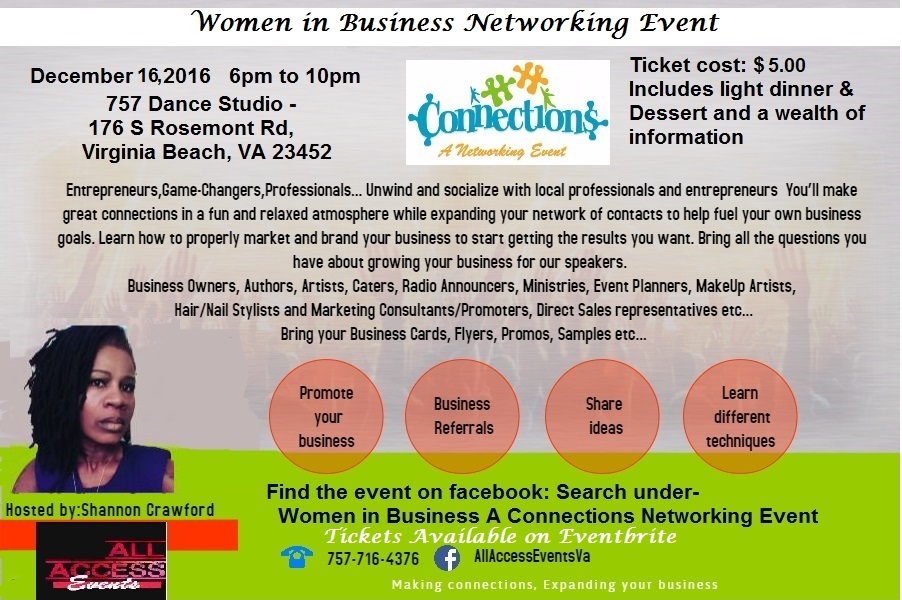 This is a warm, welcoming group of ladies supporting, encouraging and inspiring one another in their respective careers and businesses. We hope to have a wonderfully diverse representation of industries in attendance. This event will include a few guest speakers with insights on how to grow and improve your business. How to generate leads and residual income just to name a few. Hopefully you can leave with a wealth of information.

This is going to be a great, practical learning session you dont want to miss!

...Our events are open to all women with small businesses or even direct sales representatives. All are welcome. - no memberships, just attend the event, network and enjoy a light dinner and dessert!

The format of the event is: registration, Ice breaker, featured presentations (while you eat), door prizes, and more networking...Make sure you bring your business cards!!



Event Presenter: Limited space

As a Presenter you'll have a table at the event, your company name included in the Social Media Blasts about the event , and may (only if you wish to do so) give away a prize. The cost for presenter spot is $20.00
First come first serve...one brand respresented at event
Limited spots available