Description
Come together with other professional women in our community. We are a blend of working professionals, entrepreneurs, women looking for opportunities, and women who simply enjoy being around other empowering women.
Each month, we welcome an amazing presenter who will leave you with new knowledge, motivation, and feeling inspired. This month we welcome the amazing (and extremely entertaining), Thadeus Rex.
THE SCIENCE OF CHARISMA
-be compelling-
Hear the laughter. Feel the power. And discover new tools to catapult your charisma and influence. What rock stars manage by instinct, we can master through science.
Imagine everybody on the team talking about you and your stuff, when you're the one able to spread contagious enthusiasm for any idea. It starts with you, your brand, and all that Charisma resting below the surface, just waiting to go...
YOU WILL LEARN HOW TO:
Understand The Science of Charisma and use it to your advantage
Implement The 5 Factors of Competitive Edge to become more compelling
See Rapport's biggest barrier and then sail right past it
Apply 6 Elements of Audience Attraction to accelerate your influence
About our Presenter:
Few presenters have been compared to both Dale Carnegie and David Bowie. Fewer still have the honor of being called "part Monty Python, part Dr. Seuss" by the Washington Post. An expert in brand strategy and known nationally for his inspiring keynotes, Thaddeus Rex got his start on the cast of an Emmy Award winning PBS show, then produced and toured stage shows for over a decade. After gaining applause from Indiana's Governor for helping develop a unique program to foster rural entrepreneurs, Rex's talent for brand strategy, positioning and corporate messaging caught the attention of local executives. At their request, he created The Science of Charisma, a process to help companies make team members more compelling while training & motivating them how to talk the company up.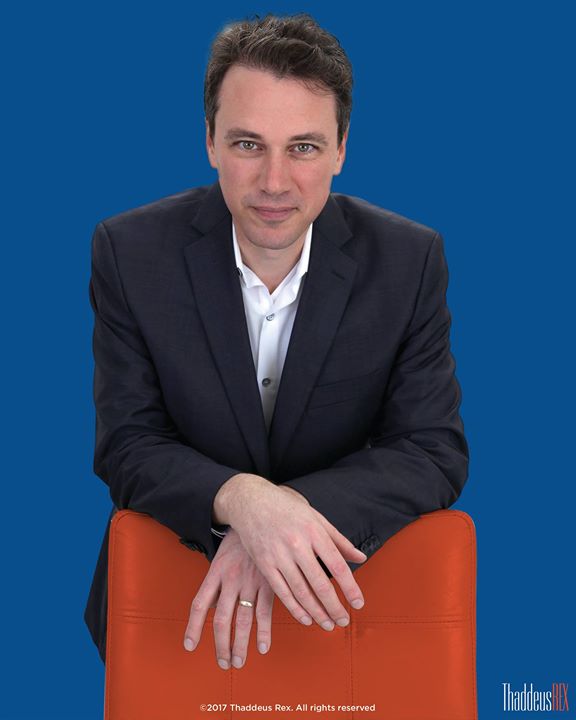 He's been honored to work with exciting companies like Butterball, Australian Gold, Rotary International, and many more...
A former Big Brother of America, active Rotarian, entrepreneur, speaker, full-time father, and lucky husband, Thaddeus loves finding time to give back. He finds real life more exciting than any video game, prefers reading over Youtube, and believes kids are the most important part of our future, a future he also hopes soon includes commercial spaceflights and flying cars.

Agenda:

11:30 Lunch Buffet & Networking
11:50 Formal Program Begins
12:40 - 30 second announcements ($5 each)
---
Promote your Products or Event with a Booth.
Booth Sponsorships can be purchased for $35 which includes a 6 foot table, table skirt, and a 30 second announcement. Booth Sponsorships are a great way to display your products, meet new customers, or promote an upcoming event. These are available first come first serve, so simply select the Vendor Booth ticket option during the registration process.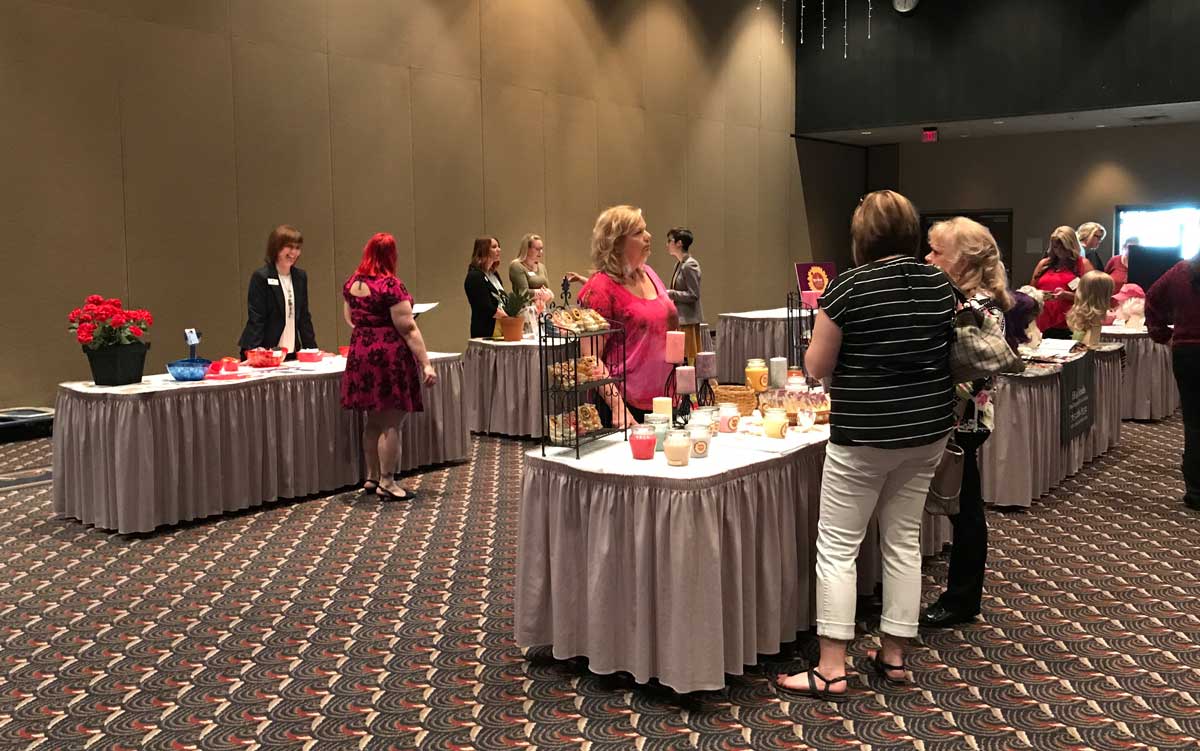 Special thanks to this month's presenting sponsor, TLC Management.