Location
Portland Art Museum
1219 SW Park Ave
Mark Building - The Sunken Ballroom
Portland, OR 97205
Description
Today is the Day! The launch of Women in Business Showcase - part of University of Portland's Pamplin School of Business Education Series, hosted at the Portland Art Museum!
Tickets are still available but please note: *Any tickets purchased today will not have any pre-printed badges upon check-in at registration. There will be plenty of blank name badges to continue your networking!**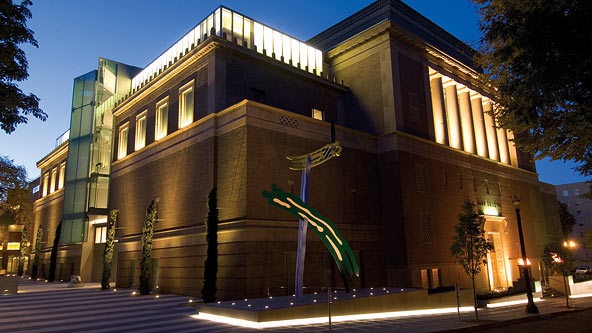 Sharing the stories of C-level female professionals and how they rose to the top. What are their personal stories? How can we learn from their journey?
Event will include wine provided by Pamplin Family Winery, hors d'oeuvres, networking reception, executive panel and Q&A with audience. All attendees will receive a digital badge and hosted, networking reception included.
Featuring:
Emcee: Shannon Riggs, Finn Partners
Moderators: Julia Meskel, Portland Art Museum and Shannon Riggs
C-Executive Panel:
Paula Hayes, CEO Hue Noir Cosmetics
Nikki Kobliha, CFO PacifiCorp
Katherine Phillips Durham, Principal KMD Consulting, former CMO/VP, The Standard and HP
Carey Wendle, OMP KPMG Portland
**This event is made possible thanks to the gengerous support of**
***FAQ***
NEW Date!! ***Due to inclement weather, the Women in Business Showcase is moving to Monday, March 11th! Mark your calendars and save the date!***
What if I had purchased a ticket for previous date?
No problem! All ticket purchases will be honored on the rescheduled event date of March 11, 2019
Whom can I contact for other questions? Event Organizer Contact Info:
Please email - grundy@up.edu