Women In Business Networking Evening - Holiday Edition!
About this Event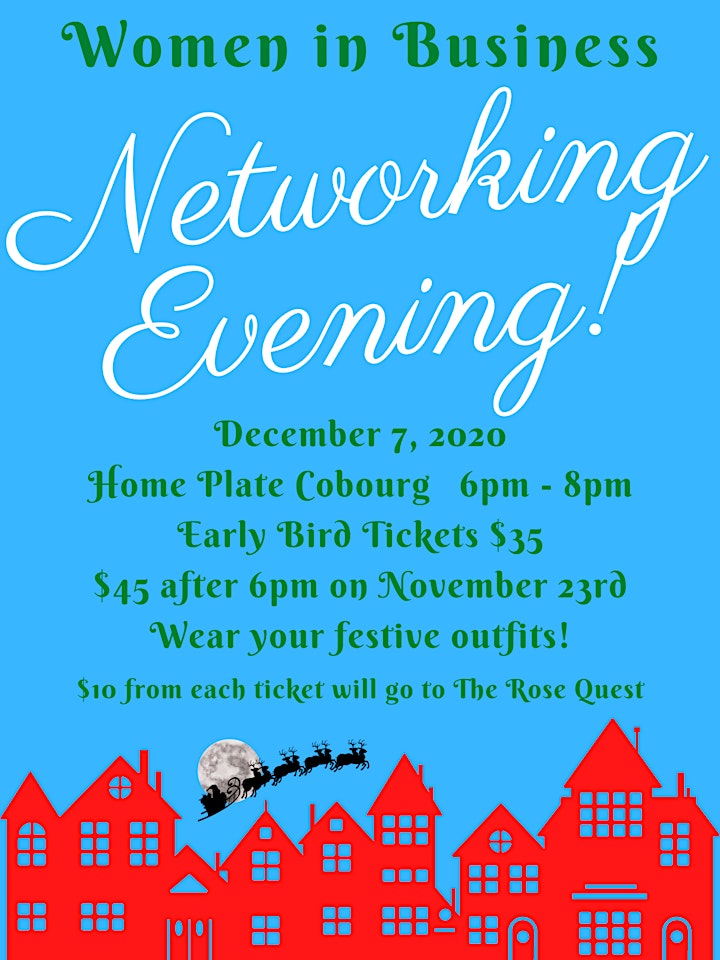 Join us on December 7th for an evening of networking, socializing, nibblies...and more!
Celebrate The holiday season with women of all ages in all businesses, inspired and ready to finish 2020 like bosses and make plans for 2021!! Meet like minded women, share your business story, and make new connections!
We will gather at Home Plate Restaurant in Cobourg where we will mingle and network, enjoy some yummy snacks, a cash bar, and a few other surprises we have in the works!
$10 from each ticket will be donated to The Rose Quest to help them serve the community at a time when they are needed the most. Rose and her crew collect toiletries for the homeless and financially fragile and give them out with heart and dignity. A little bird tells me Rose might be at the event to speak about the work she does for those who need her!
If you would like to add to the prize table please feel free - if you don't have a product or service don't worry! There are lots of local makers around you could partner with and put one of their products on the table. If you need help with this just let me know and I will hook you up with a maker.
Early Bird Tickets are $35 until November 23, 2020 at 6pm
After November 23rd at 6pm tickets are $45 until 3pm on December 7th.
Tickets at the door will be $55 if we have any left!
All tickets are final sale.
Buy purchasing a ticket you also subscribe to Officiant Avril Ewing's mailing list. You can unsubscribe at any time.