Description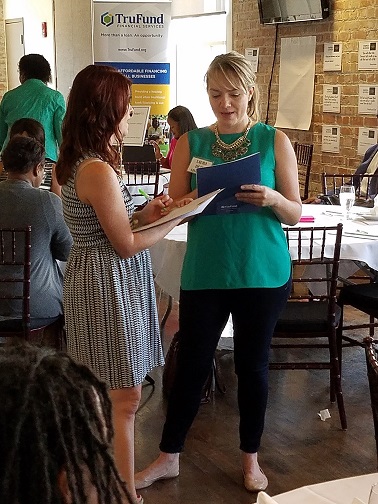 The InnovateHER Brunch, come prepared to be movtivated by female trailblazers in the Birmingham, Alabama Metropolitan and Surrounding Area:
InnovateHER Panelists:
Benita Washington, Esq - Attorney & Entrepreneur
Taylor Peake Wyatt - Owner of Motion Mobs
Selena R. Dickerson - Owner Sarcor, LLC.
Mazy Holiday - Owner of IStand Now
Amy Reese - CEO ARC Business Solutions
Women In Business: An EmpowHERment Program is a five week capacity building program focused on developing the business acumen of women entrepreneurs. The program consists of five key areas of development: MarketHER (Marketing); LeadHER (Leadership & Management); AdaptHER (Best Practices in Resource Management); GrowHER (Global Business Expansion and Opportunities); FinancHER (creating pathways to increased access to capital and other resources.)
The overall program seeks to help Women-Owned Business Enterprises (WBEs): stabilize and grow operations; create and/or maintain jobs for local residents; and contribute to the overall economic growth of Birmingham, AL and surrounding communities.
In the last two years, TruFund has seen a spike in loan requests from WBE totaling nearly $5MM in capital. As the percentage of WBE grows compared to all businesses, the need for accessible capital continues to increase. Nationwide, the number of WBEs has increased at a rate nearly 4 times that of their male counterparts, yet they have not experienced a comparable increase in receipts.