WOMEN IN BUSINESS ACADEMY 2020 - LEAD YOUR LIFE. LEAD YOUR SUCCESS.
Description
CALLING WOMEN IN BUSINESS,
WOMEN AT WORK
AND WOMEN ENTREPRENEURS!


YOU ARE a woman who DEEPLY cares about creating and living success in all areas of your life, not just in business!
And you want to have fun too!


You know deep down, you're meant for more.
You want to earn more, live more, experience more and increase your impact. You're committed to living a life of abundance, joy, love and fulfillment. You know you deserve it and you are ready to step up more than ever!
Let me put it this way.
Think of YOUR HAPPINESS as being NON-NEGOTIABLE.


Learn more http://bernadettemcburnie.com/women-business-academy/
Let's do this together!
This is an invitation to women everywhere who believe they have more to say, more to give, more to contribute. And they are willing to stand up for themselves.
All great journey starts in the inside, so open up to your woman potential. Gain the self-confidence and clarity on how to have financial breakthroughs. To create the life and success that you desire, you must acquire the mindset that will support your goals, shift your paradigms and develop new behaviors.
FIND YOUR VOICE. FIND YOUR POWER!
At the Academy you will learn how to
Embrace the 3 critical stages to manifest the life and success that you want

Overcome your fears and become unstoppable

Quiet the chaos, be more productive and restore your sanity

Overcome money blocks and be paid what you're worth

Put yourself first without the guilt. You matter!


Schedule for the Academy:
Friday 2/21/20 2pm-6pm
Saturday 2/22/2020 9am - 5pm
Here's what this is about…
What makes some women so confident, so completely comfortable in their skin and radiate such positive, charismatic energy? What is it that make them so successful, while others struggle?
I learned that it really comes down to one incredibly simple thing… They own who they are!
When you learn to master your mind, your body,
your ability to accomplish things,
and your ability to influence others,
your success will be amplified in all areas of your life.
To build the life and success you want to live, you must be incredibly conscious of the choices you make. The ideal life you visualize serves as a compass that keeps choices oriented toward an end goal, or a lens through which to make all decisions.
When you recognize that your individual choices shape your life, you start to hone in on what you truly want and eliminate the distractions that pull you off course.


Be bold. Be Confident. Be YOU!
Take a step towards the future that you want!
Let's have as many of us come together, grow together and support each other.
Think about all the women in your life who you love and care about – friends, colleagues, family – who need to be at the Academy.
BRING THEM WITH YOU!
Show your brilliance. YOU deserve it!
And frankly, our families, our community, our world needs us!
We are going to rock and do some fabulous work together!

I am so excited to be with you at the Annual Women in Business Academy and I can't wait to meet you!
Bernadette McBurnie
SPEAKER. SUCCESS COACH. ENTREPRENEUR.
SUCCESS STORIES
"Running my own consulting practice is very different than being in higher management in hospital. I needed a coach who could challenge and support me. Bernadette provides me constructive feedback, tools and strategy, and empowering me to accelerate results and take my business to higher level of success."
Pamela Frazier, RN & Healthcare Consulting
"Coaching with Bernadette has allowed me to identify and remove the roadblocks that have been slowing down my success. I have acquire new positive habits and shifted behaviors, raising my level of confidence and effectiveness. Bernadette is a powerful coach and I highly recommend working with her."
Sandra Lopez, Realtor
"Investing in myself and working with Bernadette has been one of the best decisions that I 've made. Her guidance and patience have helped me grow. The tools and techniques provided through her coaching are allowing me to strive, be more focused and productive. "
Kristine Perdomo, Corporate staff
Visit www.BernadetteMcBurnie.com

and learn more about Bernadette's Success Coaching, Programs and Courses.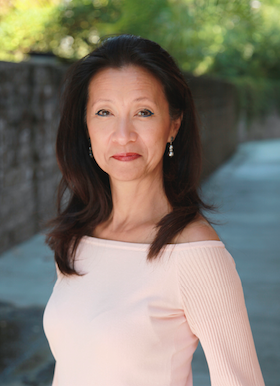 with Bernadette McBurnie
Success Coach. Entrepreneur. Speaker
With her Success Coaching, Bernadette's clients acquire a deep understanding of how to focus on the essential, how to identify, manage and overcome challenges, and how to create victories, big and small, while enjoying the journey of personal and professional growth.
Visit www.BernadetteMcBurnie.com
and learn more about Bernadette's Success Coaching, Programs and Courses.


Bernadette's background and experience:
15 years Coaching Women in Business, Entrepreneursand Professionals
19 years as a Entrepreneur running an International Health Network from home
Stay-at-home mom
16 years in Corporate Management with large multinational corporations in the Cosmetic and Banking sector, and an international career in Europe, Asia and North America