Description
We need your support in a very small way. By taking this flyer in with you to the Texas Roadhouse on 10.26 between the hours of 4-6 you can help us out tremendously. Please email us at womenbloominc@gmail.com for a PDF or Word version of the flyer.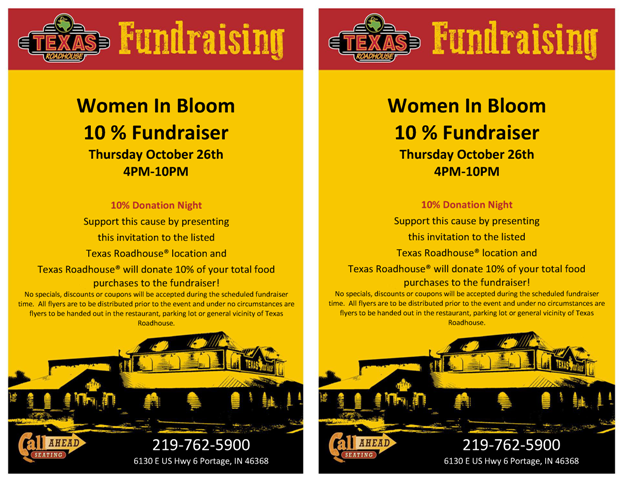 Ten-percent (10%) of very meal will be given back to Women in Bloom. Please consider a night out for a cause.

Texas Roadhouse serves handcut steaks, great sides and appetizers, plus a frozen Sangria-Margarita concoction that is delicious...not to mention the homemade rolls with cinnamon butter. Is your mouth drooling?

Follow your nose to Texas Roadhouseo on 10.26 and support female veterans, young female careerists, and under-resourced women.