Description
Interested in augmented or virtual reality, artificial intelligence, and machine learning?
Join us for an evening of networking, product demos and lighting talks from women working in AR/VR/AI/ML at the beautiful offices of Drone Deploy.
Open to women and men of all professional backgrounds.
TOPICS AND SPEAKERS
The Future of Work
Laura Montoya, Founder and Executive Director at Accel.AI
Emerging Trends in AR, VR, MR and XR
Alicia Luchetti, Director at Quid
VR Impact on Implicit Bias
Clorama Dorvilias, UX Research & Designer - '17 Fellow at Code for America and '17 Oculus VR Launch Pad Fellow at Oculus VR
Combining VR and Neuroscience: this is your brain on virtual reality
Sarah Hashkes, Co-founder of Virtual Bytes
Using VR to foster gender diversity with UTURN
Nathalie Mathe, Creative Director and Founder of NativeVR
VR DEMOS
Virtual Bytes is an education, research and art collective. They aim to showcase how combining VR tech and neuroscience knowledge can influence our lives.
They will be bringing you a series of VR demos that hack the mind-body connection with a set up of an Oculus/Vive/Samsung gear for demos.
by NativeVR

NativeVR is a VR studio in the Bay Area that produced UTURN, a ground breaking VR experience that raises awareness on gender issues in tech for both men and women. It uses parallel storytelling and directional audio to let the viewer experience the story from a male or female point of view.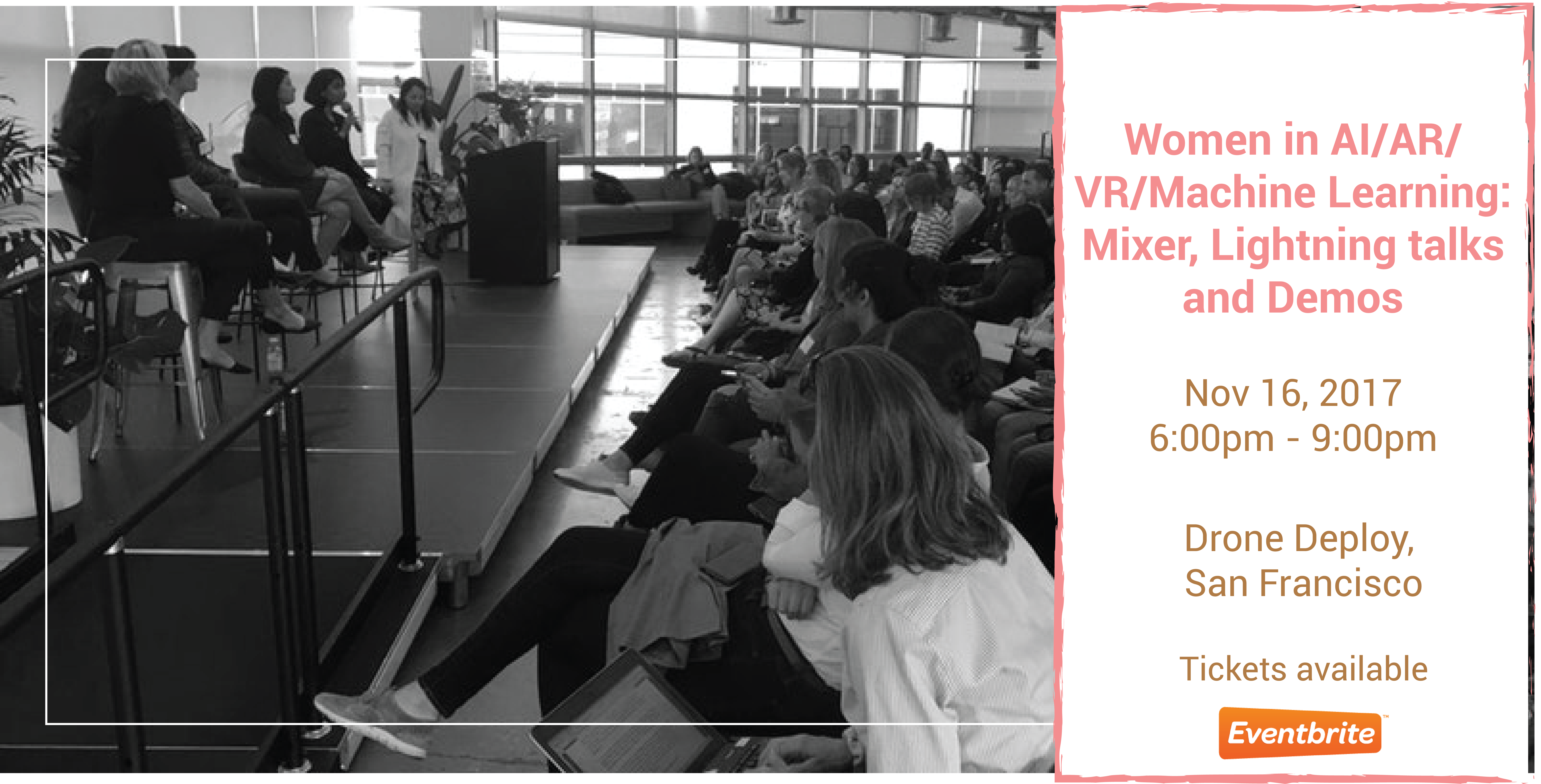 Agenda
6:00pm - 6:15pm: Registration, Networking, VR Demos and refreshments
6:15pm - 8:20pm: Introductions, Lightning Talks and Q&A
8:20pm - 8:40pm: Networking & VR Demos contd.
Venue Sponsor
At DroneDeploy, the mission is to make the skies open and accessible for everyone. Trusted by users across a variety of industries, they are transforming how businesses collect, manage, and interpret drone data. Their user-friendly platform makes it possible for companies of any size to improve their workflows through scalable image processing, data storage, and real-time sharable drone maps and 3D models.
DroneDeploy is unifying the commercial drone industry under one roof by providing the platform to connect developers, hardware partners, and pilots with powerful tools to integrate aerial data into day-to-day operations.
*Photo credit: André Pennycooke | @pennycooke