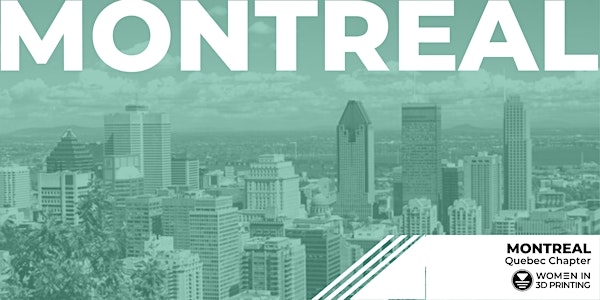 Women in 3D Printing, Montreal Chapter, Webinar
Join us for a webinar talk by Dr. Mihaela Vlasea about her achievements and on-going research in the field of additive manufacturing.
About this event
Dr. Vlasea is an Associate Professor at the University of Waterloo, Mechanical and Mechatronics Engineering Department and the Research Co-Director of the Multi-Scale Additive Manufacturing Laboratory. Her research focuses on innovative design, process optimization and adoption of new materials for powder bed fusion and powder bed binder jetting additive manufacturing processes.
If you are a 3D printing enthusiast, work in the domain, or have been looking for the perfect opportunity to learn more about this new and upcoming technology, you are all welcome to join events organised by Wi3DP for the additive community in and around Montreal. Don't forget to register!