About this Event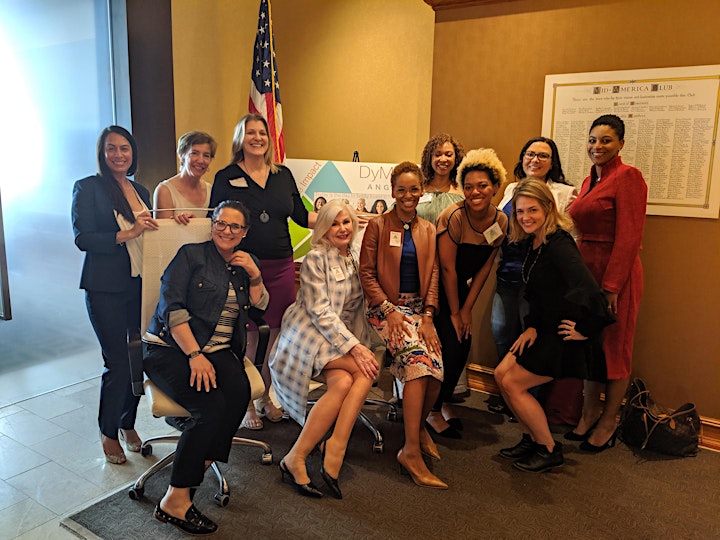 The Time To Invest In Female Founders, Is Now
Give a woman a fish and she eats for a day. Teach a woman to fish and she eats for a lifetime. And when one woman teaches another and another and another to fish, we all eat and the world changes exponentially. - Carolyn Jean The Option Queen
Women currently receive less than 3% of all funding, this has to stop NOW! It will change when women vote their money and are able to sit on the other side of the table to invest their money in HER.
DyMynd Angels is hosting 60 - 90 minute lunches on April 17th, May 20th, June 19th, July 17th, August 20th, September 18th, October 21st and November 20th ! We have a different badass speaker or speakers at each luncheon. You will be introduce to and learn from the Women within the Entrepreneurial Ecosystem, the Entrepreneurs and the women who make the funding decisions.
Kristi Zuhlke the CEO and cofounder of KnowledgeHound. Kristi has an incredibly inspiring story going from Fortune 500 employee to starting a company that now has companies like Google as their client. Her story as a founder is also very interesting because she is a non-technical founder. So for those of you that may want to start a company or side project but have little technical skills, she's going to tell us exactly how she started a tech company not once, but twice as a non-technical founder.
This is an evolution of Angel Investing by women and for women. As a special treat we will be hearing from key leaders from the DyMynd Angel partners.
The Angel Evolution Is About:
Other DyMynd & DyMynd Angel Educational Events for Your Financial Empowerment

At DyMynd Angels we are creating a world in which women can invest in women.
Women invest differently than men and we embrace it! When thinking of angel initiatives, most think of being an Angel Investor. Angel Investors are accredited investors within a traditional angel network who invest in early stage start-ups. Women do not often see themselves as traditional Angel Investors. In fact, they see angel investing as a "boy's club."
At DyMynd Angels we are creating a new table for Female Funders. We are not sitting at the boys table anymore. We have remodeled their table long enough. We have created new legs, extended it, and added new chairs and still there is not enough room for women to sit down with Clarity, Comfort, and Confidence. Simply put, it is time to evolve the game, all together.