Description
Join us for an important Women's History Month event highlighting DAI's most recent seminal studies led by researchers at the University of Texas at Arlington exploring the options counseling experiences of women who relinquished their parental rights to adoption.

For far too long, the experiences of expectant parents and first/birth parents have not been fully understood or taken into consideration in adoption practice and policy. Hosted by DAI Chief Executive April Dinwoodie and Program Director Kimberly Paglino, and in collaboration with the Silberman School of Social work at Hunter College, "Women, Family and Adoption: Reclaiming our Narrative," will explore DAI's research followed by a dynamic panel discussion with two first/birth mothers and an adoptive mother reflecting on their experiences both personal and professional.
Meet our panelists:
Leslie Pate Mackinnon, L.C.S.W., has maintained a private psychotherapy practice for four decades. She is in private practice in Atlanta, GA, where she works with individuals, families and groups. Drawn to the field by placing her two firstborn sons for adoption when she was a teenager, her passion today is to educate as many therapists as possible before she drops. Mackinnon, an expert on the complex issues encountered by these modern families, speaks nationally and internationally, and is especially committed to educating the psychotherapeutic community about adoption and donor issues. She currently serves on DAI's Board of Directors.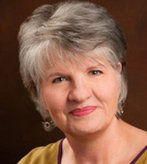 Brina Collins is a first mother in an open domestic infant adoption. She contributes to the blog, Reflections of a Birth Mother, and writes as a guest blogger for a variety of other sources. She currently focuses much of her adoption activism on bringing light to the issues in current domestic infant adoptions, as well as consulting with adoptive parents on building and maintaining open adoptions with their child's first family. She also runs an online support group for other first parents seeking community.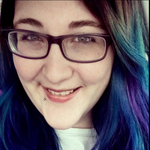 Sheila Anderson has 50 years of experience as a champion of children and families. She frequently writes and speaks about the amazing strengths she witnessed in these families. In addition to a lifelong professional commitment to child and family advocacy, Anderson is the proud mother of 12. Three children joined their family by birth and nine joined through adoption, foster care, guardianship and informal arrangements. She is now the doting grandmother to 15 grandchildren plus five other little ones who claim her as "Nana Sheila." With children and grandchildren from France to Hawaii, she has always actively sought and maintained relationships with her children's other families.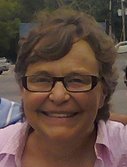 We look forward to discussing what is needed today to ensure that all women in the extended family of adoption are treated ethically, with dignity and respect, and to begin to outline a new framework where all expectant parents are empowered to own their experience and gain access to the necessary services and resources to build strong families.