Women Entrepreneurs Org February 2020: Recruit For Growth!
Description
WEO Meeting February 19, 2020
The Women Entrepreneurs Organization of SW Washington offers a delightful evening of connection, education, and support for women entrepreneurs and executives. You own your own business, but at WEO you are not alone in your business.
Attract & Hire the Talent You Need to Scale
Raine will share actionable strategies, resources and tools to attract the talent you need, increase your employment brand and grow your company.
Learn effective methods to drive communication, set expectations, and increase engagement to create a superb candidate experience, while elevating your brand.
What you need to know about recruiting in today's market.

Amplify and drive an effective hiring strategy.

How to become a desired employer.

Compliance requirements – Do's & Don'ts
Raine & Richeal are the two power-house female entrepreneurs behind R2R who have set out to disrupt the recruiting industry. Embodying over 20 years of corporate recruiting experience they have helped hundreds of companies in the PNW hire talent and build out hiring processes. Hiring can make or break a company's success; getting it right is critical.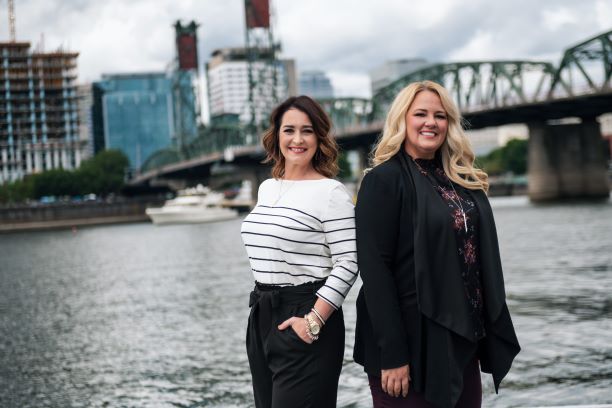 Sponsors:
Featured Guests:
We are delighted to have the YWCA as our visitors, informing us about their programs and receiveing our donation from recent fundraising efforts
We also will be hosting Neve from Girl Scout troop 10167. Neve will be learning about entrepreneurship and have cookes available for purchse!
Meeting Agenda
Networking/Sponsor Tables begin at 5:30 pm
Dinner at 6:00 pm
Table talk covering issues of the day until 7:15 pm
Keynote Speaker from 7:15 - 8:00 pm
Meeting ends at 8:30
Ticket includes buffet, dessert, coffee, tea, tax & tip.
The Women Entrepreneurs Organization of Southwest Washington is an association of women business owners and executives who meet the third Wednesday of each month to share knowledge, to network and to support one another in professional endeavors. Visit www.WEO.rocks for more info.