Description
Are you starting a business and need support, advice, or simply want to meet and be inspired by other women entrepreneurs?
Join us for an evening of mingling, storytelling, and networking with inspiring women entrepreneurs!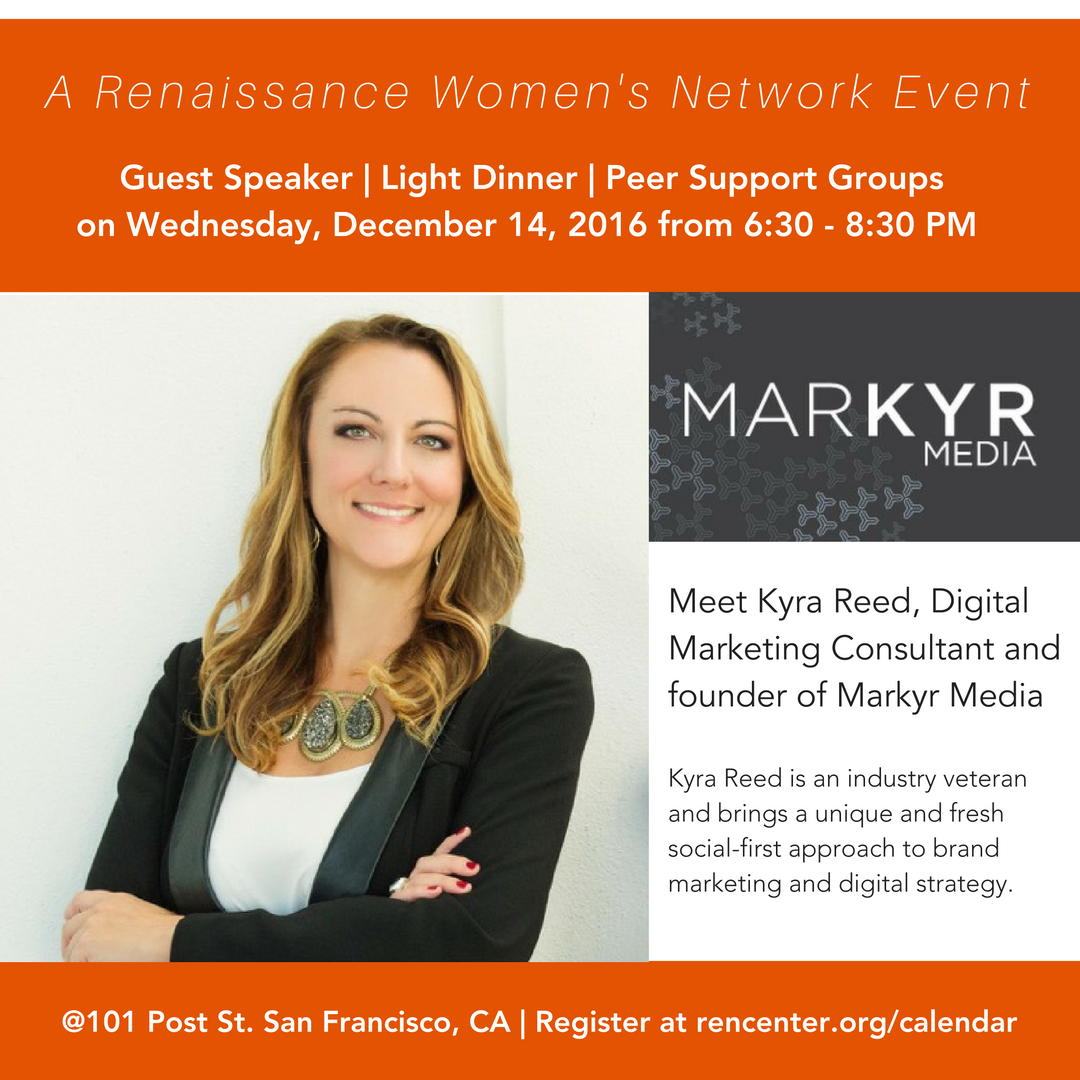 This month's guest speaker is Kyra Reed, founder of Markyr Digital.
Kyra Reed is an industry veteran and brings a unique and fresh social-first approach to brand marketing and digital strategy. Prior to co-founding [made to order], she spent 15 years working with dozens of companies of all sizes ranging from traditional to social marketing, including start-ups, mid-size businesses and well-known events such as the Monterey Pop Festival.
For her work spearheading the revitalization of the iconic Roxy Theater and Sunset Strip in Los Angeles entertainment district, she was named a 'Social Media Pioneer,' by Entrepreneur Magazine. In this role, she has one of the most prominent social media case studies to date.
Reed is the author of Blog 101, a beginner's guide to blogging and a contributor to The Power of Real-Time Social Media Marketing by Beverly Macy. She has guest-lectured at UCLA and USC and has spoken at a number of conferences, including Digital Music Forum West, Blog World, ASCAP Expos and SXSW. Her work has been featured in top tier media outlets including TechCrunch, The New York Times and NPR.
Cost: $15.00 for single event. Light dinner provided.
Please RSVP on our website to reserve your spot.

For questions, please email Kareen, Renaissance Program Coordinator at kboncales@rencenter.org