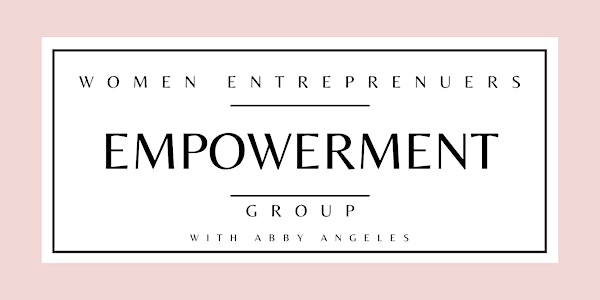 Women Entrepreneur Empowerment Group
Welcome to the support group women entrepreneurs have been looking for!
About this event
Hello ladies!
If you're a young entrepreneur, you know the rollercoaster entrepreneurship can bring! From the joyous moments, to the "WTF am i doing?" ones, having a support system and being around other women who are experiencing similar pains can help you to get out of the dark moments and help you reach your goals quicker!
My goal with creating this group is to support and uplift each other, brainstorm new ideas, hold each other accountable and give tough love when needed.
Bring your favorite morning drink and join this weeks discussion, we'll talk about current obstacles we're experiencing, we'll celebrate our wins, give an outsider's perspective, motivate and encourage each other.
You don't have to pursue your entrepreneurship journey alone, trust me, you are not the only one who's struggling, who's questioning and doubting herself, wanting to throw in the towel, thinks it's taking too long, "am I even cut out for this?"
We're here to show you you're not alone.
We will meet for coffee weekly, come join us!