Women Empowerment Experience Weekend Retreat
Description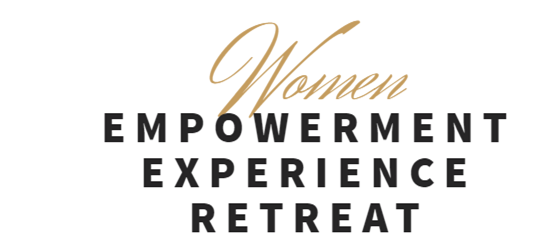 Forever Free Fitness presents..."Women Empowerment Experience retreat"
A holistic retreat that help will change your life.
When life is busy, or your energy is focused on everyone else(work,school, family), it's all too easy to find yourself off balance, not paying enough attention to important areas of our life and focusing on YOU!! No matter where you are on your journey this event is designed to give you the tools you need to elevate your business, your personal goal.
While you need to have drive and focus, if your going to get things done, taking this too far can lead to frustration and intense stress.
This amazing two fun-filled days & three nights of Empowerment~Inspiration~Motivations~Educations~Networking~Entertainment will help bring BALANCE to one's life.
*
With Special Guest:
Keynote speaker: Charles Bond, who will help you cultivate your Calling * Uniqueness* Purpose
Tyus Nedd : Executive Dream Coach, who will help you "Unveil YOUR Hidden Treasure"
RN Lori Lindsey: "Your Wellnes Navigator" Coaching you back into a Well Balanced life... "It's more than just pounds"
Dr. Latrice Snodgrass: Director of Operation for ~" What's your Health Worth...The cost of poor health'
Mr. Keith Johnson: Money Coach "Invest In YOU?" Unveiling the Value of Self Investment"
Angela Cauley, CEO Co-FounderCoalescence LLC: Food Science specialist "Getting Back to Basic...Nutrition 101"
Tracey Sigers: " The New You...Revealed"
Nurse Tonya Nanthavong: National Certified Life and Health Coach
This venue will be held at the beautiful Crowne Plaza Hotel in Worthington on Friday Sept.29th thru Oct 1, 2017.
Entertainment: By Columbus Finest:
Crystal Boyce & Leap of Faith Dancers
Hip Hop Fitness~ Mike Nicholson
Trap/Flex Yoga: Mea Thomas
Songstress: Tomi Jones
Comedy: Nicole " Lady "Extreme" Carter
SPACE IS LIMITED~Reserve your space today.
*
Friday Evening:
Meet and Greet reception~ Exquiste Gift Bags~Music~Games~Network~ Line Dancing~ Adult Atmosphere.
*
Saturday: Full Eloborate Breakfast~ Hip Hop Fitness~Flex Yoga~Educational & Motivational~Inspirational Breakout Sessions~ Wellness Bar~Glam Photos~ Vendors.
*
Saturday night~Dress to Impress for an exquisest night of Dinner, Live Music, Comedy and Special guest Life Confidence Life Coach Charles Bond.

***Special Discounted rates based on double occupancy*** Includes Breakfast~Lunch~Dinner
$125 deposit ~Non- refundable~ Monthly payment, due by the 5th day of each month, PAID IN FULL BY Sept15, 2017.
WE Day Experience which includes everything but the overnight retreat...is only $125,plus tax.
WE Dinner Gala: Only $55, plus tax.
Date and Time
Location
Crowne Plaza Columbus North - Worthington
6500 Doubletree Avenue
Columbus, OH 43229