Description
An interactive workshop for Women Serious about Their Business!
Listen to the Reviews from our Last workshop session: HERE and HERE
Are you looking to start a side/full venture and want to start it right?

Are you already in business and need tangible resources and an action plan to take it to the next strategic level?

Do you have business questions and you need answers?- Tax, Legal, PR, Branding, Client acquisition/retention and more?

Are you looking to network and connect with successful female entrepreneurs?
Then this workshop is for you.
Women Do It Afraid 'Business Style' is not a place of talk but of action. It is a time of learning where we come with our tools ready to work acquiring tangible skills that will set you up for success as women entrepreneurs as we build businesses that sustain itself.

---
Workshop Schedule
Panel + Classes// Speakers
Workshop Sessions - Highlights:
Goal setting workshop (workbook included)

Navigating Legal strategies and systems for your business

Legal must-knows when starting a business (Pitfalls to avoid that can destroy a business before it even gets off the ground)

Female entrepreneurs' panel

Questions/Answers and Networking

And MORE
---
Meet The Speakers:
Clarissa Sparks is a Certified Personal & Executive Coach, author, trainer, and founder of The She Sparks Agency - Branding for Startups. A community where entrepreneurs are empowered to discover their passion and purpose through a greater understanding of their brand.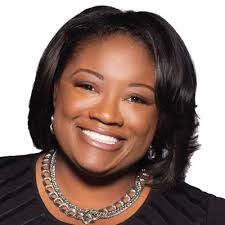 Clarissa has a proven record of developing high-quality training programs for purpose-driven women. She delivers workshops, events, and coaching programs that help professionals and startups achieve measurable results through strategic development, effective goal setting, and branding solutions.
Clarissa is the first place winner of the 2017 InnovateHER: SBA Innovating For Women Business Challenge for the Georgia Regional level. As a lifelong learner, Clarissa has attended workshops, seminars, and continuing education courses at the University of Pennsylvania Wharton School of Business.
Sparks has been featured in national media including Huffington Post, Essence Magazine. She founded a non-profit T.R.E.E.S (Together Reaching & Empowering Entrepreneurs Success). For More, click HERE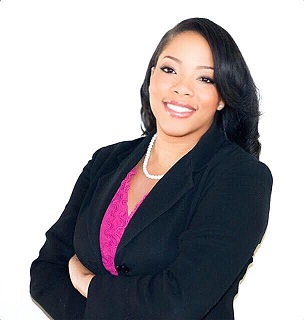 Attorney Nicole Page Theodore is a co-founding partner of The Law Firm of Theodore & Robinson, LLC and is a Business Attorney For Entrepreneurs who is all about educating entrepreneurs on avoiding the pitfalls that can destroy their business before it even gets off the ground.

After three years spent working in the court system, Attorney Theodore then followed her dream of attending law school, where she was hand-selected as a faculty research assistant during her first year.
While in law school, she also completed an externship at the Fulton County Public Defender's Office, representing indigent clients under Georgia's Third Year Practice Act in Fulton County Superior Court. She also served as a general member, Treasurer, and ultimately as President of Atlanta's John Marshall Law School's Chapter of the Black Law Students Association.
In 2010, attorney Theodore earned her Juris Doctorate degree from Atlanta's John Marshall Law School in 2010. She was admitted to practice law in the State of Georgia in 2011, and in the United States Federal District Court for the Northern District of Georgia in 2012.
If you are attending, come with your business tools- Laptop, Business cards, etc
Please follow @womendoingitafraid on Instagram for updates and speaker announcements.