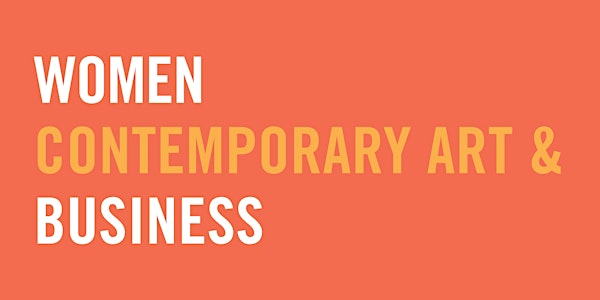 Women, Contemporary Art, and Business Panel Discussion
"Women, Contemporary Art, and Business" featuring talks by artists, curators, and directors, followed by a panel discussion.
When and where
Location
Klarman Hall, Harvard Business School Batten Way Boston, MA 02163 United States
About this event
Organized in conjunction with the 2019-2020 exhibition supported by the C. Ludens Ringnes Sculpture Collection at Harvard Business School, the panel discussion "Women, Contemporary Art, and Business" will feature:
Bharti Kher, Artist
Ina Johannesen Dibley, CEO Ekebergparken/C. Ludens Ringnes Foundation, Oslo, Norway
Nora Lawrence, Senior Curator Storm King Art Center, New Windsor, NY
The panel discussion will explore a range of topics including public art and sculpture; the role of women artists, curators, and directors in the global contemporary art world; and the current art market.
The panel will be moderated by Jill Avery, Senior Lecturer, Harvard Business School and President of the Board of Trustees at the Museum of Fine Arts, Boston.
Event organized by the HBS Art Program and HBS Connects and supported by the C. Ludens Ringnes Sculpture Fund
This event is free and open to the Harvard community. Partners and friends of Harvard/Allston and Boston are welcome. Registration is required.
Parking is complimentary at the Harvard Business School Surface Lot, located off of Batten way, near Spangler Center, map and directions below. If using GPS the best address is 117 Western Avenue, Allston, MA
https://www.hbs.edu/maps/
Accessibility:
Harvard University encourages persons with disabilities to participate in its programs and activities. If you anticipate needing any type of accommodation or have any questions about the physical access provided, please let us know by contacting: connects@hbs.edu
About the speakers:
Jill Avery is a Senior Lecturer in the marketing unit at Harvard Business School. She is an authority on brand management, customer relationship management (CRM), and digital marketing. She remains close to practice by serving as a board member, consultant, educator, and advisor to companies and arts and cultural organizations. She is currently the President of the Board of Trustees at the Museum of Fine Arts, Boston and an avid arts enthusiast.
Bharti Kher was born in 1969 in London, England and has lived in New Delhi, India, since 1993. She studied painting, graduating in 1991 from Newcastle Polytechnic. Kher's practice is radically heterogeneous, encompassing painting, sculpture and installation. Overarching themes within her work include the notion of the self as a multiple and its interlocking relationships between man, animal and associated notions of hybridity. She manages to link abstraction and figuration through her practice and exploits the drama inherent in objects, tapping into mythologies and the numerous diverse associations a thing or place can bring. Bharti Kher's art gives form to quotidian life and its daily rituals in a way that reassesses and transforms their meaning to varied an air of magical realism. Her use of found objects is informed by her own position as an artist located between geographic and social milieu. Her way of working is exploratory: surveying, looking, collecting, and transforming as she repositions the viewer's relationship with the object and initiates a dialogue between metaphysical and material pursuits. Kher's work has been the subject of numerous solo exhibitions and has been included in scores of group exhibitions at museums and galleries worldwide. Recent solo presentations include: A Wonderful Anarchy, Hauser & Wirth Somerset, Bruton, UK (2019); Chimeras, Kunsthaus Centre d'art Pasquart, Biel, Switzerland (2018); Dark Matter, Museum Frieder Burda, Berlin, Germany (2017); Matter, Vancouver Art Gallery, Vancouver, BC (2016); Recent group exhibitions include: In the Company of Artists, 25 Years of Artists-In-Residence, Isabella Stewart Gardner Museum, Boston, MA (2019); Facing India, Kunstmuseum Wolfsburg, Wolfsburg, Germany (2018); Like Life: Sculpture, Color and the Body (1300-Now), The Metropolitan Museum, New York, NY (2018).
Ina Johannesen Dibley is CEO of Ekebergparken and C. Ludens Ringnes Foundation, Oslo, Norway. She has worked with both public art institutions, such as the National Gallery of Norway and the American Pavilion of La Biennale di Venezia, and private collections including the Peggy Guggenheim Collection and the Kistefos Museum outside of Oslo. She has years of experience as a trusted art dealer, gallery curator, and writer, with special emphasis on the art of Edvard Munch. Among her publications is Edvard Munch: 50 Graphic Works from the Gundersen Collection (2010). In 2010, she was invited by Christian Ringnes to oversee the development of the art program for Ekebergparken, and in 2011 she became the CEO. The park has since become one of the world's most significant sculpture parks. Shortly after its opening to the public in 2013, Ekebergparken was named "One of the Top Five Sculpture Parks in the World" by the Wall Street Journal. Ina J. Dibley holds a Bachelor of Science and Master of Letters in art from University of St. Andrews.
Nora Lawrence is Senior Curator at Storm King Art Center. Since joining the Art Center in 2011, Lawrence founded a yearly exhibition program devoted to emerging and mid-career artists (Outlooks), and created a partnership between Storm King and The Shandaken Project that established Storm King's first-ever artist residency. She has organized and co-organized exhibitions for Storm King, including Indicators: Artists on Climate Change (2018); Outlooks: Elaine Cameron-Weir (2018); David Smith: The White Sculptures (2017); Lynda Benglis: Water Sources (2015); Outlooks: Virginia Overton (2014); and Storm King's 2012 exhibition, Light and Landscape, which was a finalist for the International Association of Art Critics award for Best Project in a Public Space. Lawrence has authored and co-authored several publications, including Indicators: Artists on Climate Change (2018); David Smith: The White Sculptures (2017); Lynda Benglis: Water Sources (2015); and contributed an essay to the award-winning MoMA volume The Modern Woman (2010). She has taught courses at MoMA, the School of Visual Arts, and the University of Southern California. She holds a degree from Pomona College, an MA in art history from the University of Southern California, and a Master of Philosophy degree from The Graduate Center, City University of New York.