Event Information
Location
IDEO
Pier 28
San Francisco, CA 94105
Description
Women CEOs in Silicon Valley Panel @ IDEO
The number of women CEOs in the Fortune 500 has been rising steadily since 1998. Back then, there were there were two. Today, there are now 27 women in the top slot of an S&P 500 company, an all-time high. Tech startups have also seen a big increase of women founders, executives, and CEOs since 2009.
On this panel, hear women CEOs from top Silicon Valley startups share their struggles and successes. Come and learn from their achievements, be inspired by their stories, and network with other like-minded professionals.
All sales are final. No refunds. Read our privacy policy here.
Speakers: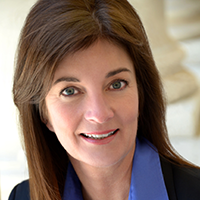 Erica Rogers, President and CEO, Silk Road Medical
Erica Rogers is the President and CEO of Silk Road Medical. Prior to Silk Road Medical, Erica was the COO of Medicines360, a non-profit pharmaceutical company developing drugs and devices for women. Erica was the founder and CEO of Allux Medical, as well as the co-founder of Visiogen, which was acquired by Abbott Medical Optics in 2009. Erica spent over 12 years at Boston Scientific, in sales and marketing positions. She began her career in pharmaceutical sales after receiving a B.S. in zoology from San Diego State University. Erica holds five issued and 15 pending US patents in medical devices and nanotechnology.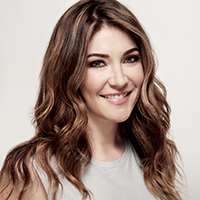 Melody McCloskey, Co-Founder and CEO, StyleSeat
Melody McCloskey is the co-founder and CEO of StyleSeat, the leading destination for booking beauty and wellness appointments. McCloskey co- founded StyleSeat in 2011 to simplify the process of booking beauty appointments. With StyleSeat, industry experts are provided a place to showcase their work, connect with clients, and build their business while clients can discover new services and providers and book appointments on the go.Prior to developing StyleSeat, McCloskey led digital distribution at Current TV, where she met developer Dan Levine. Today, the platform has powered over 50M appointments in over 16,000 US cities and has powered over $3 billion in appointments. High profile investors of StyleSeat include Ashton Kutcher, Sophia Bush, Guy Oseary and Uber CEO Co-founder Travis Kalanick.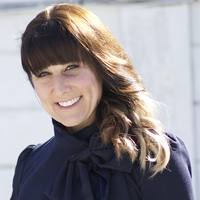 Amanda Kahlow, Founder & CEO, 6sense
Amanda is passionate about bringing the power of predictive marketing and sales intelligence to B2B enterprise and mid-market companies. Amanda makes 6sense customers' needs a priority, applying her proven aptitude for relationship building and sales. Prior to 6sense, Amanda spent 14 years as the CEO and founder of CI Insights, a big-data services company that used multichannel analytics to help enterprise companies generate hundreds of millions in net-new business. The ultimate optimist, Amanda is focused on giving back to the community. An advisor to the organization, Girl Rising, Amanda is committed to their mission to educate girls in developing countries as a way to build thriving, prosperous, healthy communities and effect positive social change.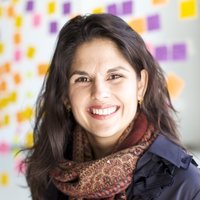 Monisha Perkash, CEO and Co-founder, Lumo Bodytech
Monisha Perkash is an entrepreneur with experience building companies, managing cross-functional teams, and creating a strong culture. She enjoys using her business and leadership skills to bring success to innovative companies and to create a positive impact in the world. As CEO and Co-founder at Lumo Bodytech, Monisha champions the vision to unlock the body's full potential and improve human movement. Lumo is a motion science company that combines sensor data and advanced algorithms to optimize movement for better health, performance, and injury prevention. Their consumer products Lumo Lift and Lumo Run are built on the Lumo MotionScience Platform which is also available to B2B partners to co-brand or build entirely new products. Monisha previously served as CEO and Co-Founder of TuitionCoach (acquired by SimpleTuition in 2009), where she oversaw the financing, launch, and general management of the start-up. After the acquisition, she stayed on with SimpleTuition as VP Products. Monisha has an MBA from Stanford and a BA from Yale.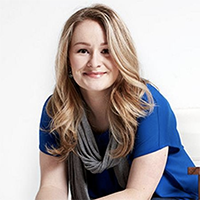 Kate Kendall, Founder and CEO at CloudPeeps
Kate Kendall is a San Francisco-based, British-Australian entrepreneur and writer. She's the founder and CEO of CloudPeeps – a marketplace, platform and community to discover the best freelance talent and jobs. She also created the Freelance Friday global coworking community and The Fetch professional event discovery guide. She regularly speaks about the future of work, the freelance economy, female-founded companies, and the evolution of marketing. Her work has been featured in Quartz, BuzzFeed, The Next Web, The Australian, the ABC, Marie Claire, and Lifehacker, and she was named The Most Influential Australian Entrepreneur on Twitter by Smart Company.
Moderator: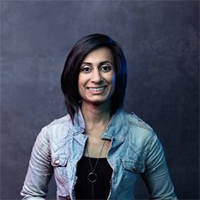 Shaherose Charania, Product Strategist, 23 Design / Advisor, Republic / Co-Founder, Women 2.0
Shaherose Charania is a Product Strategist with 23 Design, working to solve business problems through design and is an active Advisor to Republic.co (an AngelList sister company). Previously, she was the Co-Founder and CEO of Women 2.0, the leading brand for the next generation of technology leaders and launched Founder Labs a pioneering incubator that focused on inclusion, and created one of the first "founder boot camps". The top 30% of companies from Women 2.0 programs and Founder Labs have collectively raised over $100MM to date. She started her career in Silicon Valley as Product Manager and Product Marketer working for a variety of startups including JAJAH (acquired by Telefonica), Ribbit (acquired by British Telecom) and Talenthouse. She sits on the Board of Directors for Good World Solutions. Shaherose received her B.A. in Business Administration from the University of Western Ontario's Richard Ivey School of Business.
Agenda:
6:00 p.m. to 6:30 p.m. Networking and refreshments

6:30 p.m. to 7:30 p.m. Panel discussion
7:30 p.m. to 8:30 p.m. Wrap up and meet the speakers
Venue Sponsor:
IDEO, 501 The Embarcadero, Pier 28 Annex, San Francisco, CA 94105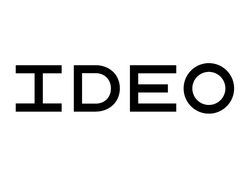 Read our terms and conditions here.
Date and time
Location
IDEO
Pier 28
San Francisco, CA 94105