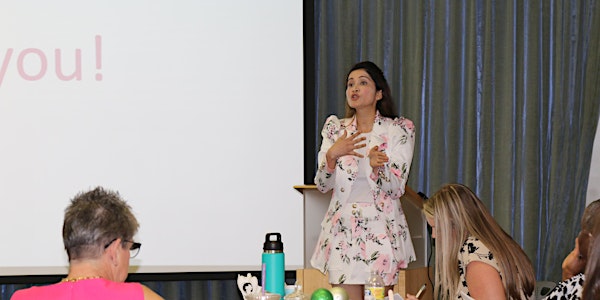 Women Business Owner Pitch Opportunity -- GET REAL: Glass Floor Network
Learn. Pitch. Grow.
When and where
Location
Northeast Indiana Innovation Center 3201 Stellhorn Road Fort Wayne, IN 46815
About this event
Overview:
You LEARN. You PITCH. You could receive a GIFT $100 from each attending woman.
The WEOC WBC trains women on the ins and outs of angel investing. These trainings occur quarterly and are called GET REAL: Glass Floor Network. These women LEARN, PRACTICE what they've learned by judging two pitches from women owned business, and then GIFT one of the businesses $100 .
If selected to pitch, you benefit from learning how to create and practice your pitch, could win the $100 from each woman in attendance, and gain access to attendee's social capital.
What to expect:
The Day of–
20 minutes learning how to invest in small businesses
10 minutes pitching your business
10 minutes listening to the attendees discuss who they should choose to win their $100 gift
5 minute update from most recent winner – KPIs, Did, Doing, Help from group
TOAST to creating our vision of women confidently investing in business at the same frequency and return as men
Why it matters:
 Fewer women invest because no one talks to them about investing. This hurts women's total wealth over time, thereby exacerbating the gender wealth gap.
 In 2019, less than 3% of all VC investment went to women-led companies, and only 1/5th of U.S. VC went to startups with at least one woman on the founder team.
 Women drive the world economy as we control $31.8 trillion in consumer spending. We need to learn to invest to change the landscape from "consumer spending" to "generational wealth".
 You have an opportunity at financial and social capital with no strings attached.. Lack of financial and social capitol is said to be the strongest reason why new businesses never get off the ground or fail within the first 3 years.