Description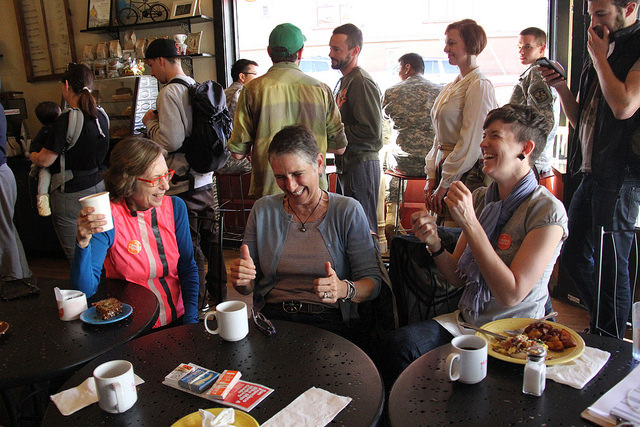 Join us for our Women Bike SF Coffee Club!
Our monthly Coffee Club is a perfect place to meet new people, talk bikes, share tips and caffeinate together. If you're new to riding or interested but haven't gotten rolling yet, this is a perfect place to find riding buddies and answer some of your questions about biking in SF.
Bring your ideas, questions and your friends. The more the merrier!
Women Bike SF is a SF Bicycle Coalition program that aims to encourage and inspire more women, trans* and female identified individuals to ride bikes with social events, rides and workshops.