WOMEN BEHIND THE BLUE "Public Safety Appreciation Brunch"
Description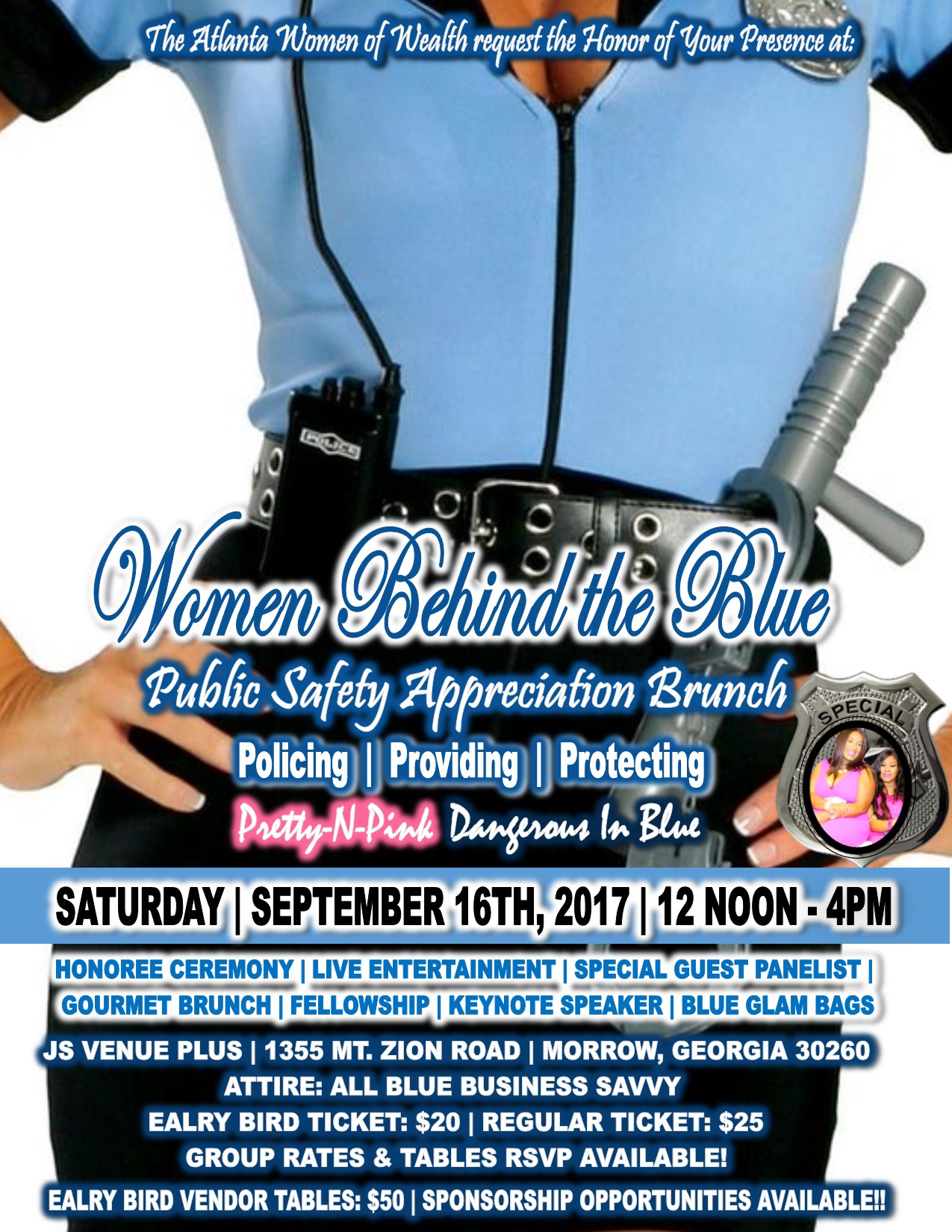 Everyday we have several women who are going above and beyond the call of duty fighting crimes and helping victims in our communities. These ladies work spans from senior command to the frontline, search and rescue to neighbourhood policing, criminal investigation to alcohol harm reduction, and even plainclothes tactical operations.
We wanted to take the opportunity to thank the local police, first responders, correctional officers, security guards, etc for the work they do on behalf of women and children. This event will provide a platform to honor the contributions of women within the lae enforcement and security sector. These ladies have shown professionalism, respect, integrity, dedication and excellence for their service, passion, and dedication to their communities.
There are so many women who has taken their committment and advocacy for the safety and well-being of women and children. This event is extremely important to us because we believe these women are worthy of this celebration outside of their job but within the community.