Description
Come and join Women Aware as we celebrate our 30th Anniversary Conference on September 21, 2017.
Our Theme this year is Laugh Your Pearls Off and we are excited to announce our keynote speaker will be Vicki Lawrence!!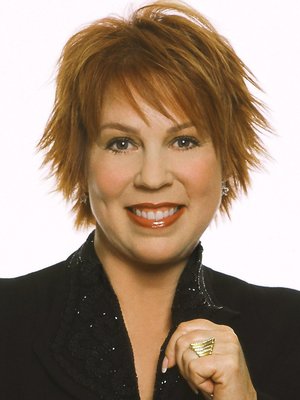 Multi-talented Vicki Lawrence was born in Inglewood, CA where she excelled in dancing & singing, was a cheerleader & was voted "Most Likely to Succeed" by her graduating class. From 1965-1967 Vicki sang with the Young Americans musical group and also appeared in the feature film "The Young Americans" which won an Academy Award for Best Documentary.
During her senior year of high school Vicki sent Carol Burnett a letter which included a local newspaper article mentioning their resemblance. Vicki invited Ms. Burnett to the local fire department's "Miss Fireball Contest" in which she was performing. Ms Burnett, looking for an actress to play her kid sister on her new variety series, contacted Vicki and made arrangements to come to the event. The rest is television history. "The Carol Burnett Show" premiered in the fall of 1967; the same year Vicki entered UCLA to study Theatre Arts. She spent eleven years with Carol, earning one Emmy Award and five Emmy nominations. After the Burnett show ended Vicki went on to star in her own TV series, "Mama's Family" with Ken Berry, Dorothy Lymna, Beverly Archer, and Allan Kayser. Vicki has two books out; her autobiography "Vicki, the True Adventures of Miss Fireball" and "Mama for President, Good Lord Why Not?"
In 1973 she received a gold record as a recording artist for the international hit single "The Night the Lights Went Out in Georgia." Vicki was the honorary head of the DARE program in Long Beach, CA for two years while her kids were still young and in school. Around that time she and her husband also became members of the Long Beach Police Officer's Association that raises money to protect widows and families of slain police officers. Her efforts to protect women's rights were recognized in 1988 when she was the first woman to be honored as "Person of the Year" by the Coalition of Labor Union Women. Shortly thereafter, Vicki became one of the few successful female game show hosts when she took on the daytime network version of "Win, Lose or Draw."
In 2002 Vicki launched her one woman show entitled "Vicki Lawrence and Mama, A Two Woman Show." It became so successful that she is currently on the road performing her 40th Anniversary Tour. She also travels the country speaking to women's organizations about her life & career, women's health, and being a woman in a man's world. All the while she approaches everything with her characteristic sense of humor, reminding us all that "Life is much too serious to be taken seriously!"
Vicki is an advocate for the Humane Society, the American Heart Association and their "Go Red for Women" campaign, and the "Walk for a Cure" in her hometown where all proceeds go to breast and ovarian cancer research at Long Beach Memorial Center. She is married to Al Schultz and has two grown children, Courtney and Garrett. In her spare time she loves to cook.