Location
Nitro
225 Bush Street
Level 7
San Francisco, CA 94104
Description
Nitro, Scale Investors and Invest Victoria invite you to join a panel discussion on why and how having a female founder, executive team leaders, or board members can help drive overall business productivity and enhance your company's bottom line.
Research has shown that businesses that are either female-led or that value gender diverse leadership teams can achieve outstanding investment returns:
Companies with women on the executive team are more successful than companies with no women

Female-led companies, when investor backed, bring in 12% more revenue than male-led companies and earn 35% higher returns

Women are highly efficient with capital, running companies on 2/3rds the funds of male counterparts

Companies with female entrepreneurs are more likely to achieve higher valuations
Despite this, in the U.S., only 15% of all funded businesses have a woman on the executive team (only 2.7% have a female CEO). In Australia, only 4% of investor-backed start-up founders are female.
This panel-style event will give you the opportunity to:
Hear from leading U.S. and Australian technology companies on the importance of gender diversity within their leadership teams

Get and share ideas on how you can build out diverse teams to increase your own company's bottom line and overall business success

Engage with high-growth venture partners, investors and executives

Learn about Scale's success to date as Australia's only female-focused angel investor network

Ask your own questions and network with speakers and guests.
---
Agenda
8:30-8:45am Networking breakfast and coffee break
8:45-8:50am Opening Remarks
8:50-9:40am Panel discussion and Q & A session
9:40-10:00am Networking session

---
Panel Members
Sam Chandler – Founder & CEO Nitro @nitro_sam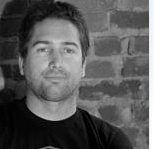 Bitten by the entrepreneurial bug at a young age, Sam started his first company at 16, while still in high school, and his second at 21, while attending university. After founding Nitro with several friends in Melbourne, Australia back in 2005, it is now one of the fastest-growing companies in the world. Sam leads a team of Nitronauts across the US, Australia, Europe and Asia, and every month, more than 8 million people in nearly 200 countries use Nitro products. Sam is on a permanent leave of absence from Melbourne's RMIT University, where he studied business, after moving to the US to establish Nitro's global headquarters in San Francisco. On the weekends you'll find him skiing, cycling, running, and riding vintage motorcycles. As Founder and CEO, Sam works closely with COO, Gina O'Reilly, in building and leading a globally diverse team at Nitro.
Laura McKenzie – Scale Investors @scale_investors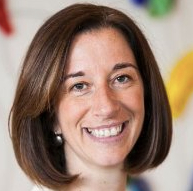 As inaugural CEO of Scale Investors, Laura is passionate about supported women in business. As Australia's only female focused angel fund, inspired by Golden Seeds in the US, Scale is focused on investing in early stage businesses that are either led by women or where women have significant equity and influence. They have invested $2.5m in 5 female led businesses in their first 15 months. Scale is launching a $30m female focused fund in 2015.
Phil Fernandez – Marketo @philf1217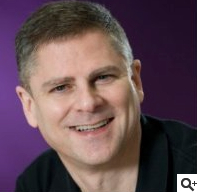 Phil is a Silicon Valley veteran, with more than 30 years of experience building and leading breakout technology companies. Phil co-founded Marketo in 2006, and has led the company's product vision and unique marketing and sales strategy to help Marketo become an acknowledged leader in digital marketing technology.
Kate Kendall – CloudPeeps @katekendall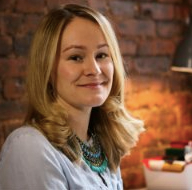 Kate Kendall is the co-founder and CEO of CloudPeeps, a marketplace that connects social media, marketing, content and community professionals with remote work opportunities. Kate also founded The Fetch – a global city guide that helps professionals find events.Kate has raised funds from Scale Angels, and a number of New York and Silicon Valley based investors.
Want to know more? Get in touch with Sonja Gibson, Senior Investment Director, Victorian Government – Sonja.gibson@invest.vic.gov.au