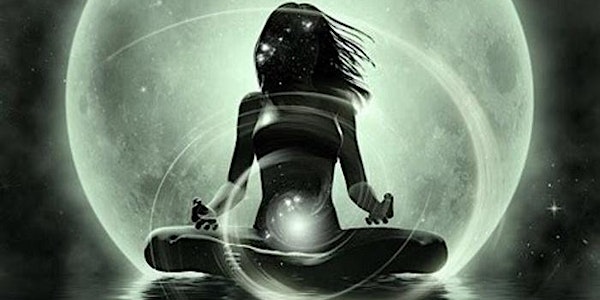 Womb Wise: Women's Wellness Circle
An opportunity for sisters to gather, steep in their womb wisdom, & to claim the mysteries of their feminine bodies.
Date and time
Friday, June 2 · 3:30 - 5:30pm PDT
Refund Policy
Contact the organizer to request a refund.
Eventbrite's fee is nonrefundable.
About this event
Womb wisdom (including blood mysteries, feminine rites, sexual wellness, birth, etc) is primarily passed from woman to woman in the community.
Yet, with the rise of outsourcing our knowledge to "professionals," & the indoctrination of the linear time schedule, we have seemingly forgotten the sacredness of gathering with our sisters & honoring our cycle. In a hyper-masculine world, the feminine has been pushed to the edges of our society.
However, being a woman, housing a womb, & having a personal cycle always reminds us of the primordial feminine wisdom being stored within our bodies. Every month, our wombs create their own schedule, which reminds me us of our ancient connection to the women who came before us.
Womb Wise is a monthly offering created to support women in gathering with sisters to claim their body's wisdom & to learn from each other. Every month will include a new topic on the womb, the body, or the feminine polarity.
We begin this series on March 3rd with matrilineal healing.
Matrilineal healing is soUl important for the womb because of the way our wisdom is transmitted. If our mothers & grandmothers have been disconnected from their wombs, they tend to pass off the same information to their daughters. If our mothers & grandmothers have experienced subjugation, sexual abuse, or birth trauma, this information is often passed down cellularly.
This information comes up as stories, patterns, or beliefs around the body, the womb, or being a woman. It can arise in our lives echoing their stories or their experiences, or it can simply be beliefs we carry about ourselves.
Liberating the matrilineal line allows us to move into a deeper understanding of our own bodies & gives us a foundation for opening up to our own beliefs.
In this session, we will learn how to navigate the stories passed down from mother to daughter, sister to sister, & drop into our bodies to learn where we are carrying stories that are not ours. We will receive a Reiki healing to clear out old stories, forgive our ancestors, stop the repeating pattern, & move into a new energetic foundation for our relationship to our womb.
This will be a powerful opportunity for us to begin again with our feminine wisdom & to do a massive clearing of our family tree.
**Recording available**