Womb Wisdom - Three Secrets to Harmonize Your Menstrual Cycle
Event Information
Location
Tele-class, held by phone
Description
Womb Wisdom:
Three Secrets to Embody, Empower and Celebrate
Your Menstrual Cycle!
You will never think of your period in the same way again!

Join me for this free talk Friday, September 15, 2017, at 9:30 am Pacific Time. (This is 12:30 Eastern Time)
Would you love to feel more connected to your inner wisdom and sacred nature?
Are you ready to have more confidence in your body and abilities?
Are you seeking a holistic way to deal with PMS or other monthly concerns?
This FREE TALK shares a powerful new paradigm for women's rhythms that invites you to listen to your body, nourish your health, and feel much more connected to yourself!
Discover the Sacred Secrets of your cycle as you:
Your monthly rhythm can be a guide for you instead of a burden!
Once you begin this practice of keeping time your way, you will never look back!


_________________________
"Barbara, in all the years I've been menstruating, there's never been a voice that speaks like you speak. There's been no one to say, 'This is what's happening to you,' in any kind of meaningful way."
Stephanie Dawn
Founder, Sacred Birth Mentor Program
Los Angeles, CA
__________________
These are ancient wisdom practices that we are bringing back to modern life, and sharing them with each other so we can remember all that is GOOD about our cycles, and how to step INTO our own rhythm. Then, we can feel more deeply at home in our bodies, our lives and our Sacred nature!
Please feel free to share this link with any friends who might
benefit from it: they will never think of their periods the same way again!
Positive, practical, inspiring and timeless insights will show them how to work with their cycles, instead of against them.
This goes far beyond our periods: This is a new paradigm for feeling comfortable and empowered
in our female bodies, and at home in our world!
Join me for this free talk Friday, September 15, 2017, at 9:30 am
Pacific Time. (This is 12:30 Eastern Time)

Normal long-distance charges apply for the call, or you can listen online.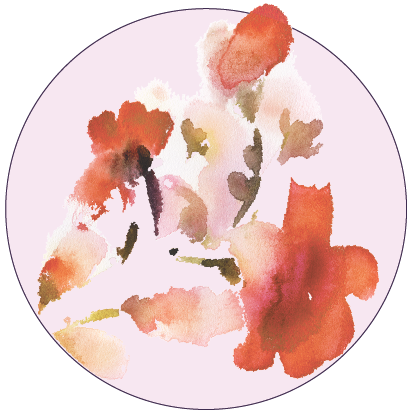 You don't need to struggle with your cycle! Instead you can learn to use the timeless rhythms of Nature as a guide, letting the predictable rhythms of the moon and seasons show you how to work with your cycle instead of against it!
Blessings to you, and I look forward to "sitting in circle" with you soon!
Love,
Barbara
_____________________
"This is a very accessible, simple yet powerful set of tools...especially for women who have had difficult periods for years and need a fresh, healing and holistic perspective on this topic."
Emily Burger, Luna Touch Bodywork, Ojai, CA
____________________
(And remember : You may contact me to speak to your women's group, club, or gathering of friends at ANY time!)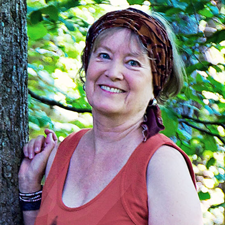 Meet Barbara: Barbara Hanneloré is founder of
Women's Way Moon Cycles, a creative program that
shows women how to work with their cycles instead
of against them! As an Expressive Arts Facilitator,
and Holistic Wellness Coach, Barbara has helped
women rediscover the power of their inner rhythms
through the gifts of Nature, Sacred Space and the Healing Arts for over 20 years.
www.womenswaymooncycles.com.
Date and Time
Location
Tele-class, held by phone