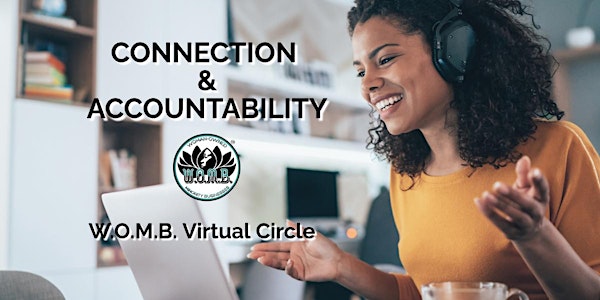 W.O.M.B. Virtual Circle Connect Meeting
CONNECTION AND ACCOUNTABILITY with the W.O.M.B. VIRTUAL CIRCLE!
About this event
Grab your business info and business bestie and come network with us. We are excited to meet new Minority- women business owners! W.O.M.B. is a professional community for women entrepreneurs of color. Our VIRTUAL CIRCLE is a goal-focused accountability group for entrepreneurs who understand the power of peer-supported goal-setting and execution. Come learn how this program and the rest of the W.O.M.B. Community can help you reach your business goals!