Event Information
Refund policy
Contact the organizer to request a refund.
Eventbrite's fee is nonrefundable.
Awakening the Voice, Song and Wisdom of your Womb
About this event
Saturday 17th and Sunday 18th April
14.30-20.00 (GMT +1/UTC +1)
(With a 1 -hour break on both days)
With Guest Teachers Antara Dakini and Adelina Vaughn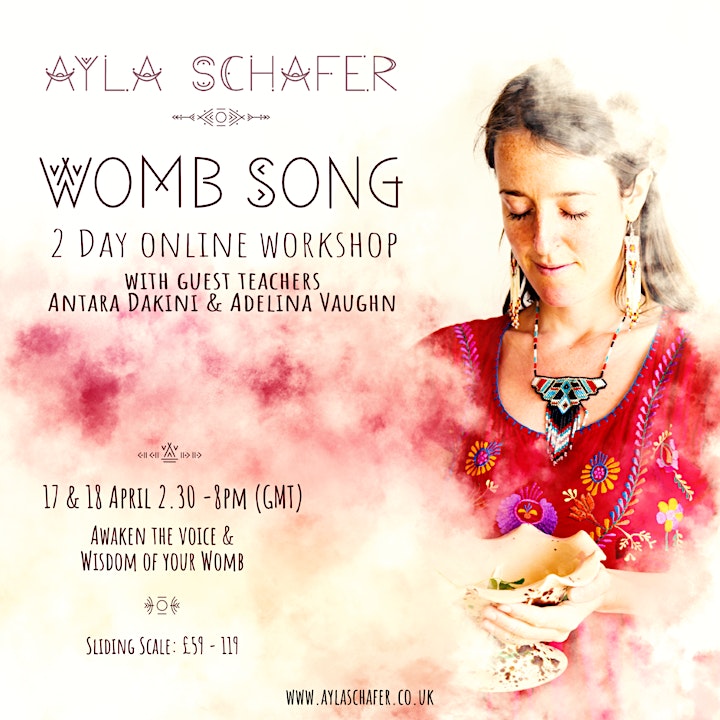 Our womb is calling for our presence, for our deep listening and remembering of who we truly are. There is a physical and energetic connection between two of the most powerful places of expression and creation within the body – the voice and the womb. They are potent gateways for realising our highest potential; The Womb, a vessel for creation, is our forgotten key to creativity, vitality, sensuality and the power of manifestation. 
When we give space to reconnect to our womb, to sound from her depths and release what does not belong to her, we begin a healing journey to harmonise our bodies and being. We open up a great power and possibility of transformation, creativity, expression and fulfilment.
Our voice is our unique medicine to heal our being and bring us home within. Our authentic sound is an incredibly powerful tool that can bring into resonance that which is dissonant within. The Voice knows how to release tension, remove blockages, to heal, to reveal. Our voice guides our way.  
In of a circle of women we are safe to give voice to the forgotten, suppressed and abandoned parts of ourselves. We can choose to lay down that which keeps us from the truth of our sensual nature and return home to the essence who we are. Trusting and connecting deeply to the wisdom of woman, rediscovering what it is to be in our feminine essence - free, wild, cyclical, flowing, natural, intuitive and loving.
What do we discover when we fully offer our presence, awareness and love to our womb?
What do we hear when we turn inwards and drop down to listen to the voice of our womb?
What wisdom is waiting to speak to and through us?
What expression of creation is ready to sound through our voice and into our lives?
What flower is waiting to bloom in our offering to life and the embodiment of our souls purpose?
**************
This 2 day journey is for women. Absolutely no experience necessary 🙏
The workshop will be recorded and delivered to you 48 hours after the weekend has completed.
🌳 Music plants Trees 🌲 For every ticket sold 4 trees will be planted in your name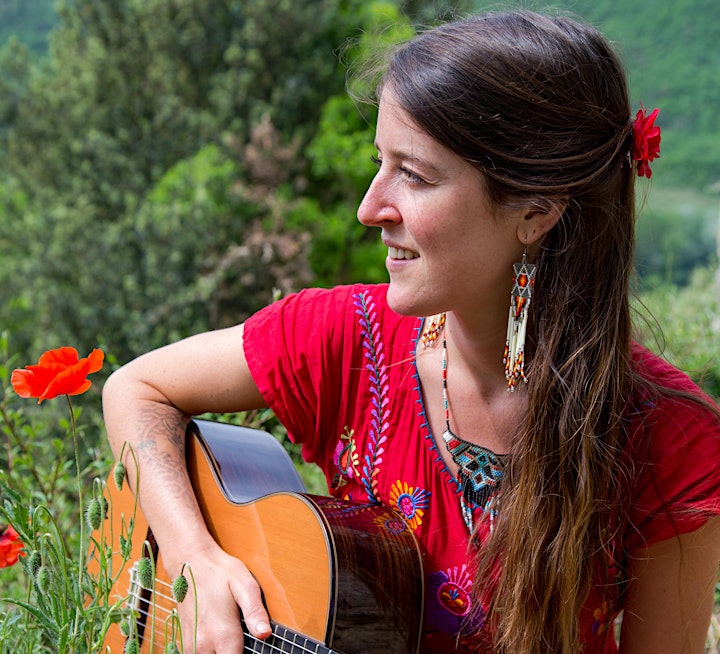 For this special journey we will:
*Journey through through the medicine wheel and grail gateways of our womb
*Awaken the presence and innate feminine wisdom of our womb with meditations and experiential practices.
*Explore sound, chanting/toning and song to awaken to unveil the voice and song of our Womb
*Be guided with the help of effective, practical and simple tools to connect with our bodies, our beings and the power of creation within.
*Sing our inner sacred feminine alive. We will learn special women's songs to join our voices.
About Ayla:
Ayla has spent many years travelling and studying with indigenous traditions across the world, learning from them about the medicine and healing power of the voice and the mystery of sound. A passionate carrier of traditional songs and indigenous wisdom with a vision to inspire others to find their soul and hearts expression, inner guidance and earth connection using the power of sound and voice. She is also a qualified 'Womb Awakening' teacher, having trained and studied with 'The fountain of Life', and has since developed a unique work of using voice and sound to connect to the womb and awaken the feminine essence. She believes profoundly in the power and healing that is possible when we gather as women with shared intention.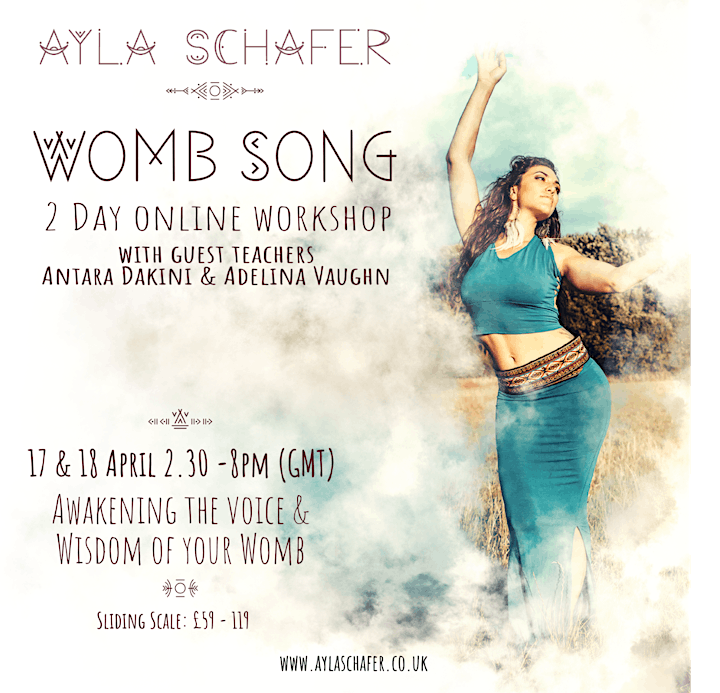 About Adelina Vaughn
🌹 "Explore the ancient wisdom of the feminine temple body and the deep medicine of the womb through movement, somatic exploration, dance, and prayer. In this journey, there is full permission to express, activate, heal, and remember all that has always been within."
Adelina is a spiritual mentor for all those that are seeking healing and change in their lives. She has traveled the world for the past decade training with Master Teachers in the realms of energy healing, plant medicine, tantra, dance/movement exploration, and trauma.
Most of her 1-1 and group work consists of sound healing, somatic body awareness, guided meditations, breathwork, and sacred ceremonial journeys into the wisdom of the temple body.
https://www.adelinavaughn.com/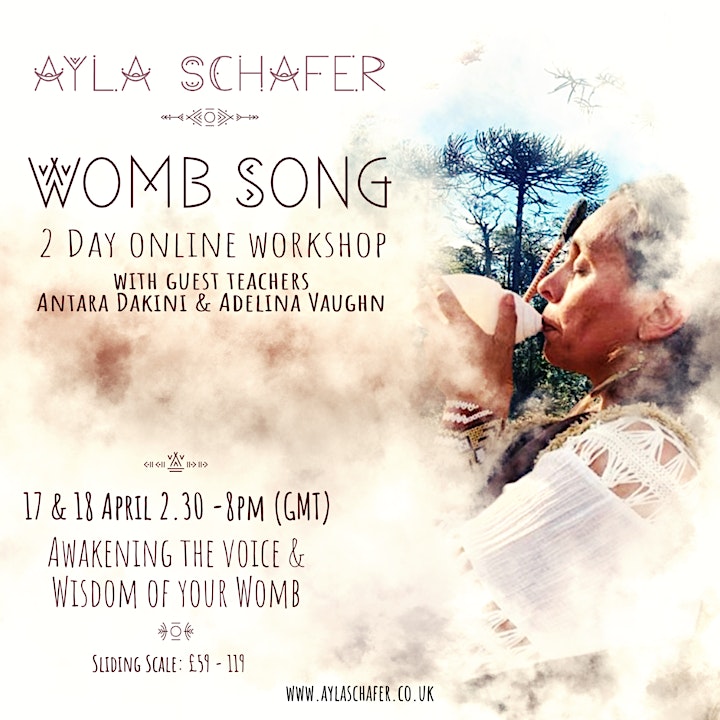 About Antara Dakini
💫 Liberation Dance Founder, Moon Dancer and Founder of Moon Dance Austria Circle, Fire Dancer, Yoga Teacher and Oneness Deeksha Trainer, Intuitive Healer, Sweatlodge Guide, Medicine Woman.. and Mother of a beautiful Star.
💫 ANTARA DAKINI is fully committed to the path of transformation, truth, growth and self knowledge. 
She has visited many sacred places of Mother Earth, from ashrams to indigenous ancient dance ceremonies, where ancient knowledge has flown through her being, to reconnect her with her own wisdom, power and love. She has been walking and honoring the Red Path and the White path for many lives and give thanks to both of her biggest "Spiritual Life Universities."
💫 The sacred dance of the women celebrates the connection with the worlds seen and unseen. In the ancient traditions she danced full of her inner fire and sensuality, connecting herself to the centre of the earth and to the sky, to her animal power and her clairvoyance…
"We dance journey with the intention to honor our divine bonding with the earth... to awake our deep waters in our womb, to feel deep within the female force of our Sacred Inner Prayer, we dance for the new to come, in tune with the elements and the the Spirit World. " -Antara Dakini
http://www.liberationdance.com/
https://www.moondanceaustria.com/
"dance until you fall into divine ecstasy, like your ancestors, shamans and priestesses of your past"
Date and time
Location
Refund policy
Contact the organizer to request a refund.
Eventbrite's fee is nonrefundable.