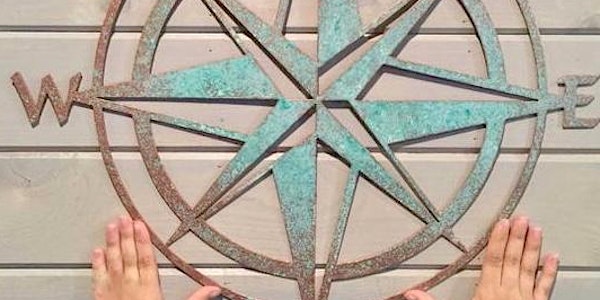 Woman's Compass Workshop: Guiding You to Financial, Legal and Self Care
Three essential components often overlooked by women: financial well-being, legal well-being, and self-care. We cover all this and more!
When and where
Location
Office Evolution 500 Post Road E. 2nd Floor Westport, CT 06880
Refund Policy
Contact the organizer to request a refund.
Eventbrite's fee is nonrefundable.
About this event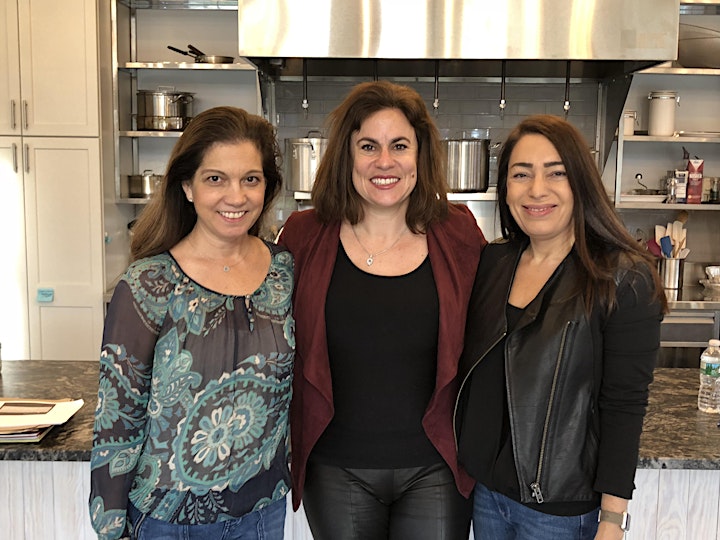 "I absolutely LOVED your entire seminar. Wow, what an enormous amount of helpful information that made me feel much more empowered & motivated to get back in the Driver's seat."
- Lydia, CT
You take care of your family, children, partners, manage your career and community. You might even fit in exercise, social time with friends and eating healthy. That's great.
But something is missing.
Three essential components are often overlooked by women: financial well-being, legal well-being, and self-care.
* Does dealing with your finances seem intimidating?
* Are you prepared legally for today .. and for what may lie ahead?
* Do you know how to stay grounded and attuned to your inner compass while juggling all of the above?
Financial Health
Do you understand your budget for today and the future? Do you have clarity on how much you need for retirement … and how to get it? Do you have a plan for managing your assets?
Legal Health
Do you have a clear understanding of your personal and shared financial holdings? Do you have an estate plan, power of attorney, or health care directives? What legal protections are (or may be) needed in the context of employment, marriage, children, schools … and more?
Self Care and Balance
Do you have the skills to manage anxiety when you feel overwhelmed? How are you nourishing your body, mind, heart and spirit? Can you identify any ways in which you may sabotage your own self care and well-being? Do you set healthy boundaries? What kind of support do you need in order to feel more grounded, present and balanced?
Join a team of experts who will help you navigate it all. You'll leave armed with a plan and the confidence to tackle it, mindfully, with direction, understanding and support … your own personal inner compass!
* Understanding your budget for today and the future
* Clarity on how much you need for retirement and how to ask for it
* A plan on managing your assets (without anyone selling you investment advice!)
* When, where and how to get the legal assistance you need
* How to eat better, sleep better and manage your anxiety and energy levels
* How to get appropriate support from your friends and family
Join Three Experts:
Galia Gichon - Independent Financial Expert with over 20+ year financial services experience. www.downtoearthfinance.com
Margie Jacobson - Attorney and Trained Mediator http://piperpaullaw.com/
Michelle Didner - Meditation and Yoga Teacher, Holistic Health Coach and Workshop/Retreat Leader. www.michelledidner.com
Testimonials. Listen to what others have said!
"You ladies did a terrific job on all levels—content, presentation and timing. One of the best aspects was that you kept things on track while still imbuing your messages with lots of heart and care for the individual women who came to learn and share. Bravo to all three of you! Come back any time."
-Christy, CT
"What a fantastic day! The synergy was incredible! You guys did such an awesome job!"
-Nancy, CT
"The workshop was FABULOUS. I am so glad I was able to make it, and was so sorry I had to leave a few minutes early to pick up my son. My action steps are to get the process of our will underway as well as getting focused of organizing our finances, investing, and stop running out of money as soon as it comes in. Thank you so very much!! Looking forward to my "adulting."
Katy, CT
"Well… a very inspiring workshop to say the least! Well presented!! One of the things I didn't mention when we talked about our actions, was that I realize I have NO budget, so I'll start by keeping a log of all outgoing cash to see where that all goes. I can spend it like it's nobody's business. :) Thanks to all 3 of you for some very helpful info. I feel very empowered! Deep exhales girls!"
Sarah, CT