Description

What is a Womanar®?
It is a conference, seminar, webinar, workshop or other event specifically designed to inspire, educate, and connect women. If you've never attended one of our "in-person" Womanars® you are in for a rare treat!
Our Mission & Vison
Our mission at Womanars® is to empower and equip women to reach their highest potential and lead the life of their dreams by providing Inspiration, Education, & Collaboration. Our vision is to create a virtual global community of individuals who are dedicated to furthering the advancement of women and girls and having fun doing it!
Our Community
Our global community is made up of some of the smartest, successful, beautiful, powerful and giving women you will ever meet. We all want to see each other thrive in business and life and enjoy finding ways to support one another. We are compassionate and give generously of our time, gifts, talents and resources to make a difference in the lives of others.
We currently have over 15,000 followers on our Social Media channels and over 1,500 on our email list. These numbers continue to grow daily.
Why Corpus Christi, Texas?
While our Womanars Headquarters is in Dallas, Texas our heart lies in cities which we believe have been underserved and overlooked for far too long and are fertile ground to sow seeds of love, power and prosperity for women.
Also, Tilde Guajardo, Founder of Womanars, is from Alice, Texas a small town just 45 minutes from Corpus Christi, so this area is near and dear to her heart. It is only fitting that the first Womanars® "Power Center" be close to where she grew up!
What Is A "Power Center"?
Through our partnership with local women leaders in your city, we can lay a solid foundation for a Womanars® "Power Center™". These meeting spaces will be created around the world to bring Inspiration, Education, and Collaboration to your local women's community. Women will come to "Power Centers" to be equipped with the tools and resources they need to thrive in every area of their life. We are super excited to partner with Gloria Perez & Krystal White as the Co-Founders who will be heading up our "Power Center" in Corpus Christi!
At Womanars® we believe you know what your community needs better than we do, so while we will provide rules, guidelines, and a business development kit to each "Power Center" to help you succeed, we will also give you flexibility to tailor local Womanars® to your respective audiences with the appropriate content.
Our Guest Speakers
Every guest speaker we feature is vetted to ensure Passion, Integrity, Results, and that they like to have fun!!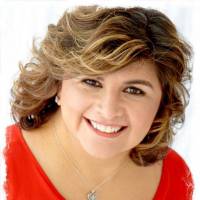 Tilde Guajardo is the Founder & Chief Visionary Officer of Womanars, an organization that empowers and equips women to live their best lives. She is an author, mentor, international speaker, leader, and producer.
Her passion is to inspire and educate women and girls throughout the world, and she believes the future belongs to those of us who are true collaborators in business and in life.
She has been involved with personal growth work with women and girls for over 20 years, and is able to communicate in a manner that is engaging, loving, and humorous, while gently but firmly encouraging others to stretch, grow, and heal.
She delivers messages of inspiration, hope and the importance of relationship building through personal authenticity. She addresses audiences at all levels, inviting women to take a leap of faith and action steps towards transformation, breaking through their limiting beliefs and living out the life of their dreams.
She is also the Founder & Official Licensee for the TEDxTurtleCreekWomen event in Dallas, Texas.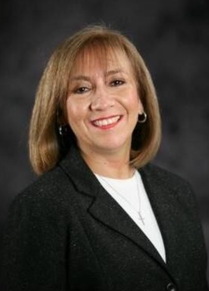 Gloria Perez is the President of Asiel Enterprises, Inc. a provider of food services and custodial services to the Federal Government in Texas and across the United States. The services are performed at Army and Air Force Bases, Valero Bill Greehey Refinery.
Ms. Perez retired from AT&T in 2000 after 29 years of service. Her corporate experience is in sales, marketing and training.
She is a serial entrepreneur, having owned and operated three businesses in the residential and commercial services sector over a 20 year period.
Gloria's civic and business acumen is well known in the Coastal Bend. She has long been active in chamber, economic development, and non-profit circles. She has served on the boards of the Corpus Christi Regional Economic Development Corporation, Corpus Christi Regional Transportation Association, Corpus Christi Type A Board, Corpus Christi Ethics Commission, Del Mar College Foundation, Corpus Christi Hispanic Chamber, Goodwill Industries, Texas Association of Mexican American Chambers of Commerce and YWCA. She is currently Immediate Past Chair Woman of Workforce Solutions of the Coastal Bend and a Board Member of Corpus Christi Medical Center.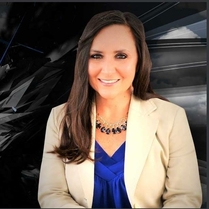 Krystal White's path of careers over the past 12 years are very diverse. The one key to her success is her ability to create key alliances, rely on leveraging her resources, and creating strong partnerships to build a solid and resilient foundation for her community.
She also loves being a philanthropist and is helping and hoping to leave a legacy of love and compassion behind. Her Mantra is just focus on "Paying It Forward".
"I want to impact women's lives all over the world by being an inspirational speaker to millions of women by sharing my Story. The reason why I chose to go on Discovery Channel with my company, L3Outdoors, is because it gave me the opportunity to create a platform to share my confidence with women no matter ethnicity, economic standing, and inspire them to push past their own fears."
How To Connect With Us
If you haven't already, sign up for a free masterclass or a free membership at Womanars.com. This will keep you up to date on upcoming Womanars, both online and in-person, and future retreats!
Also, like and follow us on Facebook, Twitter, LinkedIn and Instagram and share this event with others you feel might be interested! Subscribe to our YouTube Channel which has over 100 inspirational and educational videos for you to watch for FREE!
If you have any questions, feel free to reach out to us at Tilde@Womanars.com.
We look forward to seeing you at our upcoming Womanar!
Cheers to "The Power of Women",
Tilde Guajardo
Founder & CVO