Woman Up Cleveland welcomes you to our first annual summer event aimed at uniting, inspiring, and empowering the women of Cleveland, Ohio!
About this event
Our Mission:
Our mission is to unite the women and women-owned business vendors of Cleveland for a fun, engaging day in an uplifting and inspiring environment. Women of all ages will join together, meet other women in the community, support Cleveland-based vendors, and participate in activities that are designed to show them how beautiful and strong they are!
What to Expect:
Attendance to one of our 2-hour social networking experiences (either the Gold Session 1-3 pm, or the Rose Session 4-6 pm).
Cleveland-based women-owned business vendors.
Women-centered activities including: Tarot Card Readings, Crystal Readings, Live Interactive Mural Artist, Custom T-Shirt Making, Vision Board Making, Bracelet Making, DIY body scrub making, Balloon Photo Booths, and an Interactive Goal wall.
A community of women to spend the afternoon and engage with!
CDC COVID-19 regulations will apply to this event.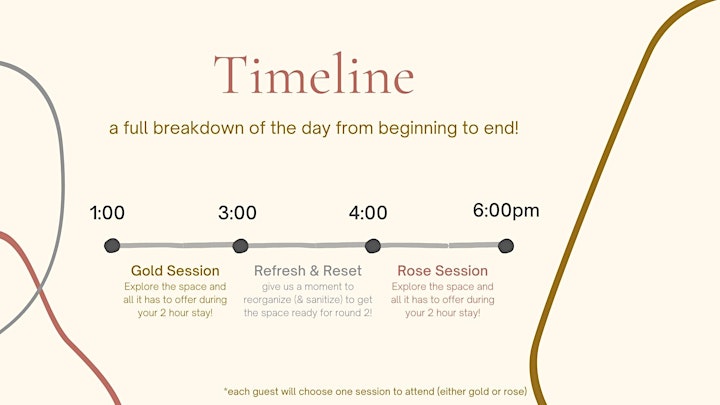 What Your Ticket Includes:
The opportunity to support and purchase goods from local women-owned business vendors
A t-shirt that you will custom design with an empowering phrase
A vision board that you will create on your own
A beaded bracelet that you will design with empowering words
A Tarot Card reading from the Haunted Housewives
A Crystal reading from the Haunted Housewives
A DIY body scrub that you will make with Refill Goodness
An interactive art mural experience that you can contribute to with artist Abby Dillon
The opportunity to take photos in front of two balloon photobooth installations by Poppin' Cleveland and Extra Betty
The opportunity to purchase raffle-basket tickets
An interactive goal wall
Empowering DJ music with The Energy Producer!
A single bottled water
Free parking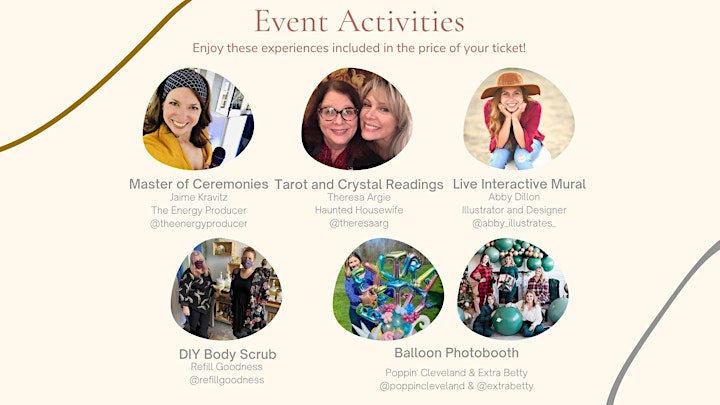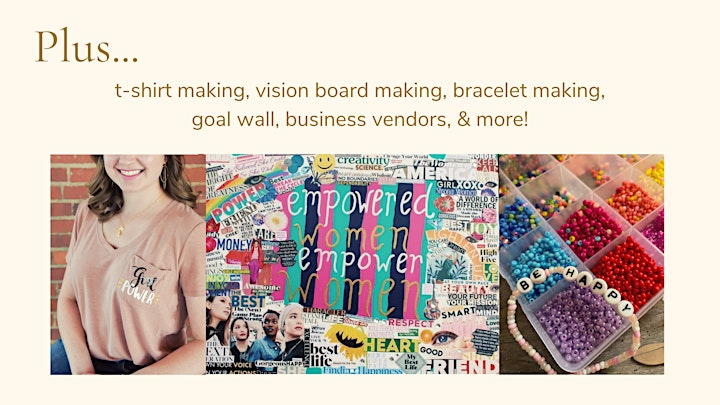 Cleveland Woman-Owned Vendors Who Will Be in Attendance:
MILK AND COOKIES: Oversized, quarter-pound cookies, decorated cookies, and cookie cakes in unique and traditional flavors.
NEW DAY NOTES: Creating one of a kind notebooks, sketchbooks and planners from damaged, vintage, or old Books. Earth Friendly as products are made from recycled materials!
GOLD ARROW STUDIOS: Modern boho jewelry and accessories with focus on aromatherapy pieces. Bracelets, necklaces, earrings, wristlets, and clips for the everyday business woman, mom on the go, and girls.
ELEGANT DESIGNS IN BLOOM: Full service florist (make-and-take bouquets) specializing in Weddings, Events, and Corporate Events.
LOVE, LEIGHKO: Luxury one of a kind wall art & home décor.
NAPRIM NATURALS: A line of talc free powders treating eczema, psoriasis, inflammation and irritation to the skin and scalp, naturally .
STUDIO 3 SALON AND SPA, THE STUDIO, THE STUDIO DOWNTOWN FACET SALON AND SPA: A Paul Mitchell focus salon carrying boutique brands, handprinted tote bags, handmade cards, handmade soaps, and more.
WEST SIDE CHARCUTERIE: Specializing in grazing tables and boards for entertaining. Will offer charcuterie bouquets and small boxes.
PEACHIE KEI: Inclusive frog themed products - prints, charms, enamel pins, buttons, etc.
KALOPSIA CLAY CO.: Handmade polymer clay earrings and clay home decor.
CHANELLE'S TREATS: Cleveland Bakery located in Shaker Square. Offering everyday pastries and custom cakes.
BY KATIE K: Jewelry inspired by everyday life.
LUNA ROSE V STEAM: Will sell menstrual tea, yoni mist, soap, and facial steam herbs.
THE POSH PET BOUTIQUE: Handmade pet clothing. Pet accessories and toys.
SECOND CHANCE ROZE: New and pre-loved designer and non-designer handbags, accessories, clothing, household goods and more.
LAGUARDIA CLAYWORKS: Intentionally crafted, artisan ceramics with a metaphysical mindset.
PEARLS OF OHIO: Handmade blankets from infant to extra large. Custom orders welcome!
JWESTFALL CREATIVE: Unique, one-of-a-kind art pieces that celebrate finding the beauty in the everyday—featuring collections centered around the human body, botanicals, celebrities we adore and snacks we love.
KALI'S CREATIONS: Handmade cold-press natural soaps specifically formulated to relieve symptoms of dry skin, acne, eczema, psoriasis and sunburn. Plant-based ingredients.
ZAV CANDLE COMPANY: Luxury scented candles, wax melts, warmers and bath bombs.
FLORENE AND ROSE COMPANY: Gold jewelry. Vintage inspired jewelry.
HUMBLE MORNINGS COFFEE CO: Hot/cold coffee drink and whole bean coffee.
BODY BY ANCA: Natural skin care for body and face. Will have live demos and a raffle.
COTTON BLOCKS: Unique products (Ankara Mask Collection, tees, hoodies, and lampshades) that celebrate, educate, and uplift the people, places, and events of the Black American experience.
CHAGRIN FALLS POPCORN SHOP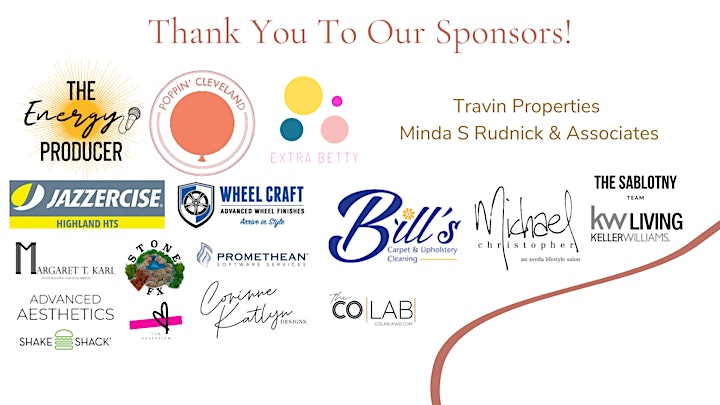 Date and time
Location
Refund policy