"Woman Uncensored" Alchemy Circle

Tuesday, May 2, 2017 from 6:30 PM to 9:00 PM (PDT)
Event Details
Blessings,
Join us in sacred circle at our private temple so we can voice our stories, share deep presence, and own our journeys and experiences as modern people, (and Goddesses). Come be a part of Feminine Power and Divine Healing. 
Why?
Because y(our) stories matter! Because we are stepping out of oppression as women to take up more space. To know that it is safe to speak up, and be heard, and to receive support. To honor that ALL feelings are respected in our life expereinces. Shadow qualities, such as sadness, fear, grief, anger, or more are completely natural, justifed, and welcome. Because you deserve to be witnessed, held, liberated, and loved. Additionally there is the magic of mirroring that we get when we come together, and this can't happen alone. We are truly stronger together, and for this opportunity I bow.
Let's cultivate and welcome the burgeoning of our ability to TRUST the wisdom of who we are, before the world told us who we should be.
Each month presents a different topic. In April we dive into the archetypes of

"GOOD GIRL/BAD GIRL"

Circle is limited to Ten women each month. RSVP to reserve your spot.

Your admission fee includes a healthy, nourishing beverage or elixir, shared essential oils, Guidance (Ie. Guided Meditation or Gentle Embodied Movement) from the Facilitator for healing & empowerment, and more. A 2 1/2 hour sacred container and intimate temple space to tune-in, nurture yourself, and open your heart and passions.

We have cats at our temple so if you have allergies please prepare.
---
What is "Alchemy"?
It is...Transformation. How do we turn our pain into power? What is that bridge? What if the bridge is our heart space, and embodying true femininity. What if it's listening to the call to show up in circle with sisters to ignite magick. What if you can be a part of shifting the archaic paradigms of patriarchy TODAY?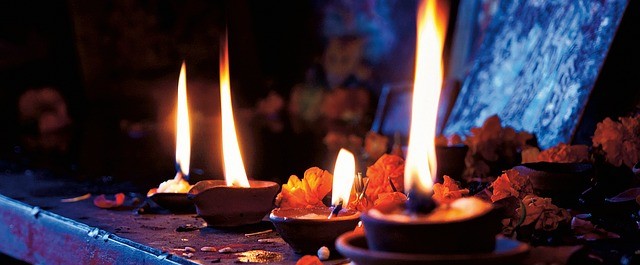 IT STARTS WITH YOU!
We trust that the right women will be divinely guided to joining us.
As women on a path of mindfulness, heart, meaning, and authenticity we've got your back no matter what deep stories or pains you've kept to yourself. Speak, be witnessed, and maybe let go and shed a little, or a lot. This is crafted to be an empowering experience where we practice grounded vulnerability. This is not an unconscious bitchfest. 
Partial/Full Scholarships Are Available to Those in Need. Please Contact the Organizer in Advance if This Will Greatly Support Your Ability to Come. We're happy to make this accessible to all women who are truly CALLED to being with us. ; ) It's important that you do this soon before spots fill up!
The Goddess Temple is ever grateful to those who are able to finanically support our ongoing mission to help heal, empower, and love women so that together our world is a more brilliant, healthful, and thriving place! xx
You are not alone, ever.
Come get a witness or two...
There is space for your Truth here.
We welcome you, as you are sister.
In Love & Alchemy,
Lotus Gabriel
Alchemy Circle Facilitator I Goddess Temple Gatekeeper
When & Where
The Goddess Temple (Normal Heights)
San Diego, CA 92116


Tuesday, May 2, 2017 from 6:30 PM to 9:00 PM (PDT)
Add to my calendar
Organizer
Lotus Gabriel
Please email, or call with any questions in advance. You must RSVP here to receive the address of our private location. 
"Woman Uncensored" Alchemy Circle