Join Tameka Shelone and the women of Woman to Woman for an evening of fun, fellowship, and personal vision casting for our future.
About this event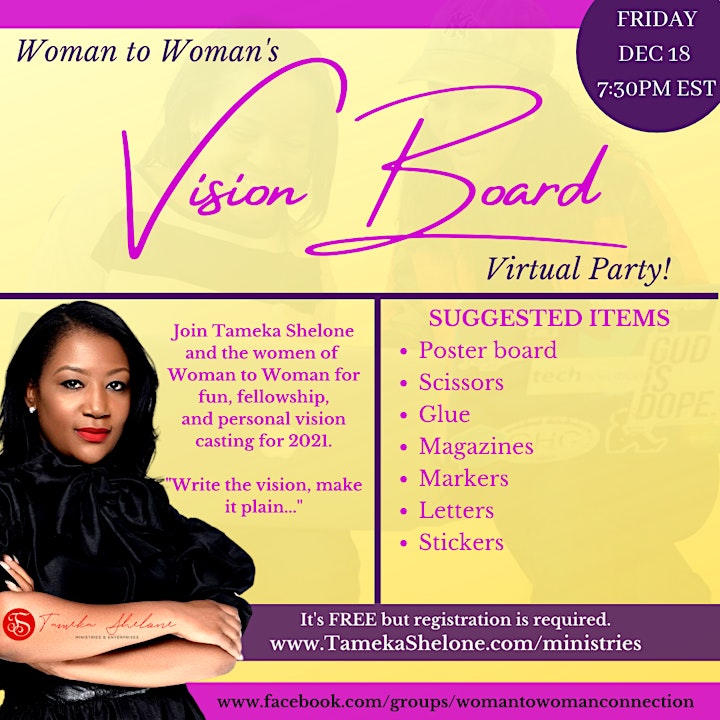 Organizer of Woman to Woman's Vision Board Party
Tameka is a certified professional life and relationship coach, trained counselor, entrepreneur, and faith leader. She is a certified Trauma Support Specialist and Mental Health First Aider. Tameka is passionate about her work with women and couples, and is committed to helping people reach their goals and overcome obstacles. She helps women heal and return to a healthy sense of self.
Tameka earned her bachelor's degree in communications from Bowie State University and her master's degree in counseling from Liberty University. She is an ordained minister, author, and speaker. She is the Chief Executive Officer of Tameka Shelone Ministries & Enterprises, LLC.