Join us for an invigorating and honest chat about the Gift of Grace: Black Resilience
About this event
"Black women are the backbone of our community––if you want to get something done, give it to a Black woman." How often have you heard that, especially now?
Being Black and strong is our hallmark. In spite of socio-economic and cultural challenges, Black women persevere. They rise. To the occasion. That's their grace and resilience––or Black Resilience. Black Resilience is a celebrated virtue rooted in Black women being the nurturers in our families, the backbone in our communities, and the entrepreneurs in our neighborhoods. But at what cost?
Join us Friday, December 11th from 12-1pm for an uplifting discussion led by our esteemed panelists on how to replenish and rise for a new year.
Space is limited. RSVP now to secure your spot!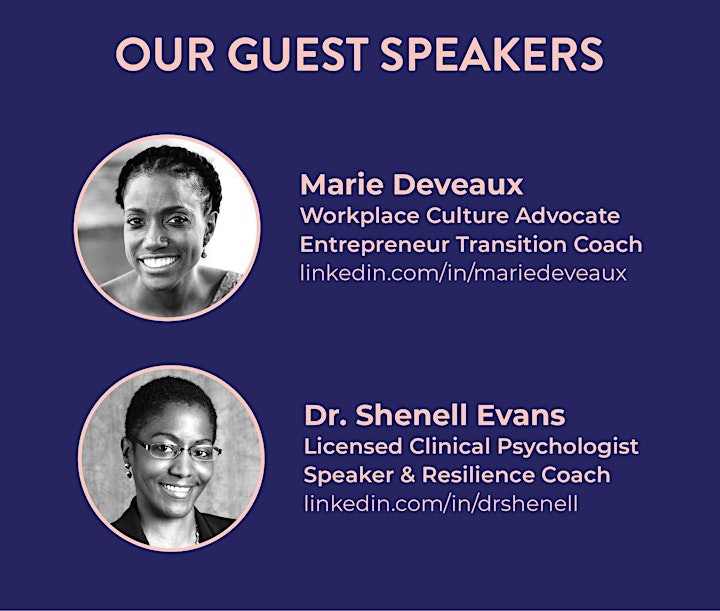 Building on the success of our first session in November, we'll continue to create safe conversations for Black women to build community, be uplifted and exchange on their varied experiences and stories.