Description
¨ The Woman Strong Event is a one day women's conference, designed to be an uplifting and encouraging day for women to learn what it means to press into God and build her spiritual muscles!
-Keynote Speaker: Reverend Jacqui Strothoff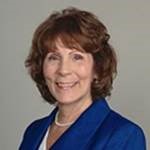 Jacqui Strothoff is passionate about helping drug addicts overcome their addiction, and her efforts to do so have included the management of several residential drug treatment centers. A former addict herself, Jacqui now travels around the nation sharing her Christian testimony as the director of and featured speaker for In His Presence Ministries. She is also a popular seminar leader who has worked with Teen Challenge and Outreach Ministries
In the winter of 1974, after spending twelve years of her life addicted to drugs, enduring several commitments to psychiatric hospitals, engaging in a variety of criminal activities (with several arrests leading to incarceration), and participating in every type of rehabilitation effort that was presented to her, Jacqui Strothoff had a personal life changing encounter with the Lord Jesus Christ. Come hear her story. She is currently serving as the Director of the Womens' Homes in Teen Challenge New England, helping women to transition from the same lifestyle she escaped.
Women of Massachusetts, bring your daughters, your sisters , your friends…this is one day you will not want to miss!
¨ The event includes worship, Bible teaching and inspiring speakers.
¨ Tickets are only $12 with lunch included.
¨ The time is from 9am to 3pm and is packed with energy, fun and fellowship.
¨ There are no breakout sessions. Everyone stays together for the entire event.