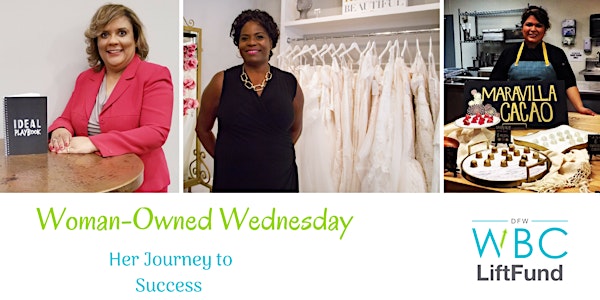 Woman Owned Wednesday: Her Journey to Success
Grab your lunch while you learn from women business owners how they became successful entrepreneurs.
About this event
This monthly webinar features either a woman who's successfully grown her own business or a representative from a Dallas/Fort Worth organization that provides resources to help female entrepreneurs succeed. Grab your lunch while you learn about business success strategies and the resources available to help you launch or grow your business.
The LiftFund Dallas/Fort Worth Women's Business Center is funded in part through a Cooperative Agreement with the U.S. Small Business Administration.