Description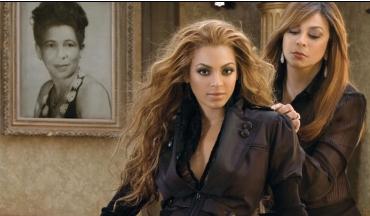 Woman on the Move is excited to bring you an event that allows mothers, daughters and guests to engage in an interactive dialogue about life lessons and experiences that have changed their outlook on womanhood, sisterhood and collaboration amongst women. We are also tapping elders in our community and giving them an exclusive opportunity to share their pearls of wisdom that have allowed them to grow and prosper in America.
Time heals many pains, but we want to help foster an environment where women can help other women build stronger and smarter through knowledge and self-awareness.
We have collected a powerful group of women in South Florida that can help share their strategies through motherhood, lessons as daughters and requests as participants to help others.
About Woman on the Move:
Woman on the Move is a global women's empowerment network that is dedicated to fostering a digital environment where professionals can collectively share, engage, collaborate and connect with other global-minded women in various industries with the purpose of enterprise creation, growth and development. We promote social networking to help women achieve their dreams at a much faster rate with higher results. We are an inclusive environment to all women from all walks of life.
Woman on the Move is an international empowerment & collaboration virtual network comprised of 2,000+ business and global travel minded women in 19 different countries.
SUBSCRIBE FOR EXCLUSIVE ACCESS TO ALL FUTURE EVENTS TODAY!