Description
Join Pamela Chatry, Chair of The Woman's Advantage® Forum Vancouver and Shari Molchan, Chair of The Woman's Advantage® Forum Nanaimo, as we host a full-day 'Woman of Insight' Retreat in the City at The Granville Island Hotel.
This is a day guaranteed to give you the opportunity to some of the truly great business women in our community. What a speaker line-up! Get up close and personal with five incredible business women who will inspire you to take your life and business to new heights.
What is a Woman of Insight? An inspirational, self-made woman who built a business to the million-dollar level and
beyond. Get up close and personal with a dynamic and inspiring business leader. Hear how she did it. What she learned and what she wants you to avoid. Be inspired to take your business to the next level of success.
'Women of Insight' include Mary Cantando, Founder & CEO of The Woman's Advantage® Forums. Mary is coming to Vancouver for the very first time to share her exciting business journey.
In addition, we will welcome 5-time Juno nominated Canadian children's entertainers, Bobs & Lolo, AKA Lorraine Pond and Robyn Hardy, dynamic duo and modern mama's.
You will meet Diane Thomson, past owner of Diane's Lingerie, the most celebrated and successful lingerie store in Vancouver's history.
Natacha Beim, CEO of CEFA, Canada's First Junior Kindergarten, will share her fascinating journey of building a successful franchise with multiple locations.
Social Entrepreneur, Jo Dibblee, sees it as her responsibility to give back both locally and globally. The founder of Frock Off Inc., Jo is described as a tenacious and fearless philanthropist – a catalyst to change.
Don't miss this opportunity to network and hear these fabulous women share their stories and insights!
Regular ticket August 16th to September 13th - $125.
After September 13th, tickets will be priced at $149.
Price includes lunch.
---
About the Speakers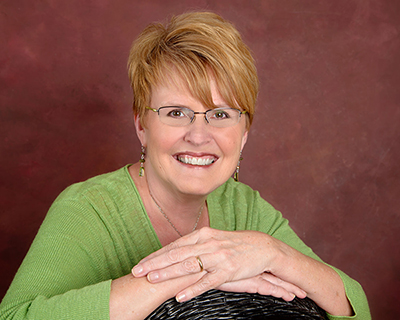 Mary Cantando - Women's Business Trailblazer, Industry Expert, Author
Mary Cantando's mission in life is to help women grow multimillion-dollar businesses. To do this, she's developed The Woman's Advantage® Forum and The Woman's Advantage® series of products and she speaks at regional, national and international women's events. She writes for several national publications and works with women who want to build multimillion-dollar businesses.
Nationally-recognized expert on the growth of women-owned business

Founder, The Woman's Advantage® Forums

Regional, National and International Speaker

Author of five books focused on women business owners

Developer of The Woman's Advantage® Shared Wisdom Calendar

National magazine columnist
---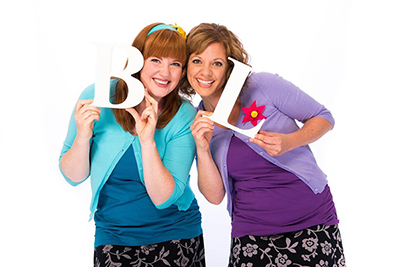 Bobs & LoLo - Acclaimed Singer-Songwriters, Performers, Authors
Bobs & LoLo are four-time JUNO nominated singer-songwriters and stars of the upbeat, musical preschool series - Sing, Dance and Play with Bobs & LoLo. Recently named Canada's Favourite Kids' Entertainer in a nationwide poll by CBC Music, this dynamic duo is dedicated to connecting children to nature with music, movement and make-believe.
With nearly 15 years experience in television, live performances and web-based programming for children, Robyn Hardy (Bobs) and Lorraine Pond (LoLo) have also created six award-winning albums and authored a critically acclaimed children's book titled Run Salmon Run. Bobs & LoLo have received accolades from the young and the young at heart along with the Parents' Choice Foundation, Western Canadian Music Alliance, the Society of Composers, Authors and Music Publishers of Canada and the JUNO Awards.
Robyn Hardy (Bobs) is an enthusiastic and caring individual with a passion for conservation education. She holds a Bachelor of Education from the University of British Columbia and a Bachelor of Arts, Honours Degree in Linguistics from the University of Victoria. Her diverse academic background alongside a childhood filled with music and dance, lent itself perfectly in her transition from educator to entertainer. During her time away from the stage, she can often be found with her family in the mountains or at the beach. On stage she loves to sing, dance, clap, snap and tap!
Lorraine Pond (LoLo) is an energetic performer with a flare for creating connections between young audiences and the natural world. She completed her undergraduate degree with a specialization in Exercise Science from the School of Human Kinetics at the University of British Columbia. Following graduation, Lorraine accepted a position as an environmental educator with the Vancouver Aquarium, which sparked her interest in developing nature programs for young families. When she's not performing, Lorraine enjoys spending time with her family in Vancouver's beautiful parks. On stage she loves to sing, dance, wiggle, slide and glide!


---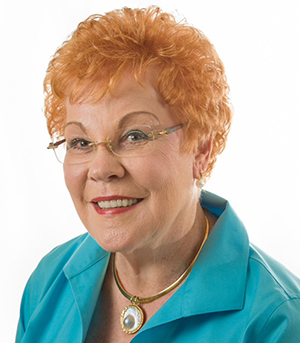 Diane Thomson - Entrepreneur, Industry Leader, Community Crusader
Providing compassionate care, serving others with a personal and professional commitment, that is what Diane Thomson has honored throughout the course of her career. During which she became as one of Vancouver's most successful retailers, business leader and community champion.
Diane's Lingerie, widely respected as one of Vancouver's leading intimate apparel retailers, flourished amid thirty years of change and growth. This growth occurred specifically because of this entrepreneur's steadfast commitment to the vision and mission statement she set for her business.
In addition to her many business accomplishments over her working career, Diane also devoted herself to serving her community in a variety of key roles. Ms. Thomson, a crusader for breast cancer, focused much of her time on assisting breast cancer survivors, while raising awareness and funds to fight breast and other forms of cancer. Her strong commitment to BC/Yukon Region of the Canadian Breast Cancer Foundation was a natural for her. Her generous involvement here earned her the designation 'Best Friend of the Foundation,' but Thomson might say it's another means of promoting the well-being of the community she knows best.
Not only was Ms. Thomson an industry leader, she was also a Director of other major Associations who services, not only included the retail sector but also included supporting women with their career aspirations. However, her most passionate commitment remains in the quest to help in the fight against breast cancer.
Ms. Thomson will talk to you about her career from beginning, to the opening the doors of Diane's Lingerie in 1983 and subsequent sale in 2012. Diane has remained dedicated to empowering women of all walks of life with her gift of knowledge, hope, encouragement and support.
---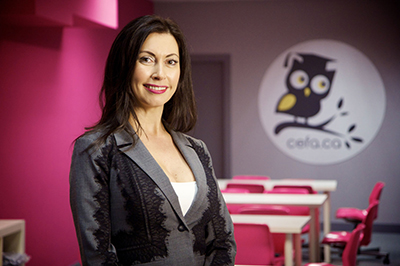 Natacha Beim - Educational Leader, Author, Speaker, Parenting Expert
Natacha Beim is an internationally recognized educational leader, author, speaker, and parenting expert who founded the highly acclaimed CEFA Early Learning Schools in 1996.
She designed the curriculum as an open learning source where leading educators can continually contribute, allowing the most creative, up-to-date, and advanced philosophies to be incorporated. CEFA won the 2012, 2013, 2014 and 2015 awards for Biggest BC Business owned by women; top Franchise in BC in 2013 and 2014; and ranked 4th in BC's Fastest Growing Companies for five consecutive years.
A pioneer in the field of modern education, Natacha is passionate about developmental psychology, particularly the early years. She earned her Doctorate in Education from the Universidad de la Republica, Uruguay, obtained a Masters in Entrepreneurial Studies at MIT, and completed business studies at Harvard University.
Natacha is President Elect on the Board of the Entrepreneurs Organization, and a member of the Young Presidents Organization for businesses grossing over $15 million. She has won the Women of Worth Empowered Educator Award, is a four-time YWCA Woman of Distinction finalist, and received the Women of Distinction Award in 2015 for Education and Training. Natacha was a finalist for EY Entrepreneur Of The Year 2014 Pacific, and in 2011 was named one of Business in Vancouver's Top Forty Under 40 Entrepreneurs. She was appointed to British Columbia's Provincial Child Care Council by the Minister of Children and Family Development.
Natacha was a published poet by the age of 16, speaks three languages, and includes teacher, ballerina, model, painter, journalist, writer, theatre actress, and marathon runner on her resumé. She still devotes time to these interests, but her passion now lies in helping the next generation of young learners through her CEFA schools. Natacha met the love of her life at 15, married him at 26, is mother to two amazing teenage boys, and loves life.
---
Jo Dibblee - Social Entrepreneur, Author, Speaker, Change Agent
Jo Dibblee is determined to be the change she seeks by educating, empowering, and elevating women entrepreneurs via access, connection, collaboration, knowledge, and resources.
She is a Social Entrepreneur who sees it as her responsibility to give back both locally and globally. The founder of Frock Off Inc., Jo is described as a tenacious and fearless philanthropist – a catalyst to change. She works with heart-centered women entrepreneurs who have a big message, product or service and are ready to amplify their results.
Jo is driven by her passion and purpose which stems from living in hiding for 35 years as a key witness in a murder investigation. She is an international award winning author, speaker and breakthrough expert. She has been featured in Canadian media nationwide, and in the Huffington Post.
Jo is determined to serve 13.1 million women globally. To learn more and join her community go to www.frock-off.com.
Organizer of Woman of Insight Retreat in the City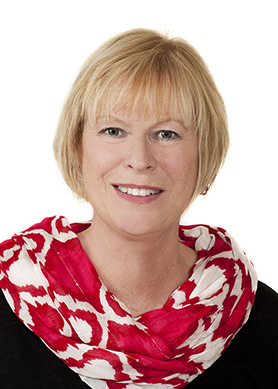 Pamela Chatry is The Woman's Advantage® Chapter Chair for Vancouver, British Columbia, Canada.
For more than 20 years, Pamela has been a trusted and highly-respected Business Advisor and Coach, as well as an accomplished business educator and ardent supporter of all things entrepreneurial.
Pamela has also applied her time and spirit to advising and to teaching practical elements of hospitality and business planning at universities and colleges across Western Canada. 
She has been a volunteer with the Vancouver YMCA's Self-Employment Program, a mentor at the North Vancouver Capilano University's Self-Employment Program, and a keynote speaker for entrepreneurial programs. 
Pamela was Executive Managing Director for eWomenNetwork Vancouver and was recognized by the organization for "Inspiring Transformation."  She was also recognized by the Kitsilano Chamber of Commerce as the 2010 Business Person of the Year. 
Pamela is a skilled, well-liked and sought-after keynote speaker, educator and facilitator.
---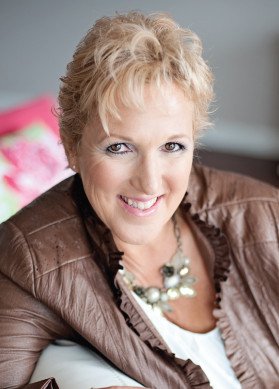 Shari Molchan is The Woman's Advantage® Chair for Vancouver Island (Nanaimo), British Columbia.
A seasoned entrepreneur, speaker and author, Shari helps business owners identify blind spots, set clear goals, and activate life-changing money systems. She has been an Insurance & Financial advisor for 18+ years and has supported hundreds of individuals and couples in winning the money game, personally and professionally.
In 2005, she started her own successful six-figure business when she left the corporate world to create a business that matched her values, ethics and beliefs. Shari attributes her success to her unfailing ability to see the possibilities and take the steps to get help when she needed it.
Shari is President of the Nanaimo Women's Business Network and Past President of Downtown Nanaimo Business Improvement Association and a past director for Nanaimo Business Works Self-Employment Program. She is recognized as an influential leader and received the Vancouver Island Athena Award for 'Outstanding Female Community Leader of the Year'.
Shari has been spotlighted on EWomen Network, The Networking CEO show and Unemployable Woman Magazine, to name a few. Shari is known as a caring, strong leader and empowering connector on Vancouver Island. She describes herself as a trustworthy role model who inspires excellence in others and challenges them to exceed their best accomplishments.